Cats of the JBFC
by JBFC Marketing Manager Paige Grand Pré
The world's number-one cat video festival is coming to the JBFC! Screening Sunday, August 20 at 2:00 pm, CatVideoFest is a compilation reel of the latest and best cat videos culled from countless hours of unique submissions and sourced animations, music videos, and classic internet powerhouses. CatVideoFest is a joyous communal experience, only available in theaters, and raises money for cats in need through partnerships with local cat charities, animal welfare organizations, and shelters to best serve cats in the area. A portion of proceeds from this event will go to SPCA Westchester, so every ticket sold helps cats in need!
With CatVideoFest right around the corner, we figured it was the perfect time to celebrate our feline friends, and highlight the ways in which pet adoption can change your life for the better. To that end, we proudly present: The Cats of the JBFC!
JBFC House Manager Lynne Barcenas presents Hades: This is my baby boy!! His name is Hades. He is 3 years old. Pleasantville's own Barbie: Joanna VanTrees was fostering him for The Humane Society of Westchester and I officially adopted him on October 2, 2020. Hades is a complete mama's boy. He is always purring. His favorite napping spots include: my pajama drawer, on the legs of a desk chair, and a plush pineapple under my bed.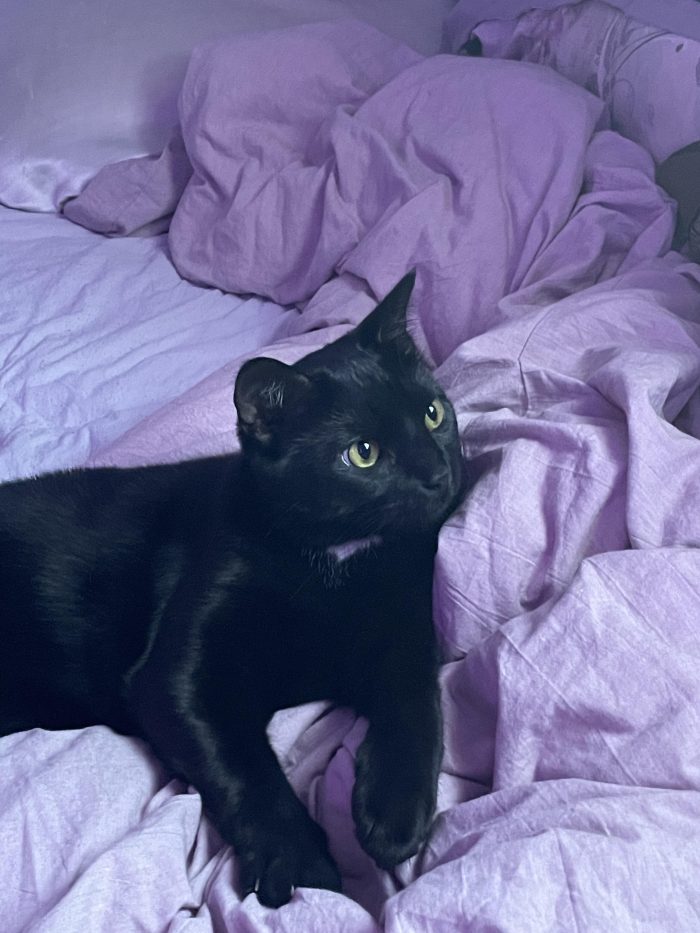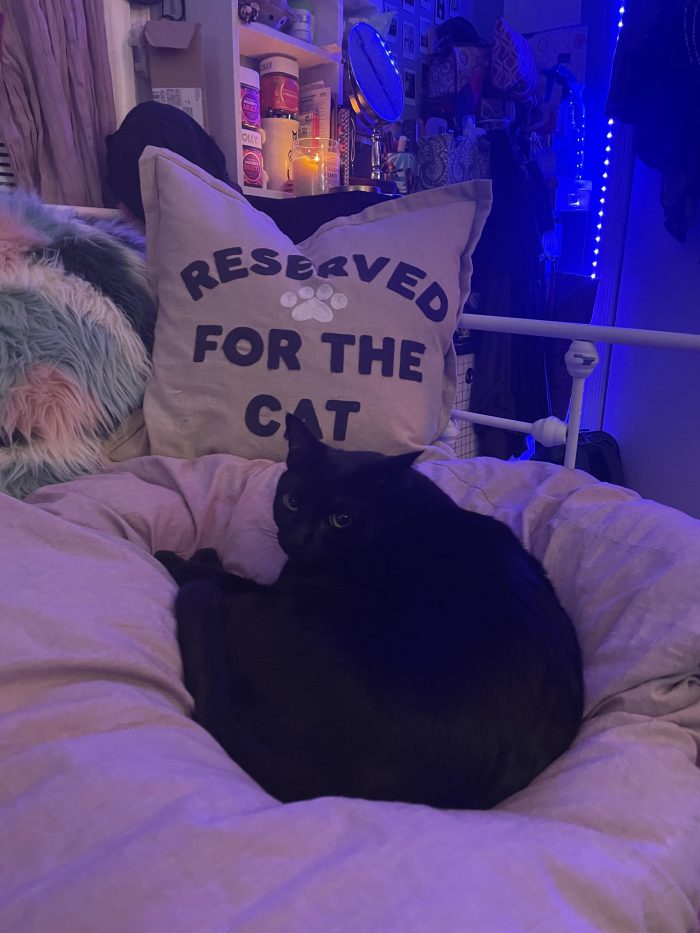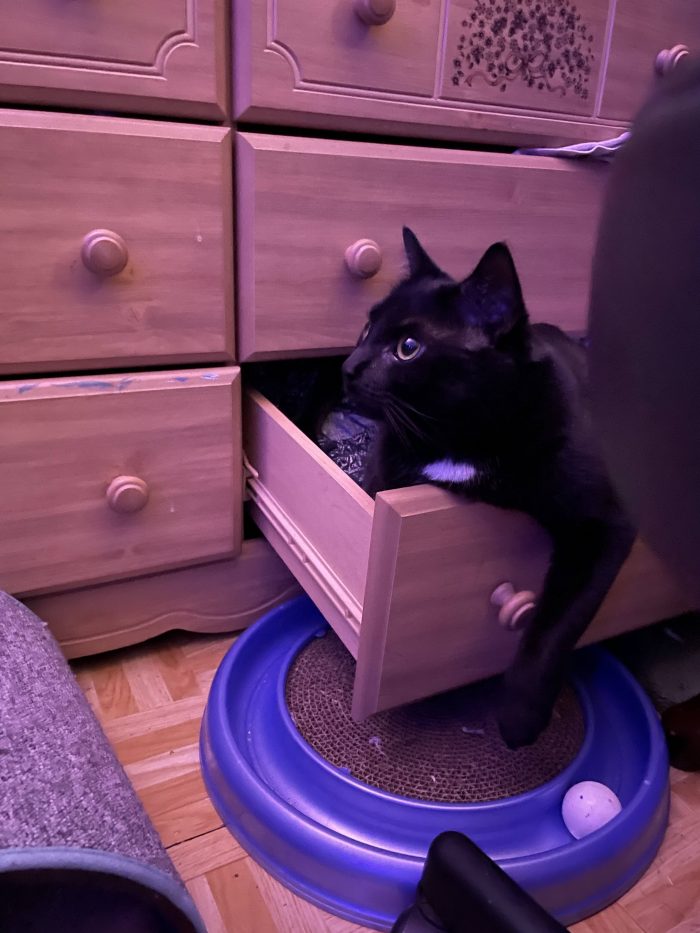 JBFC House Manager Lynne Barcenas presents Batman (aka Stinky): Back when I lived in Savannah, GA there was a pregnant cat that lived in our neighborhood. We started feeding her and she would stop by every day. We named her Riley. On March 23, 2018 Riley showed up again but was noticeably skinnier. Exactly one month later, Riley carries six kittens into our backyard one by one. She set up under our back porch and we cared for the kittens until they were about two months old. We managed to find forever homes for five of the kittens, and I kept one and named her Batman. My friend kept Riley. Upon moving back to New York, I stayed with my parents for about a year. In that time my parents fell in love with her. My dad, who hated cats prior to meeting her, is now her best friend. I made the decision to leave Batman with my parents when I eventually moved back out. It was the right thing for everyone. From the streets of Savannah to a loving home in Mahopac, Batman is living her best life in her comfortable forever home.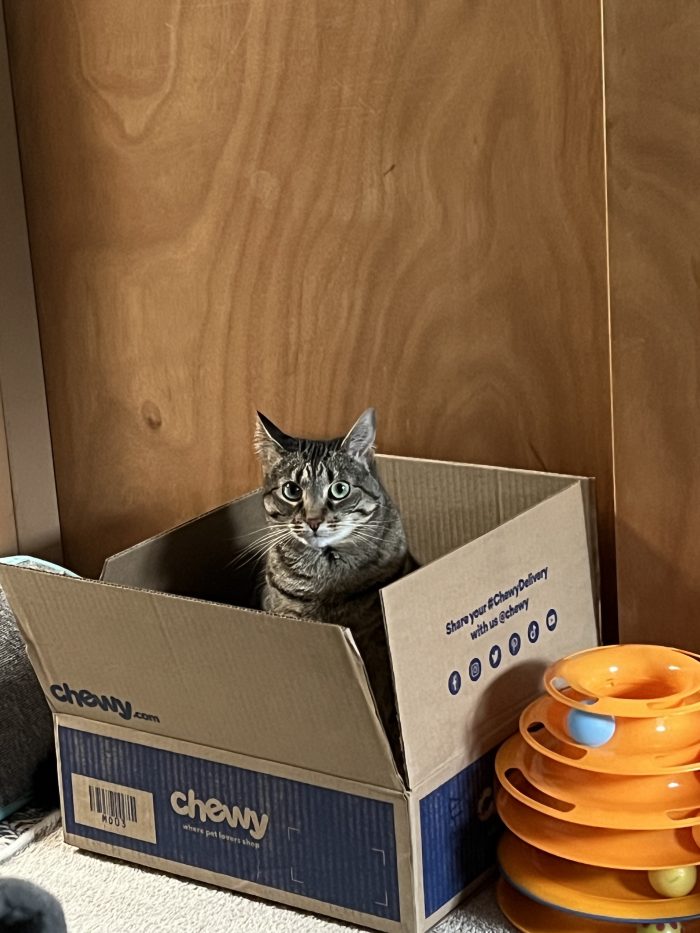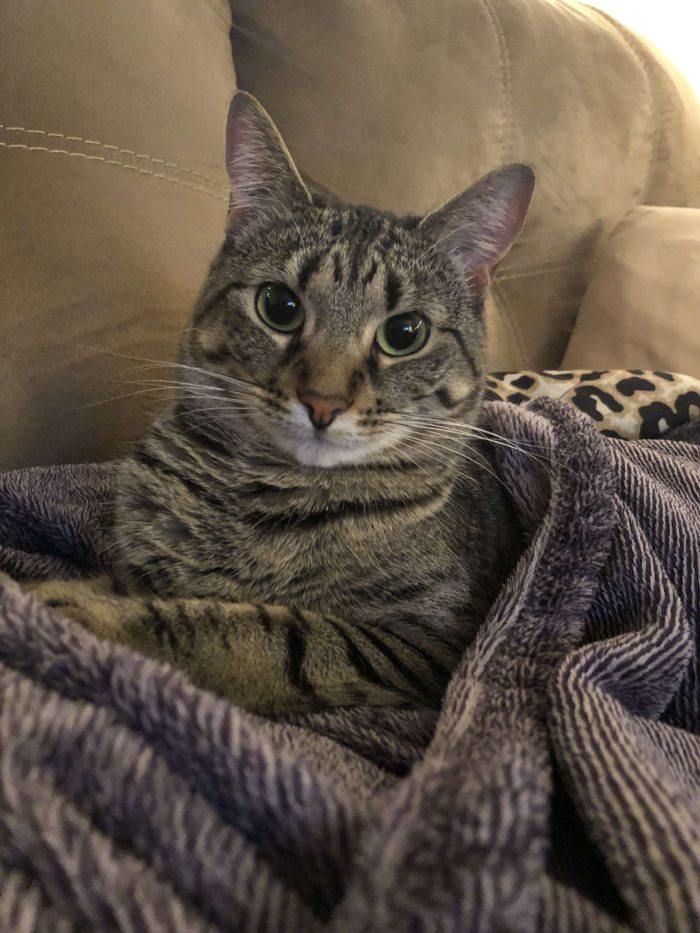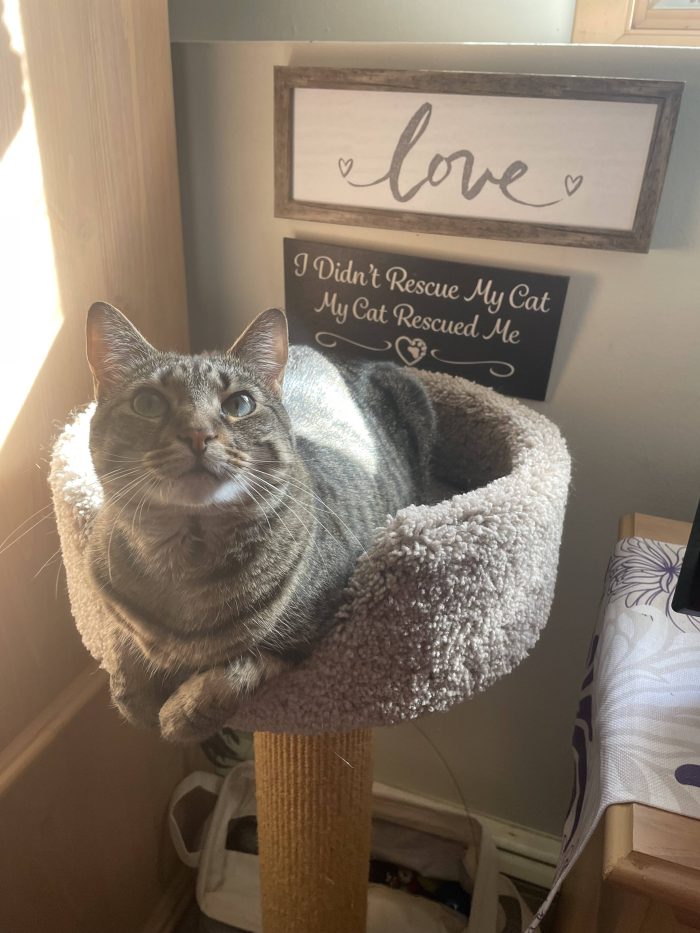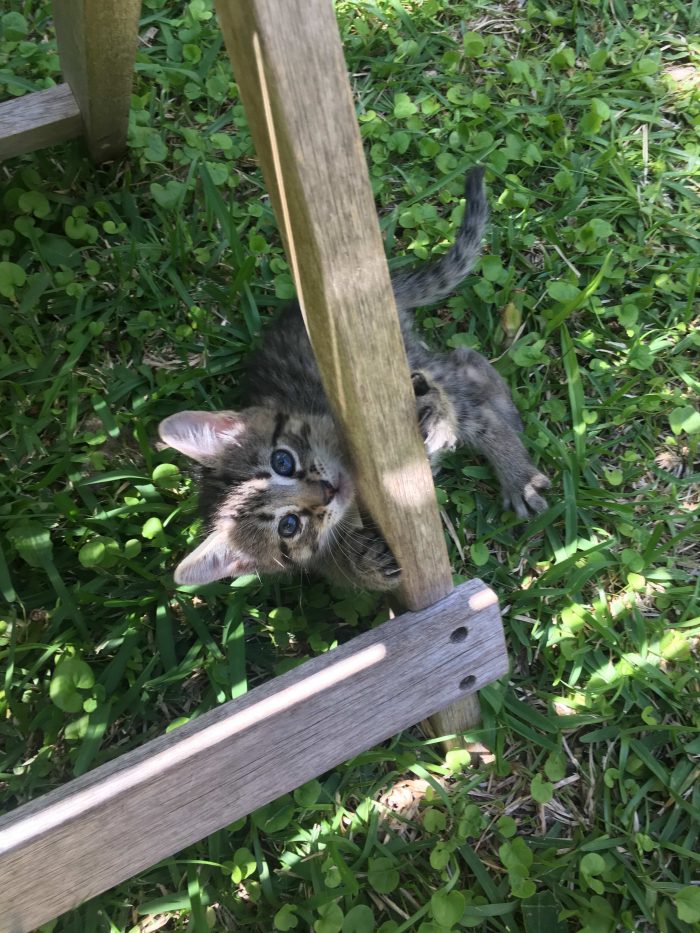 Ryan Harrington, JBFC Director of Film Programs, Curator-in-Chief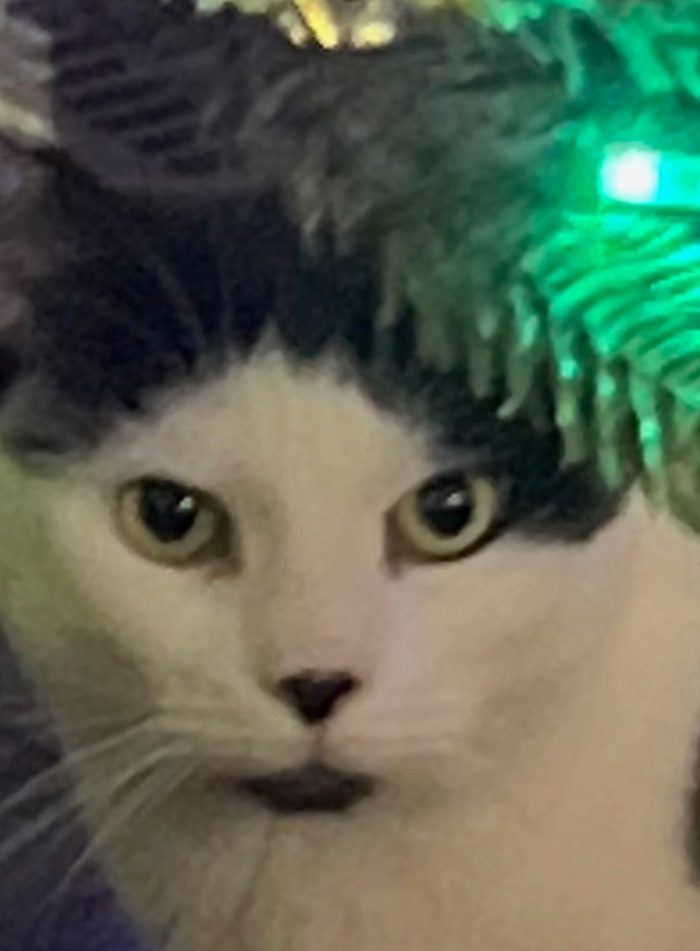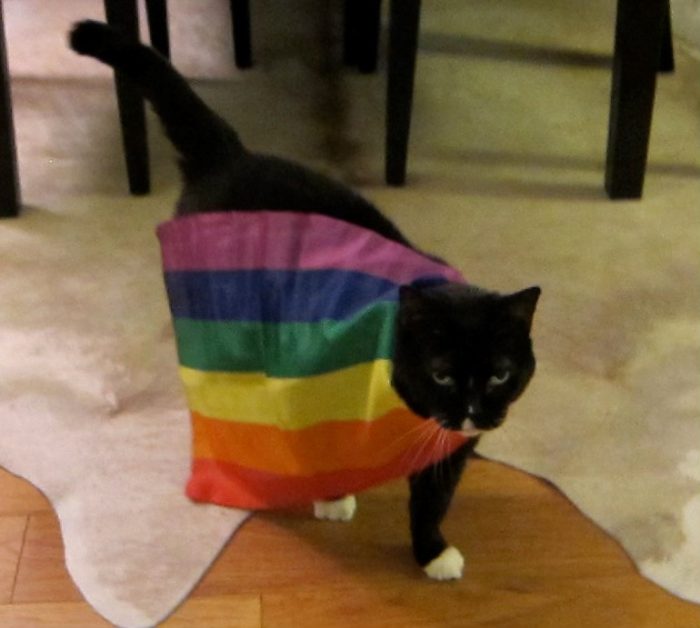 JBFC Customer Service Manager Tara Bongiorno presents Devon: Devon is three years old, and also goes by "Dexter" on occasion. Originally from Kentucky, Devon was formally adopted from RockNRescure in December 2020, and loves a good belly rub.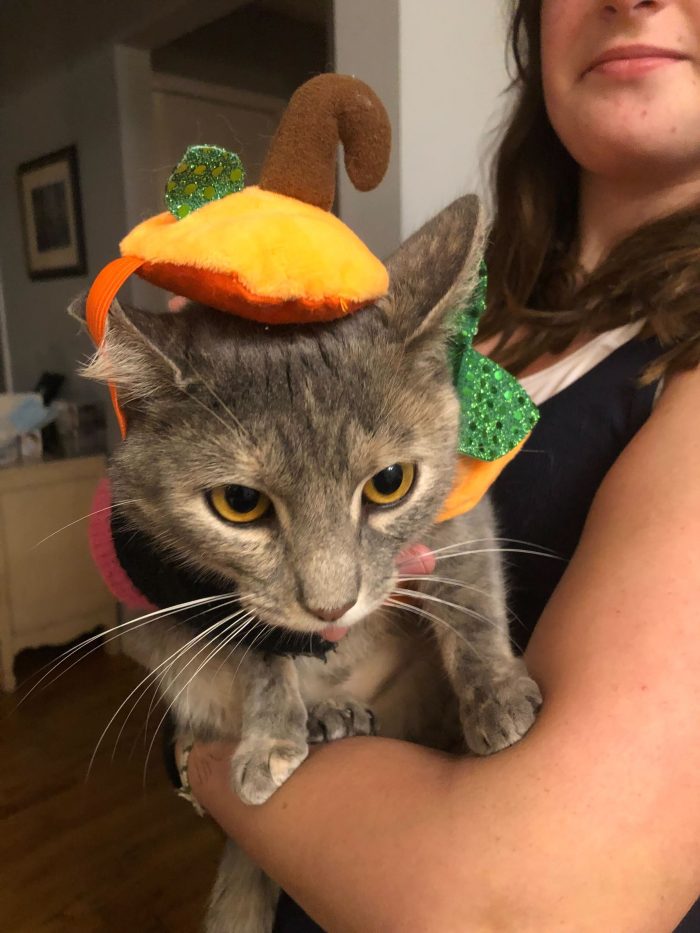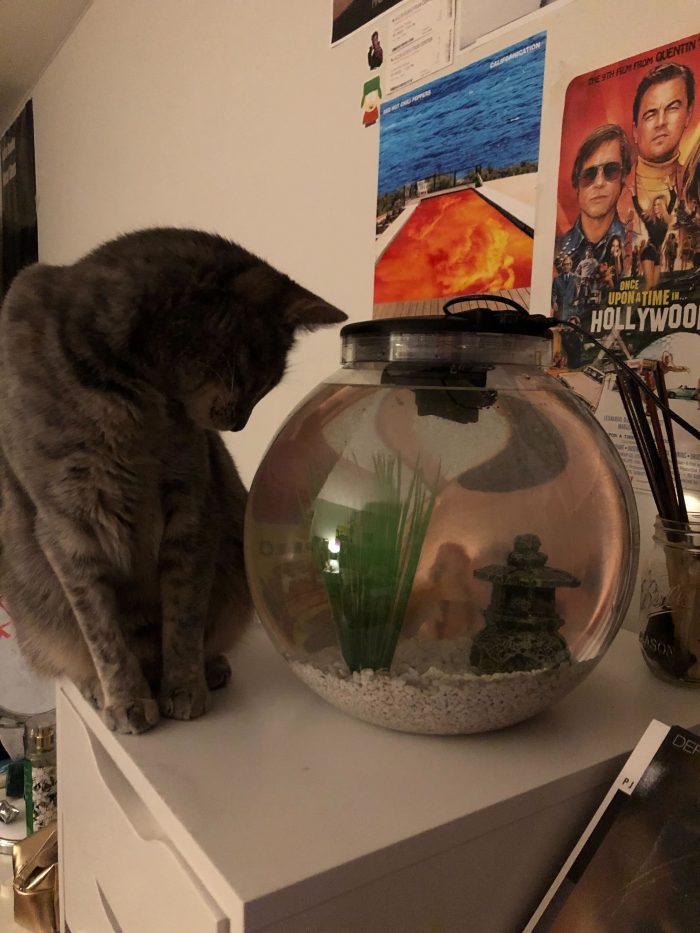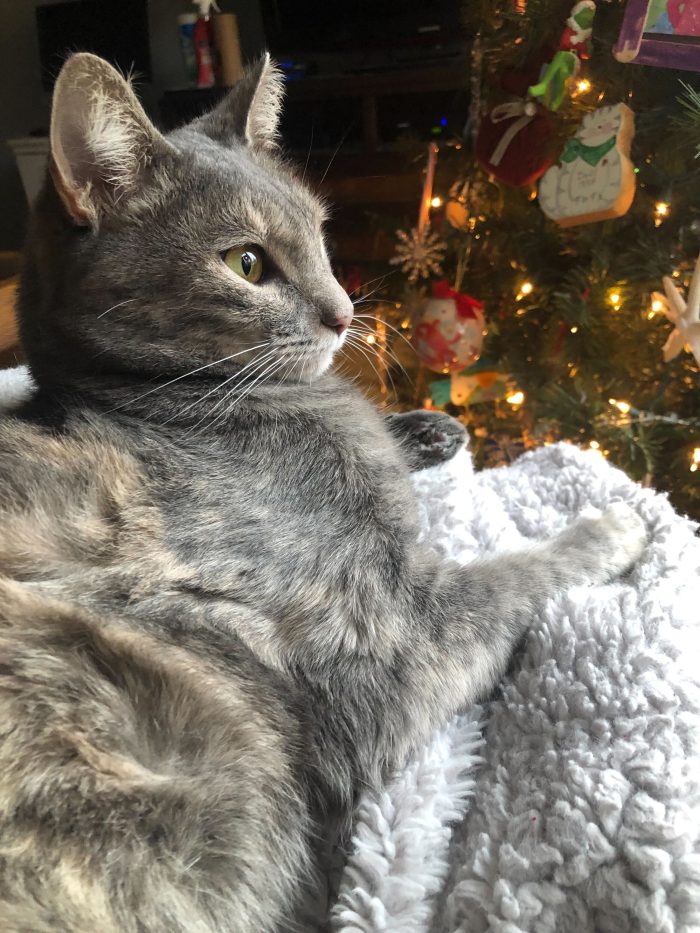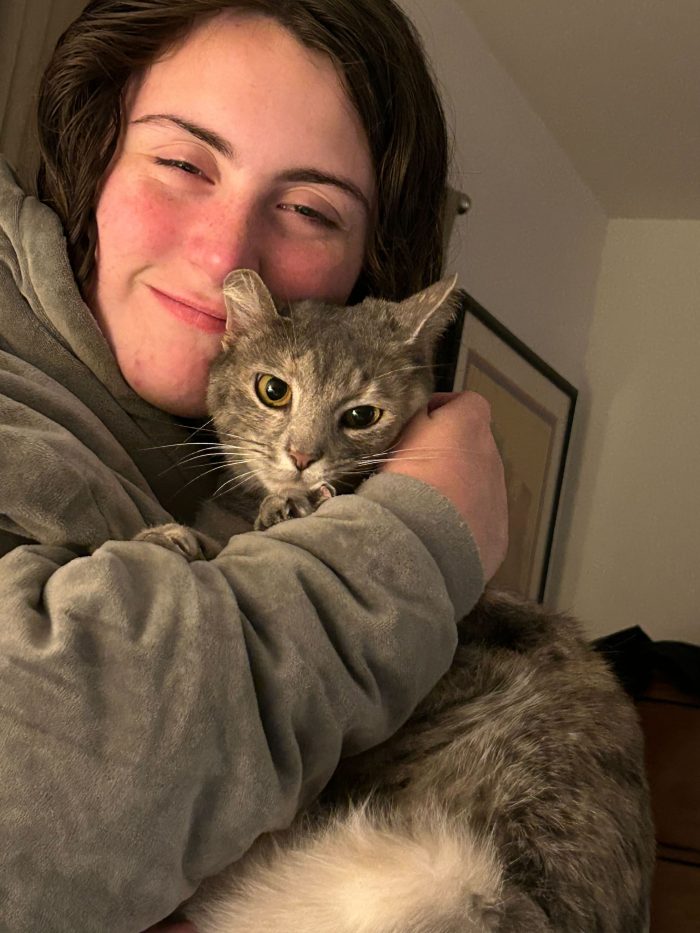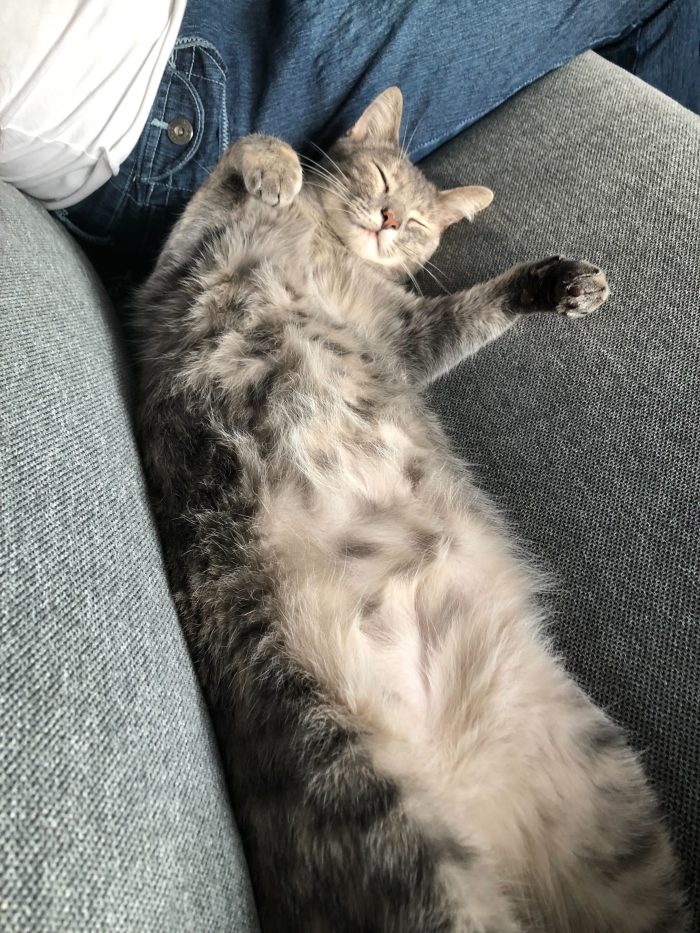 JBFC Institutional Giving and Government Relations Manager Grace Davis presents Lyle: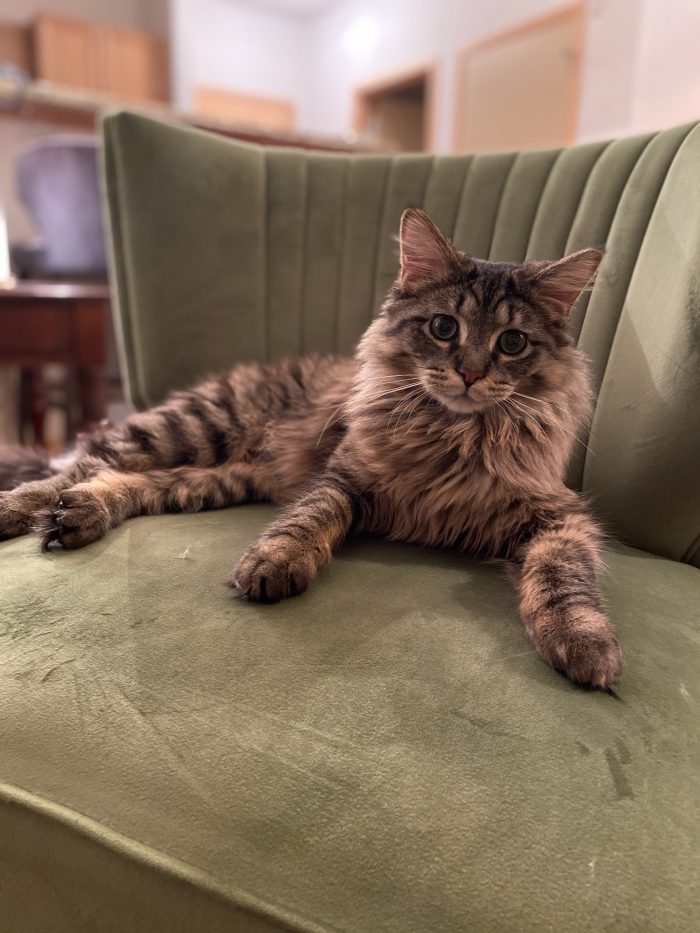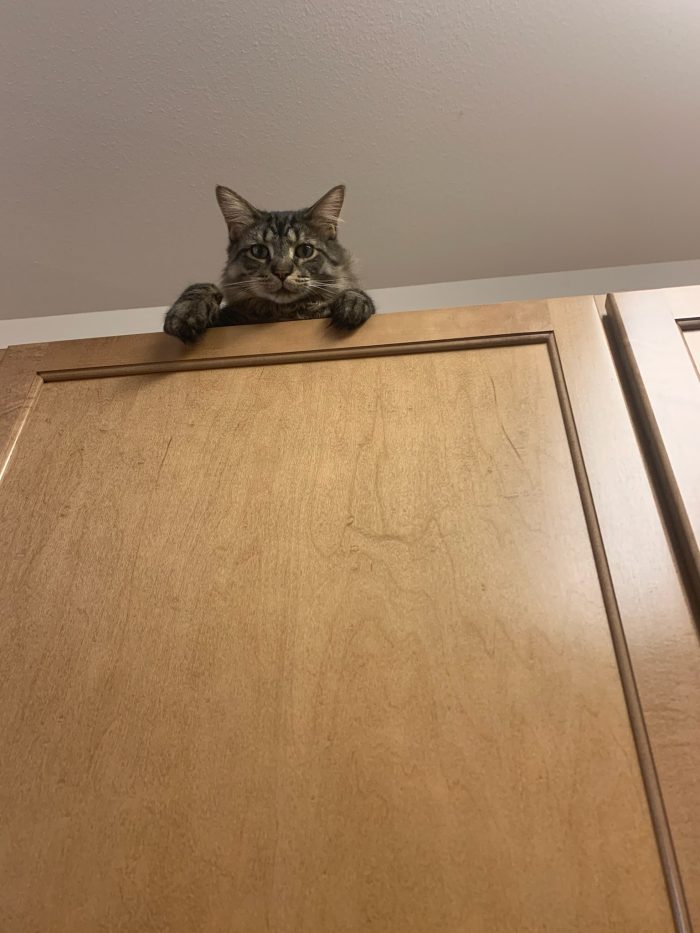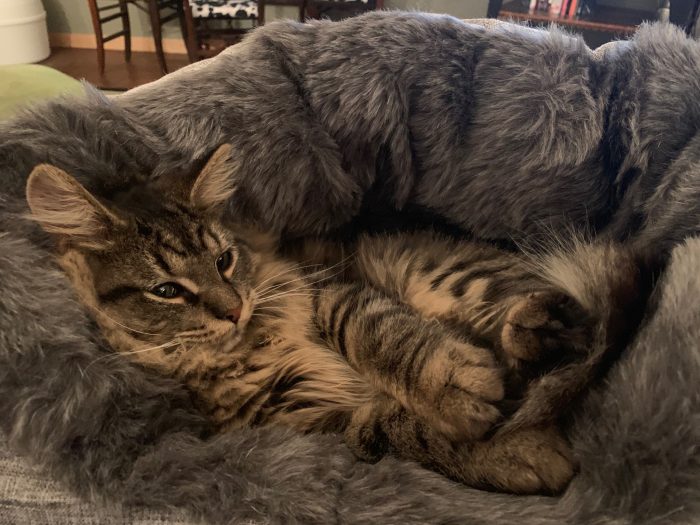 JBFC Marketing Manager Paige Grand Pré presents Gomez: This is my pride and joy Gomez! His full name is Gomez Omar Grand Pré, but he has also been known to respond to Gomie, Gomie Omie, buttercup, snugglebug, lovebug, lil guy, lil man, lil gentleman, lil prince, and petite prince, as well as various cooing noises. Previously a "dog person," I decided in 2018 that I wanted a pet, but my apartment's lease agreement (and work schedule) meant a dog was out of the question. I went to various shelters looking for cuddly cats that might fill the dog void in my life, but couldn't find one that felt like a good fit. Cut to April 2018, when then-JBFC General Manager Kendra Ekelund mentioned that her friend was fostering a VERY friendly kitten, and she wanted to help spread the word in case anyone was looking for a feline friend. I went to meet him one afternoon after work, and as I walked over to him, he flipped over so I could give him a belly rub. In that moment, I knew right away that he was the cat I'd been looking for.
While I obviously don't know Gomez's exact age, they said he was probably 1.5-2 years old when I adopted him, so he's roughly 6-7 years old now. Originally dubbed Mr. Dale after Dale Cemetery in Ossining, where he was rescued by SPCA Westchester, I renamed him Gomez Omar: Gomez for the Addams Family patriarch in honor of his cemetery cat heritage, and Omar for Omar Little from The Wire, as he had a huge scar across his face when I first took him home on his "gotcha day" (June 27, 2018). While Gomez's scar has slowly faded with time, my love for him continues to grow with each passing day. His favorite activities include ignoring any nice toys I buy him and playing with pieces of string and tinfoil instead, fitting into boxes and bins of various sizes, lazing about in sunspots, setting off the Roomba in the middle of the night, sharing my pillow during nighttime snuggles, meowing his head off if dinner is even five minutes late (gasp!), getting treats, attempting to let himself into the bathroom while the door is closed, and cuddling on the couch. I am forever grateful for his love and companionship, and am so excited that CatVideoFest proceeds will go to support SPCA Westchester, who rescued my fur-ever friend in the first place!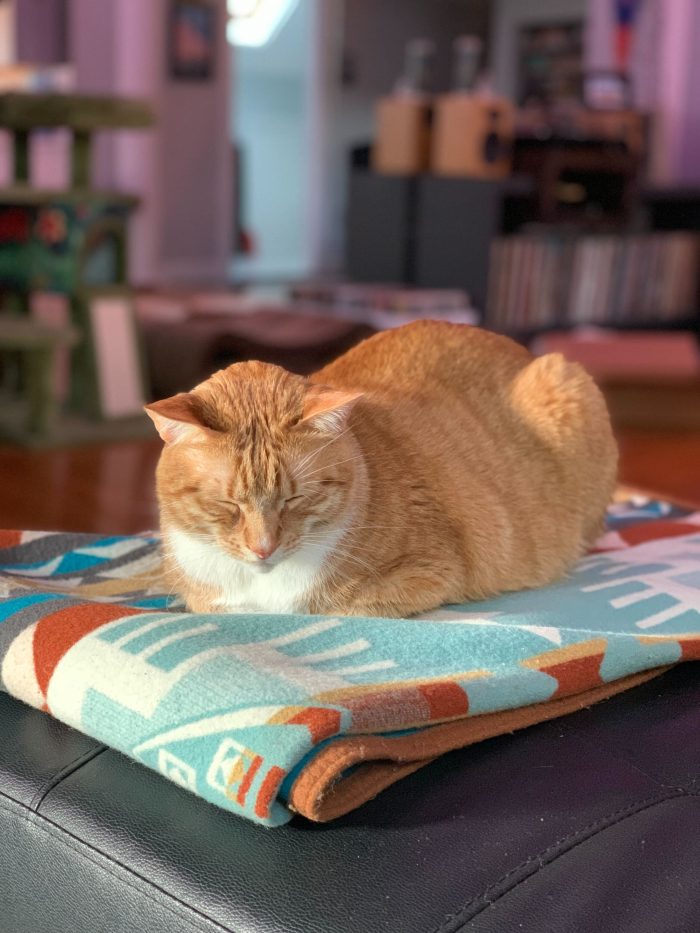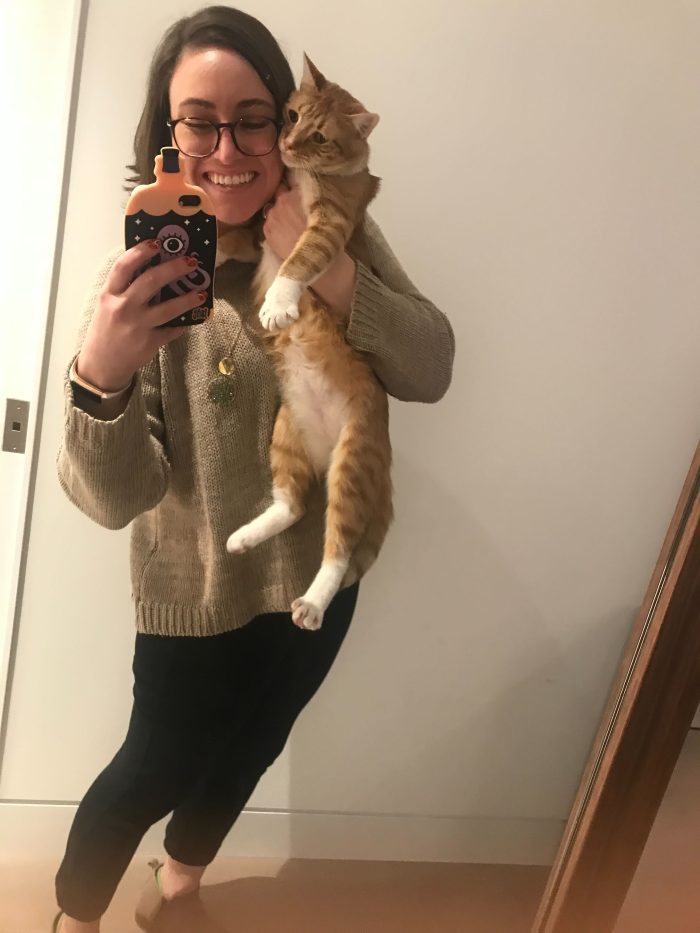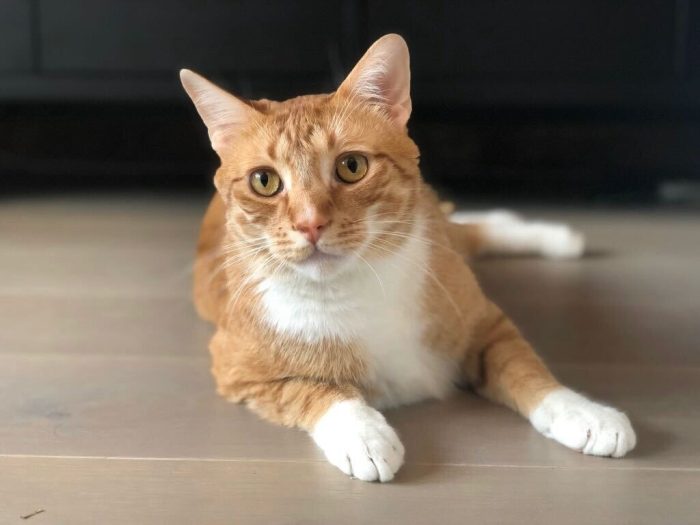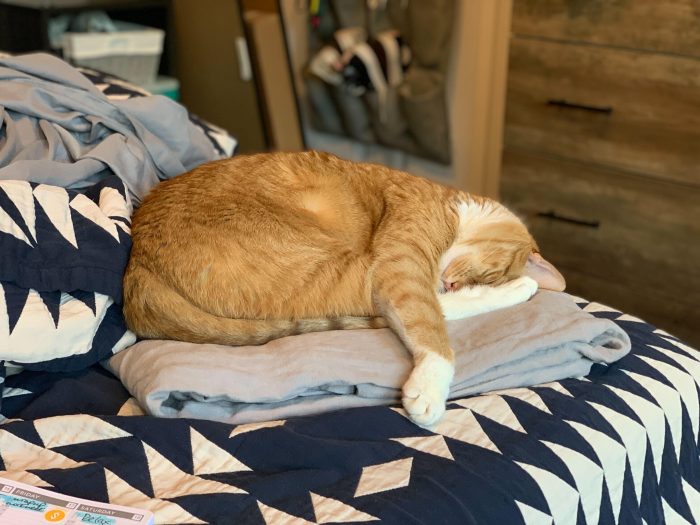 JBFC Membership Director Elizabeth Garrigue presents Poppy (with a guest appearance by Thor!): Poppy is very chatty and expressive! She loves watching the trees out of our skylight, appreciating music of all kinds, relaxing away on her cat tree, and boxes—sort of. She was also briefly an Easter Kitty (see below). Also pictured is Thor, who belongs to Elizabeth's niece Jenn.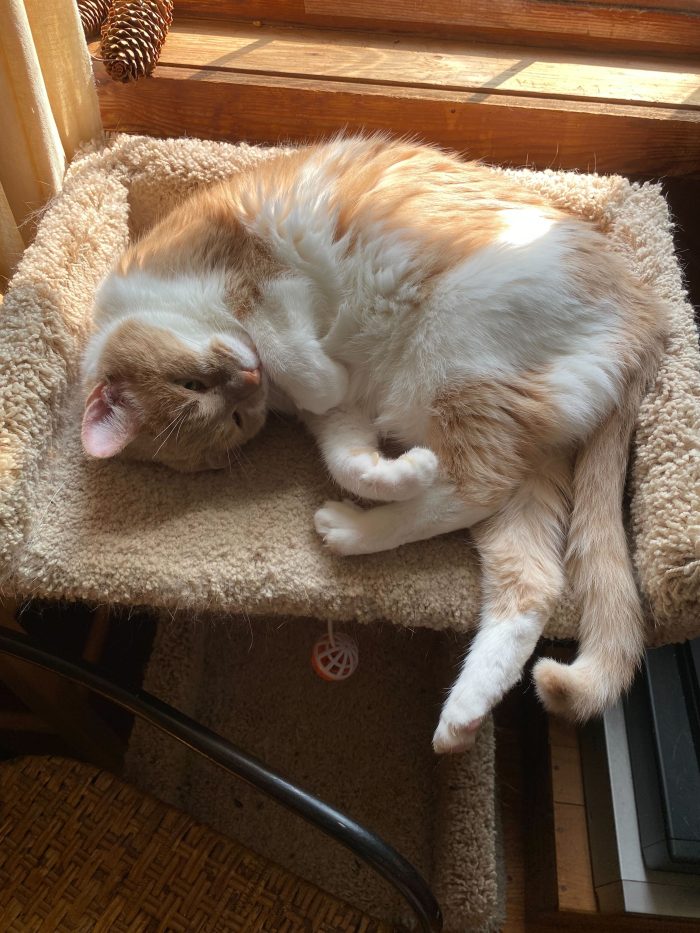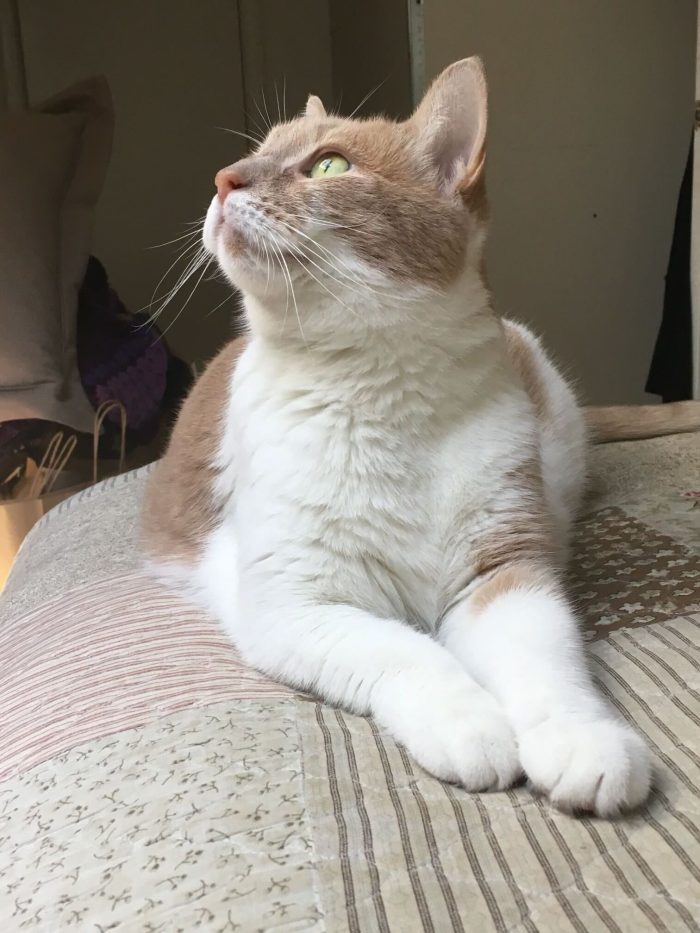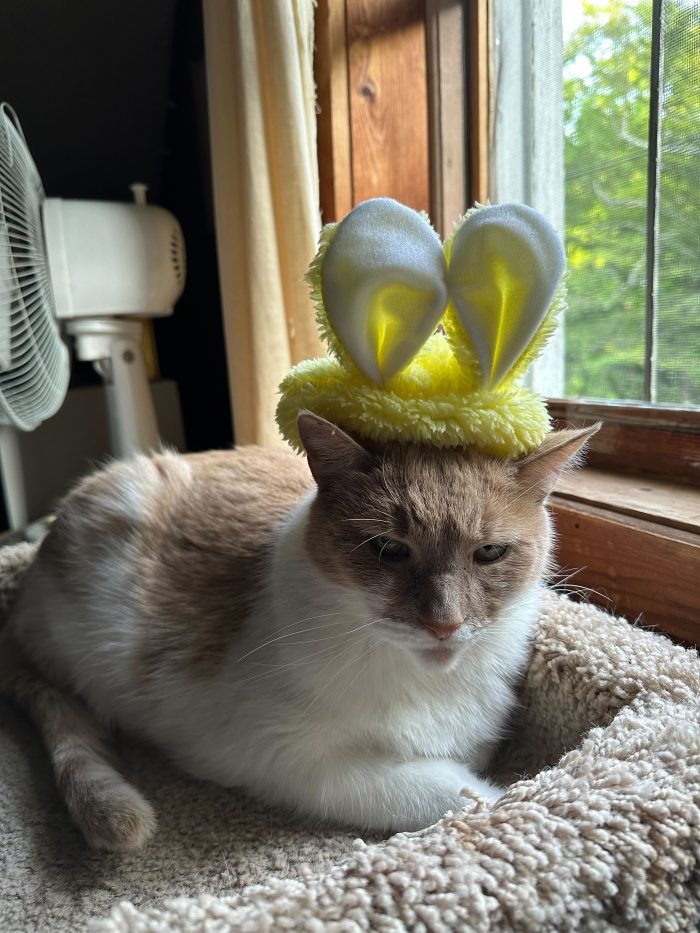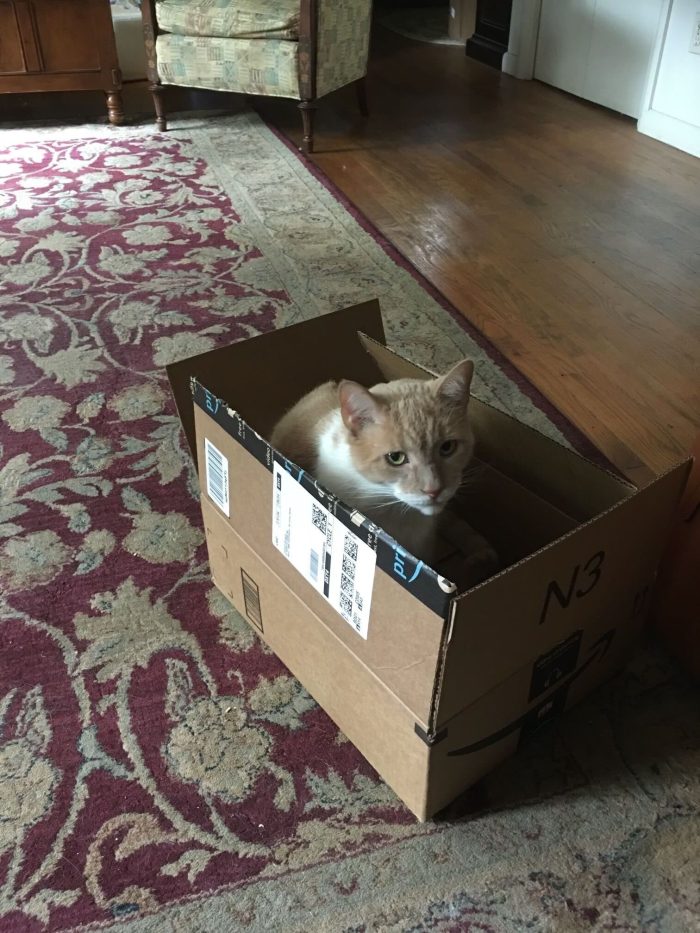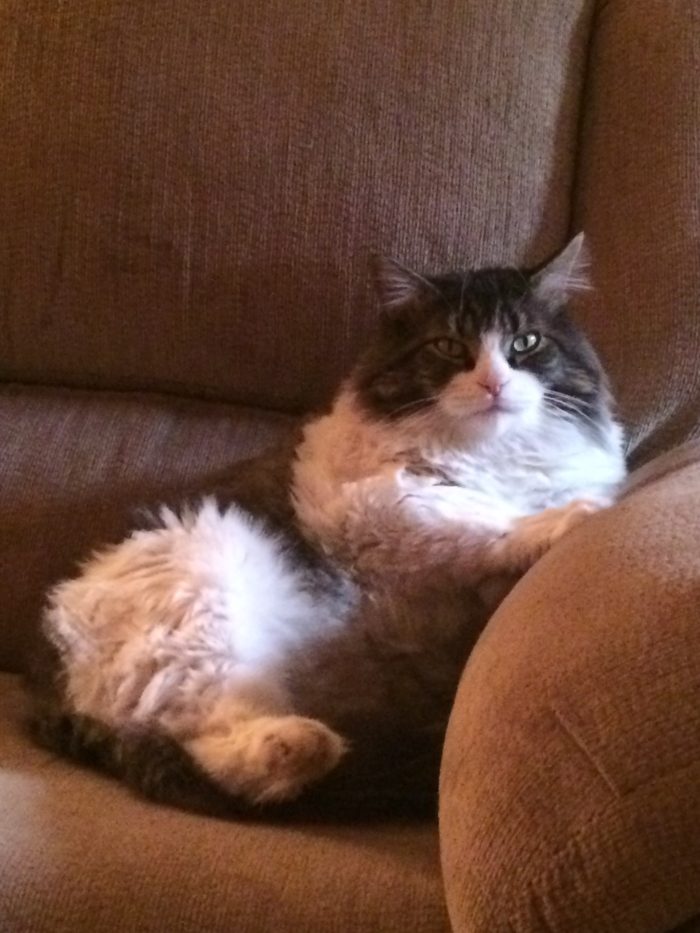 JBFC Development Associate Cait Poller presents Luna: This is Luna! She is 3 (maybe 4) years old and lives her hipster life in Portland, OR. She is the chillest cat you've ever met, and is obsessed with food like a dog. She doesn't care if she's in your way, especially when mom plays video games or video chats with her friends. She is a rescue! I can find out more about her gotcha story, but I know the basic story is that my friend impulsively went to a rescue and came out with Luna, whose original name was pineapple, when she was about 9 months old.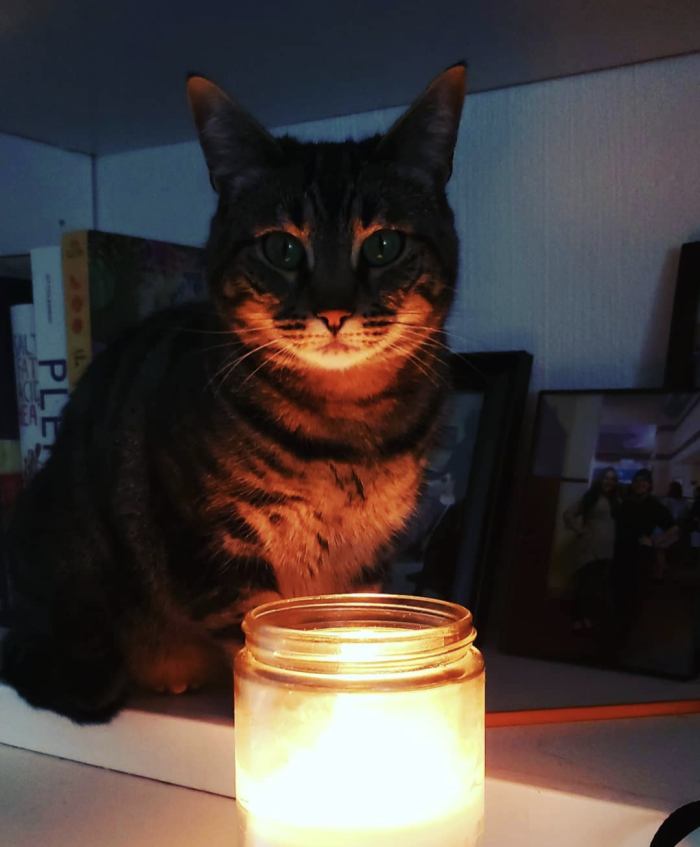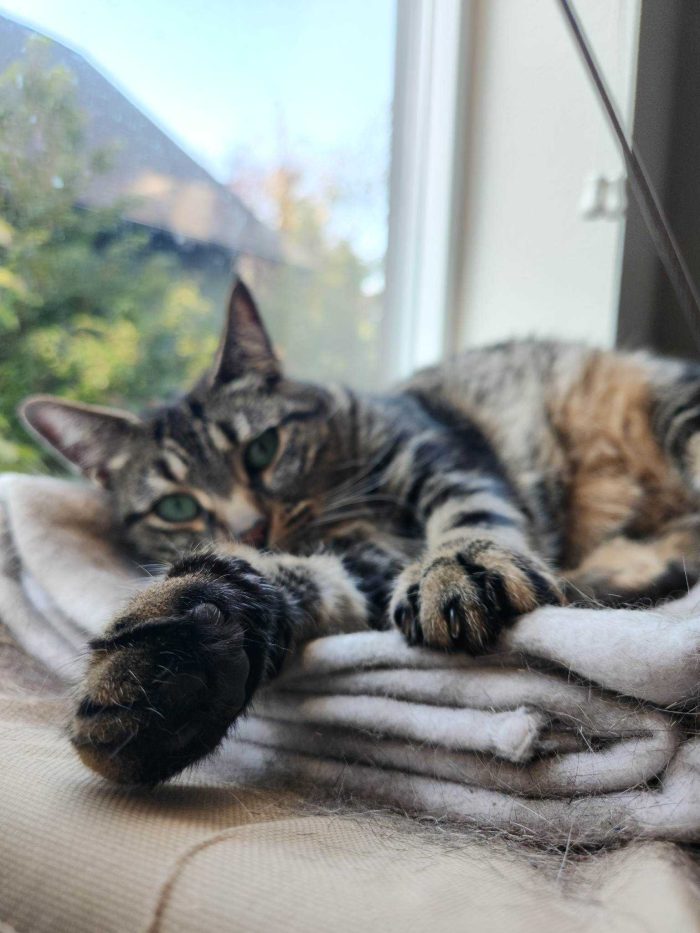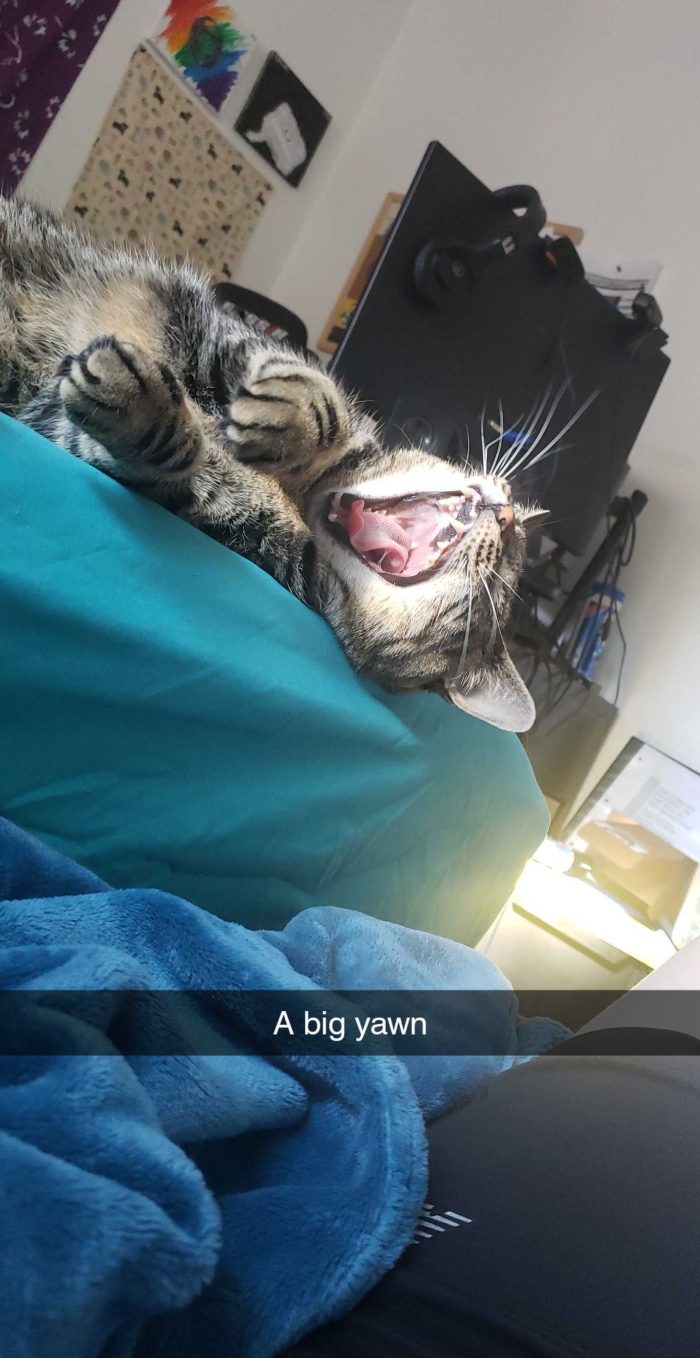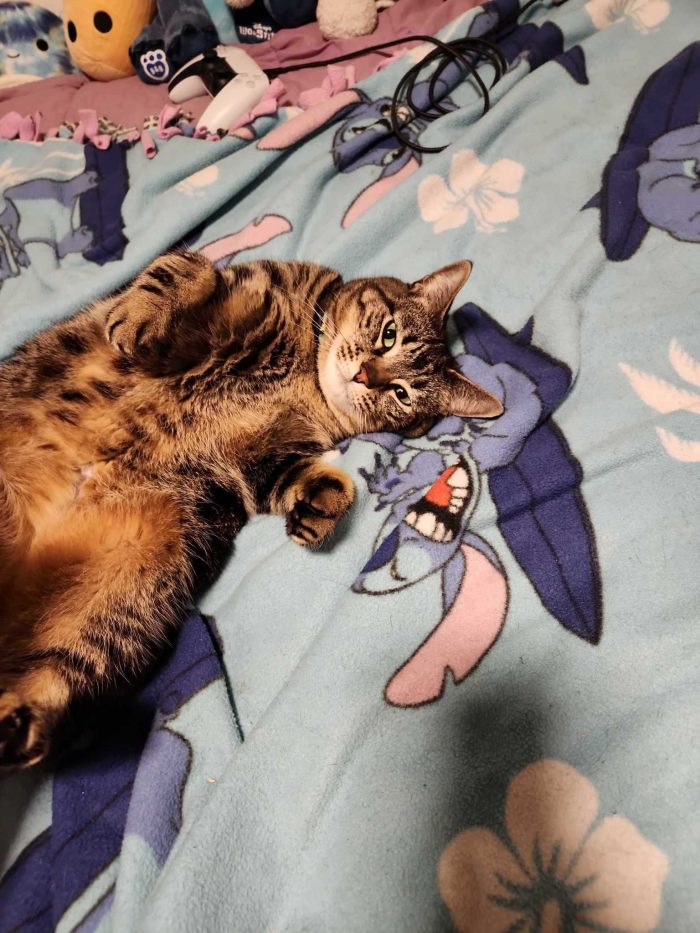 Tickets for CatVideoFest at the JBFC on Sunday, Aug. 20 are available online–get yours meow! A portion of the proceeds from this event will go to SPCA Westchester; visit their website to learn more.