The JBFC is fully compliant with all the Americans with Disabilities Act (ADA) Standards for Accessible Design, and regularly looks for new ways to share our film offerings with everyone in our community.
BUILDING ACCESSIBILITY
SEATING ACESSIBILITY
HEARING LOOP SYSTEM
CLOSED CAPTION GLASSES
HEADPHONE RECEIVER
OPEN CAPTION SCREENINGS
CAPTION AVAILABILITY
Accessibility initiatives are made possible with support from ArtsWestchester.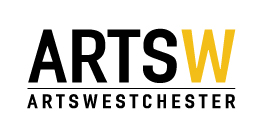 BUILDING ACCESSIBILITY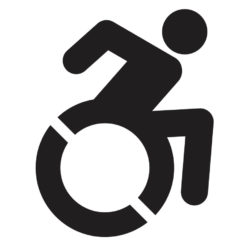 JBFC THEATER
All five theaters and the Jane Peck gallery space are wheelchair accessible. ADA compliant bathrooms are available, all directional signage includes braille, and a variety of assistive devices for patrons with hearing and vision loss are available.
JBFC MEDIA ARTS LAB
All floors of the JBFC's Media Arts Lab are wheelchair accessible. The screening room is equipped with a hearing loop system equipped to function during both screenings and post-screening Q&As, and all directional signage in the building includes braille.
SEATING ACCESSIBILITY
The JBFC is happy to offer accessible seating to patrons who require additional assistance at the theater. We provide wheelchair spaces, companion seats, and designated accessible seats for those with limited physical mobility and/or vision loss. To request accessible seating in any of our five theaters, please call 914.747.5555, ext. 3, to speak with a manager on the day of the screening for which you have purchased tickets. Only valid ticket holders may request seating accommodations.
Service Dogs are allowed but companion, therapy, or emotional support animals are not.  Service dogs are dogs that have been individually trained to perform a specific task for individuals who have disabilities. They are usually identified by wearing a vest or tag that indicates that they are a service animal.
ACCESSIBILITY DEVICES FOR PATRONS WITH HEARING AND VISION LOSS
The JBFC offers a variety of accessibility devices to ensure all patrons—including those with hearing and/or vision loss—can experience and enjoy our film programming to the fullest extent. To request any of the following devices, please visit the Customer Service Desk upon your arrival at the JBFC Theater.
HEARING LOOP SYSTEM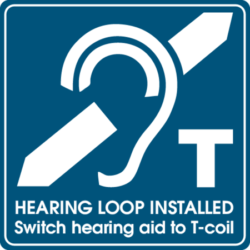 All theaters are equipped with a hearing loop system, which works with an individual's own T-coil enabled hearing aid or cochlear implant to enhance audio during films and post-screening discussions. Moviegoers who do not use hearing instruments can also enjoy better sound with a loop receiver. This device is also equipped to function during both screenings and post-screening Q&As.
CLOSED CAPTIONING GLASSES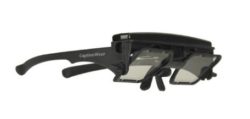 Closed Captioning Glasses receive captions via infrared energy and project both film captions and descriptive text (if available) directly onto the lenses, allowing patrons to simultaneously watch the film and follow along with the dialogue. Closed captions are provided by the film studio, and are subject to availability. Not all film titles will have closed captions available.
HEADPHONE RECEIVER WITH AUDIO DESCRIPTION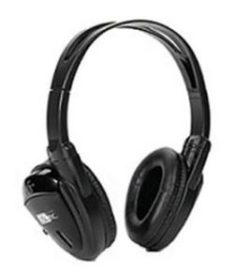 Our headphone receivers provide both HI (Hearing Impaired) and VI-N (Visually Impaired Narrative, otherwise known as "audio description") audio. Two volume controls allow the user to mix HI and VI-N audio as needed. This device is equipped to function during both screenings and post-screening Q&As. Headphone receivers can be used in conjunction with the Closed Captioning Glasses, in the event that a film title has descriptive audio available, but not in conjunction with descriptive text.
OPEN CAPTION SCREENINGS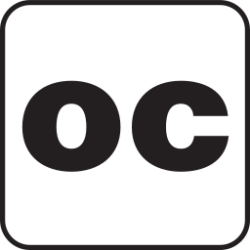 At Open Caption screenings, the film's dialogue appears directly on the screen as would subtitles for a foreign-language film. The JBFC is working to expand the accessibility of our programming lineup for our patrons with hearing loss, and presently offers at least one Open-Captioned matinee every Wednesday and Sunday; as of Monday, Sept. 11, 2023, we are expanding Open Caption screenings to include at least one matinee and one evening screening every Monday. Showtimes are available on the JBFC website, and are labeled with an "OC" icon. The number of showtimes offered each week may vary since Open Captions are not available for all films, but the JBFC remains committed to offering them whenever possible.
CAPTIONING AVAILABILITY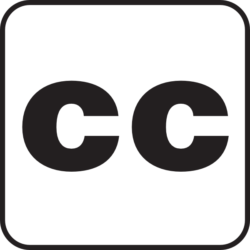 Unfortunately, captions and audio description are not available for all films shown at the JBFC. Movies that are older, projected on film, or independently distributed do not always have captions available. To see if a film offers closed captions or audio descriptions, you can navigate to the film of your choice on our website and look under the film title for the Closed Caption or Audio Description symbols. Alternatively, you can inquire about captioning availability at the JBFC Theater's Customer Service Desk. At screenings for which closed captions are available, a selection of devices available for use can be obtained by requesting your preferred device at the Customer Service Desk as well.