JOBS
Fall 2016 Teaching Assistants
The Jacob Burns Film Center seeks Teaching Assistants to work at the Media Arts Lab this coming fall. Classes at the Lab range from 12 weeks long to single day events and engage students of all ages. Fall classes run from September 6th – December 16th. For more information on our fall programs, click here
Responsibilities may include:
Setting-up and cleaning-up classroom studios
Coordinating class equipment, space, and material needs
Administering attendance
Working hands-on with students
Providing general support as needed for the lead instructor
Applicants should demonstrate the following:
Strong organizational and communication skills
Passion for working with youth
Interest in film and/or arts education
Ability to multitask
Exceptional interpersonal skills
Experience in media production and/or media studies
Demonstrated ability to work as a member of a creative team
Salaries are hourly and begin at $9.50/hour
Applications for the Fall 2016 semester are due by Monday, July 25 th. For an application, click here. Candidates who are being considered will be contacted and requested to have a follow-up interview. Notification and schedule confirmation will be sent by Wednesday, August 10 th.
Every Teaching Assistant will be required to participate in a mandatory orientation and training session at the Media Arts Lab. Date TBA. Staff will be compensated for this time.
Please send application to jobs@burnsfilmcenter.org with "Fall Teaching Assistant 16" in the subject line of your email. No phone calls please.
The Jacob Burns Film Center is an Equal Opportunity Employer who encourages people of any race, color, sex, national origin, religion, age and ability to apply.
INTERNSHIPS
We anticipate accepting interns in the fall of 2016. Please check back for details later this spring.
Resources for Filmmakers
The JBFC helps emerging and established filmmakers, college students, and adult learners develop, produce, and present media projects, acquire new skills, connect with a professional network, and actively participate in a lively creative community.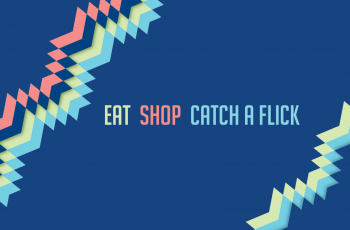 Reel Partners
Eat, Shop, Catch a Flick! Enjoy discounts with participating businesses. Visit our Reel Partners and show your JBFC membership card at the time of purchase to receive the special offers listed. If you're not already a member, join now for extra savings! Reel Partners are listed below and in a brochure mailed to all members. [...]