JOBS
Customer Service Assistant
We seek a full-time Customer Service Assistant as part of the JBFC Membership/Marketing team, reporting to the Membership Director.  This position provides customer support to member and nonmember customers, assists with membership processing, coordination of benefits and our monthly film club. The ideal candidate understands and supports the JBFC mission, has outstanding interpersonal and communication skills and enjoys interacting with the public.
Principal Duties and Responsibilities:

Primary customer service contact. Field customer inquiries and resolve questions regarding membership, ticketing, etc., with strong follow-through on associated tasks and communications
Process memberships, payments, data entry, card/letter mailing as backup to Membership Asst.
Complete other database projects as needed, research/resolve issues, create/update records, run mailing lists, run simple queries and reports
Assist with marketing/tracking/coordination of promotions, and fulfillment of benefits programs including, invitation screenings, Anniversary Screenings, merchant discount program w/local businesses and nonprofits
Assist with proofing of website and printed materials for accuracy, consistency and language
Coordination of film club subscription mailings, processing and administration for monthly screenings
Work closely with Membership Director on invitations, email communications to members and other correspondence – requiring proofing, tracking, problem-solving, follow-through, etc.
Coordinate renewal and other mailings and volunteer assistance for membership-related projects
Assist with outreach projects to reach new demographics and new members – both on-site and off-site at events/fairs, etc., including group sales, realtors, college, online promos, etc.
Research trends in database for new member acquisition plans
Assist with social media, outreach and customer service online to nonmembers and members
Occasional evening/weekend hours required for customer service, events and outreach activities, including monthly film club
Other duties as needed or required.
Qualifications: 
1-2 years office experience
Highly computer literate with substantial database experience. Knowledge of Tessitura or Raiser's Edge a plus; familiarity with Excel, Word and Outlook
Must be extremely detail-oriented with a keen eye for accuracy, proofing, spelling, and errors
Requires excellent grammar and writing ability
Requires strong interpersonal and communication skills with customer service experience and the ability to interact with our sophisticated customers in a patient, courteous, articulate manner.
Must be able to work both independently and collaboratively as part of a team and be able to prioritize projects according to deadline and urgency
Salary: $33,000-$35,000, commensurate with experience, plus a benefits package including paid health insurance for the employee.
Please send resume, cover letter, and three references via email only to jobs@burnsfilmcenter.org with "Customer Service Assistant 16" in the subject line of your email. No phone calls please.
Learn more about the organization at www.burnsfilmcenter.org
The Jacob Burns Film Center is an Equal Opportunity Employer who encourages people of any race, color, sex, national origin, religion, age and ability to apply.
INTERNSHIPS
We anticipate accepting interns in the fall of 2016. Please check back for details later this spring.
Resources for Filmmakers
The JBFC helps emerging and established filmmakers, college students, and adult learners develop, produce, and present media projects, acquire new skills, connect with a professional network, and actively participate in a lively creative community.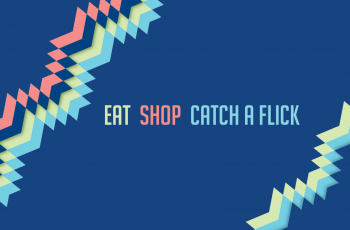 Reel Partners
Eat, Shop, Catch a Flick! Enjoy discounts with participating businesses. Visit our Reel Partners and show your JBFC membership card at the time of purchase to receive the special offers listed. If you're not already a member, join now for extra savings! Reel Partners are listed below and in a brochure mailed to all members. [...]