Welcome to the most dynamic independent theater complex in the area! Our historic building with five screens and a gallery space is open 360+ days a year. See images of our complex below. We show new releases, classics, foreign films and documentaries (in all formats—DCP, 3D, and 35mm projection), and host fascinating discussions.
Address: 364 Manville Road, Pleasantville, NY 10570
HOURS
The JBFC Theater box office opens 45 minutes before the first screening and closes 15 minutes after the start of the last scheduled film. Visit our FILM page for showtimes
REGULAR ADMISSION PRICES
JBFC Members $11
General public $16
Senior-nonmembers (62+, Mon.-Thurs. only) $13
Children (under 14) $9.00
Students (14-22 with valid ID) $11
Prices for speaker and special events vary; please check our listings. All sales are final. No refunds or exchanges. To ensure everyone's enjoyment of our films, children two and under are not allowed inside the theaters. We appreciate your cooperation.
We are easily found on all GPS mobile apps. Additional directions and parking info here.
Looking to grab a bite before or after a film? Try one of many great local restaurants – some offer discounts to JBFC members.
Don't get sold out! Tickets for all scheduled films can be purchased in advance at the box office or online. Online processing fees apply to nonmember orders and vary based on ticket price. Questions? Email support@burnsfilmcenter.org or check the Ticketing FAQ.
POLICIES
AUDIENCE COURTESY
Please keep in mind that your actions can affect your neighbors' experience. Please refrain from talking and using your phone during the program so that everyone can enjoy all our programs. Please refrain from any disruptive activity while in our theaters; we reserve the right to ask any disruptive audience member to leave the theater. Learn more on Code of Conduct
ACCESSIBILITY
To request accessible seating in any of our five theaters, please call 914.747.5555, ext. 3, and speak with a manager on the day of the screening for which you have purchased tickets. Only ticket holders may request handicapped seating.
HEARING LOOP SYSTEM
All theaters are equipped with a hearing loop system, which works with an individual's own hearing instrument or cochlear implant to enhance audio during films and discussions. Moviegoers with hearing loss who do not use hearing instruments can enjoy better sound with a loop receiver and headphones that are available at the box office.
BRING A GROUP
Discounts are available to groups of 10 or more. A minimum of 10 tickets is required for group sale; there may be some flexibility depending upon the event. Group tickets must be purchased at least two business days in advance through our Executive Offices membership department. Please call 914.773.7663, ext. 6 (Mon.–Fri., 9:30–5:30) for information.
IF WE HAVE TO CANCEL
Ticketholders are eligible for a full refund if we cancel a screening or special event. Bring your ticket to the box office for a refund—or, if you purchased your ticket online, we will automatically refund the card used for purchase. Contact us at 914.773.7663, ext. 6 on weekdays (9:30–5:30) with questions.
STAND-BY LINE
Unredeemed tickets for sold-out special events may become available for purchase at the last minute. Sign up at the box office for the stand-by line one hour before showtime. Members get priority!
RENTALS
Want to know more about renting the facility? Learn more or email rentals@burnsfilmcenter.org.
OUR COMPLEX



THEATERS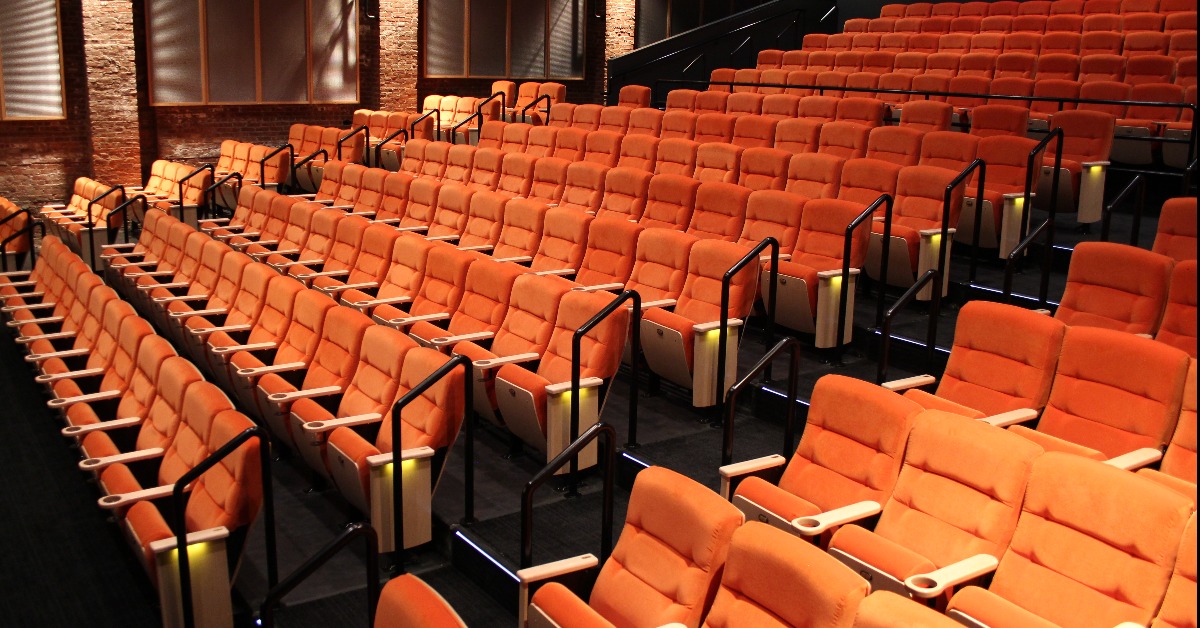 David Swope Theater: 245 seats, a stage, and adjustable acoustics suitable for events such as live music recitals, readings, lectures, and panel discussions.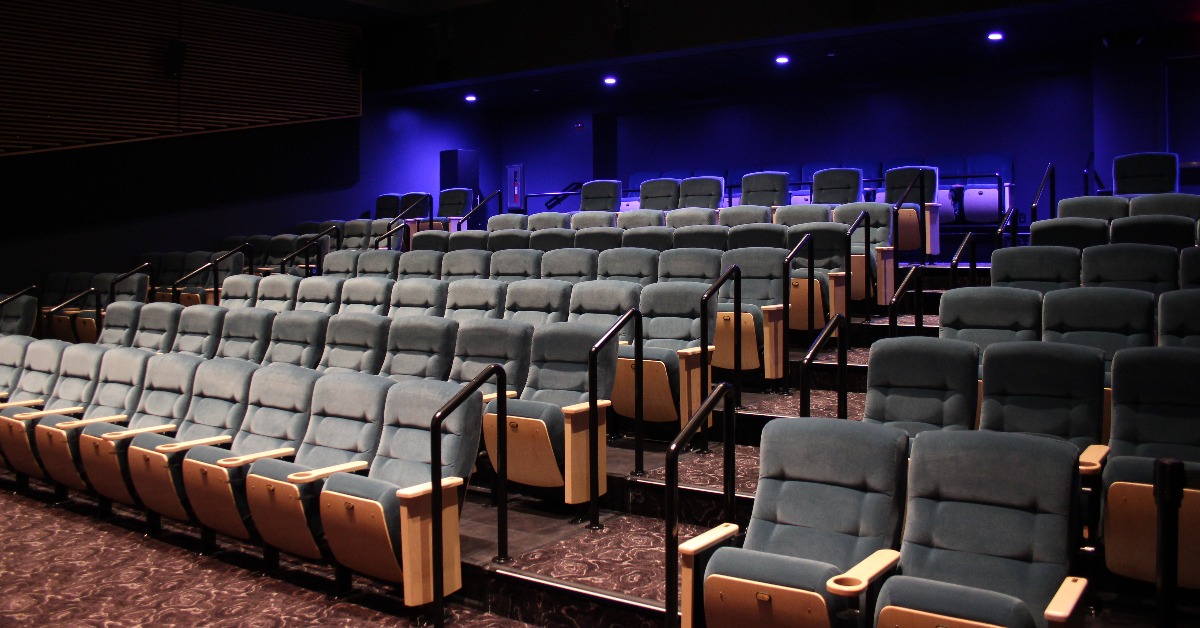 Theater Two: 118 seats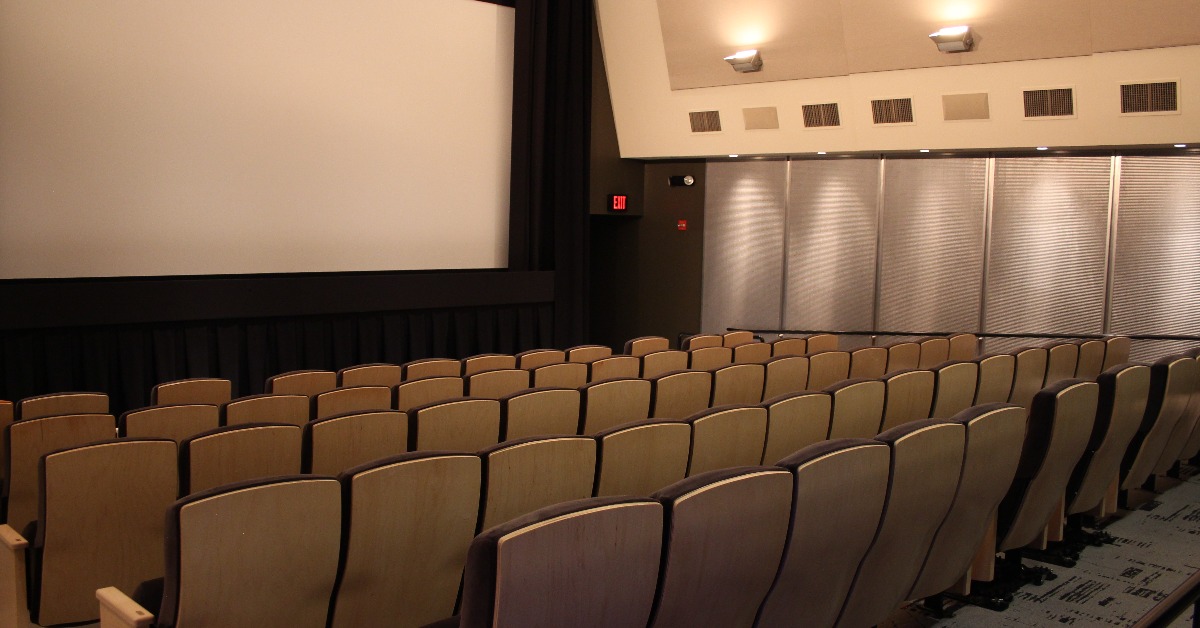 Theater Three: 77 seats


Theater Four and the Adam R. Rose and Peter R. McQuillan Theater: With 41 seats and 31 seats, these two gems opened in March 2015, marking the end of the first phase of our Building on Success, Fulfilling a Promise to our Community campaign. Located on the upper level, they offer unparalleled opportunities to dive deep into film viewing and intimate discussion.


Jane Peck Gallery: A large open space where you can enjoy receptions, exhibitions, and other events. The Jane Peck Gallery is open the same hours as our box office. The Gallery may be closed for special events. At this time, we are not accepting unsolicited proposals for exhibitions.