Camps
The Jacob Burns Film Center will offer virtual camp sessions for 2021. These weeklong experiences engage students in film and media-making activities led remotely by our wonderful JBFC Educators.
All participants will watch and discuss a curated selection of films, learn film language and filmmaking techniques, and create film and media projects while supporting each other through feedback. By creating personal work in a collaborative and empathetic environment, we seek to foster confident and thoughtful film and media makers who understand the power of visual storytelling.
Learn about and register for our available camp sessions below. For 2021, our camps will be offered on a Pay What You Can model. No family will be turned away on account of an inability to pay.
Registration and General Information for Virtual Education Classes
With accessibility in mind, we want to make sure as many children have access to our camps as possible. Each child may be registered for up to two (consecutive or nonconsecutive) weeks of camp. Only the first two weeks submitted will count toward registration. Any additional weeks registered will not be honored.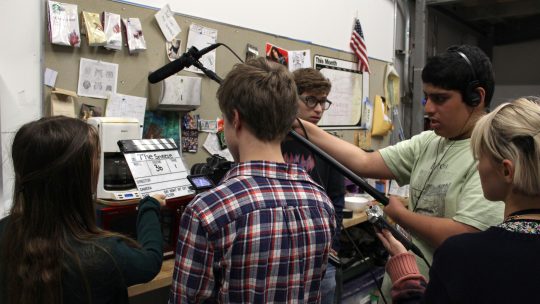 Stay Tuned for Upcoming Camp Offerings!

Grab any camera and let's make a movie! Led by Education Program Manager and JBFC Kids Curator Emily Ohara, Filmmaking 101 is an opportunity for students to create their very own 1–3 minute short film with the support of a group of film-loving peers and the guidance of a professional film instructor. Designed to be a crash course in writing and filmmaking in just five days, story ideas will be generated from given prompts and we'll explore the technique of "show, don't tell." Meeting daily, makers will engage in mini film challenges, pitching ideas, storyboarding, camera tricks, and editing, with a screening at the end where friends and family get the chance to watch their final film, hear from the filmmakers about their process, and ask questions!
More Information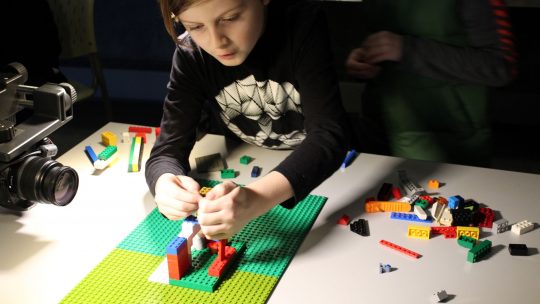 Stay Tuned for Upcoming Camp Offerings!

Learn the basics of filmmaking, stop-motion animation, and editing in this fun, fast-paced camp experience! Led by JBFC Education Program Manager Brandon Shenkman, Experiments is a weeklong experience consisting of five two-hour sessions where students create digital stories and short animations while exploring key filmmaking concepts like shot types, framing, and voice-over. Whether a budding filmmaker looking to hone your skills or a total newbie ready to get your feet wet, this playful course will give you room to experiment with the support of a collaborative community.
More Information