See more upcoming family events when you visit our JBFC Kids page.
Your chance to catch up with this terrific shorts program if you missed it back in September. Kid Flicks One gives a warm welcome to all budding moviegoers with this lively lineup of nine short films from around the world. Kick off the festivities with good hygiene and great dubstep in Party Mouth (US), and then let your hair—er, fur—down and hang loose in I Want to Live in the Zoo (Russia). And, even if you get into a bit of trouble, there will be someone to catch and cheer you on with the charming If You Fall (Canada).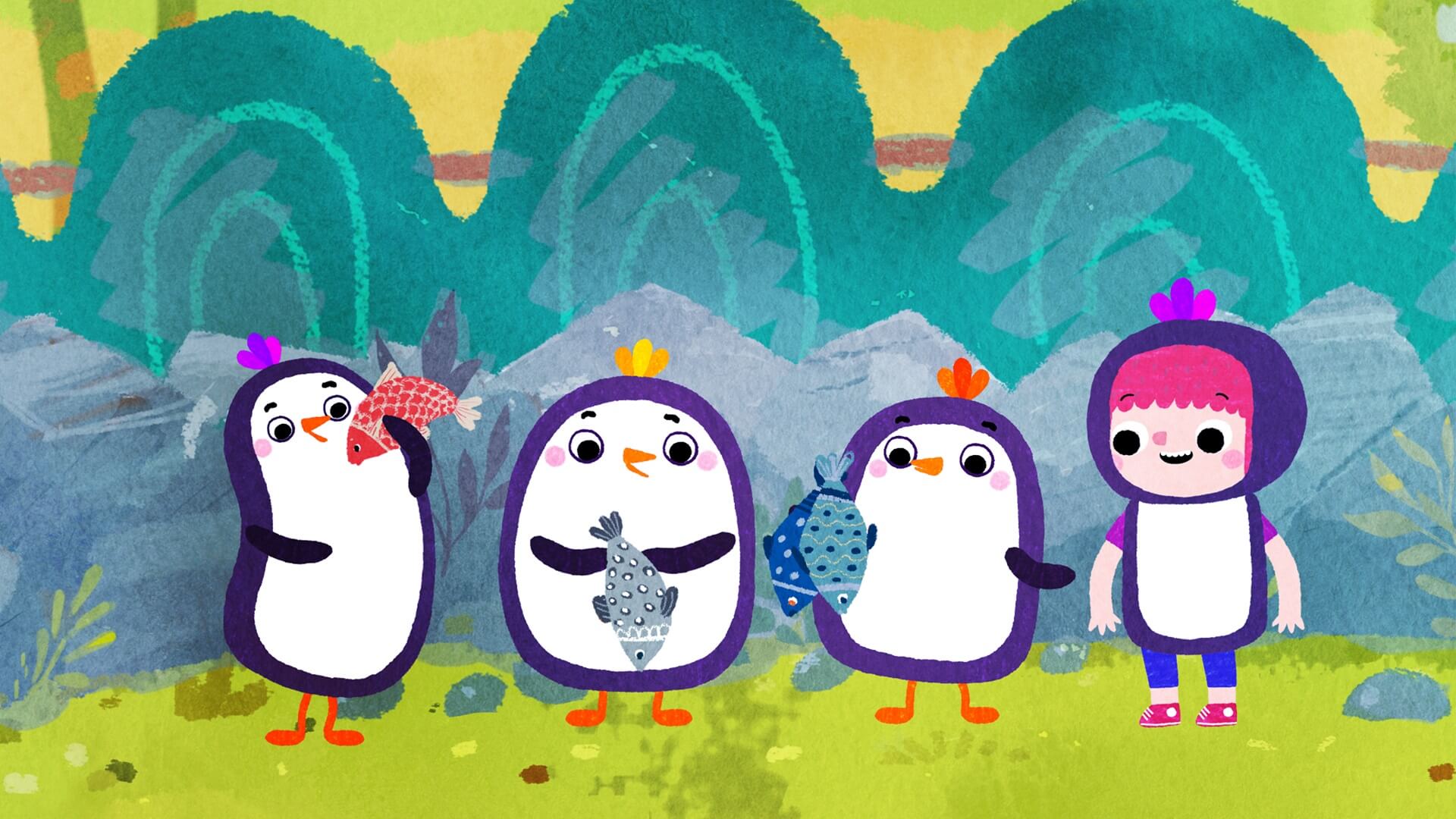 I WANT TO LIVE IN THE ZOO
Russia
Animation, Evgenia Golubeva, 2017, 6 min
At home you must clean up your room, clear your plate, and finish up homework. Wouldn't it be muchmore fun to relax and hang with some buddies at the zoo?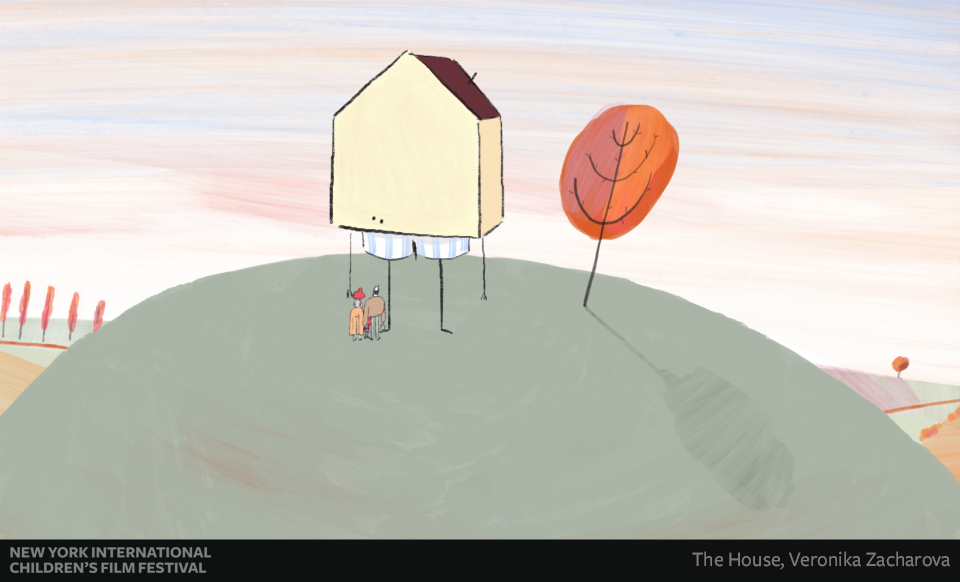 THE HOUSE
Czech Republic
Animation, Veronika Zacharova, 2016, 6 min
Moving on is never easy. Sometimes you've got to roll with the changes. Other times you have to chase your dreams, as the House and its inhabitants hilariously find out.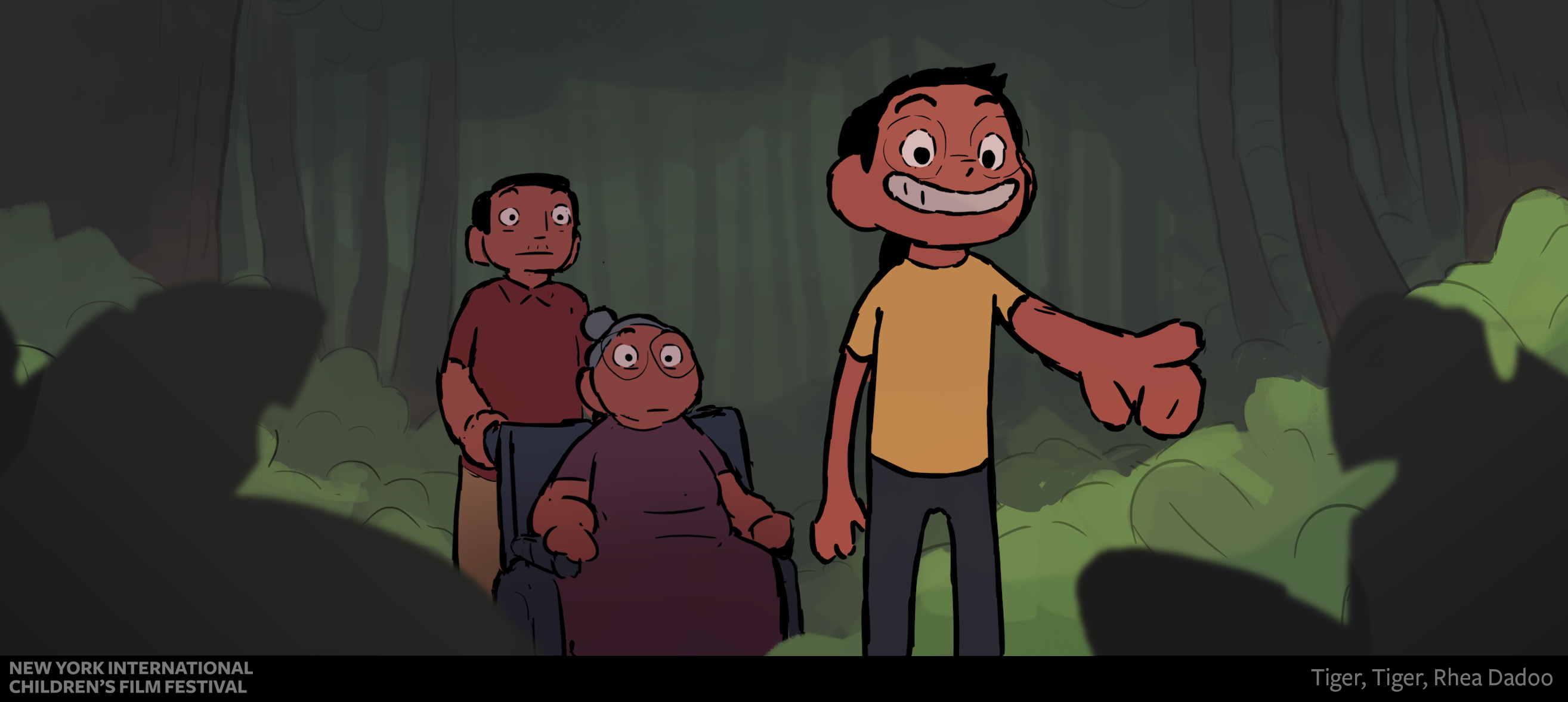 TIGER, TIGER
USA
Animation, Rhea Dadoo, 2017, 4 min
A family takes a wrong turn in the jungle and must summon all their calm to get out—but might that be a Bengali tiger in the shadows?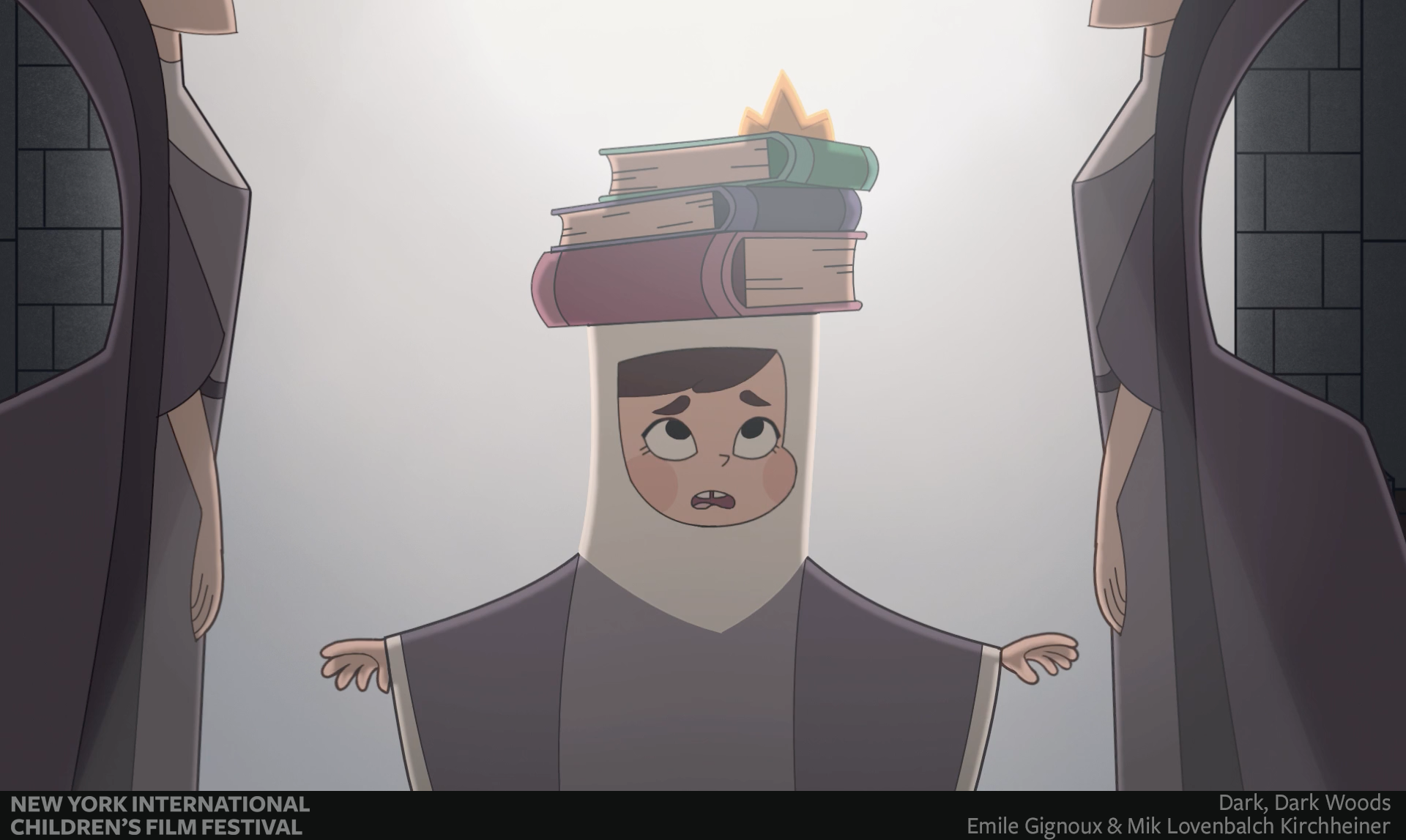 DARK, DARK WOODS
Denmark
Animation, Emile Gignoux & Mik Lovenbalch Kirchheiner, 2017, 6 min
Royal life's not always so magnificent and can be tiring for a little one, so Maria trades in a tiara for awilder kind of fun.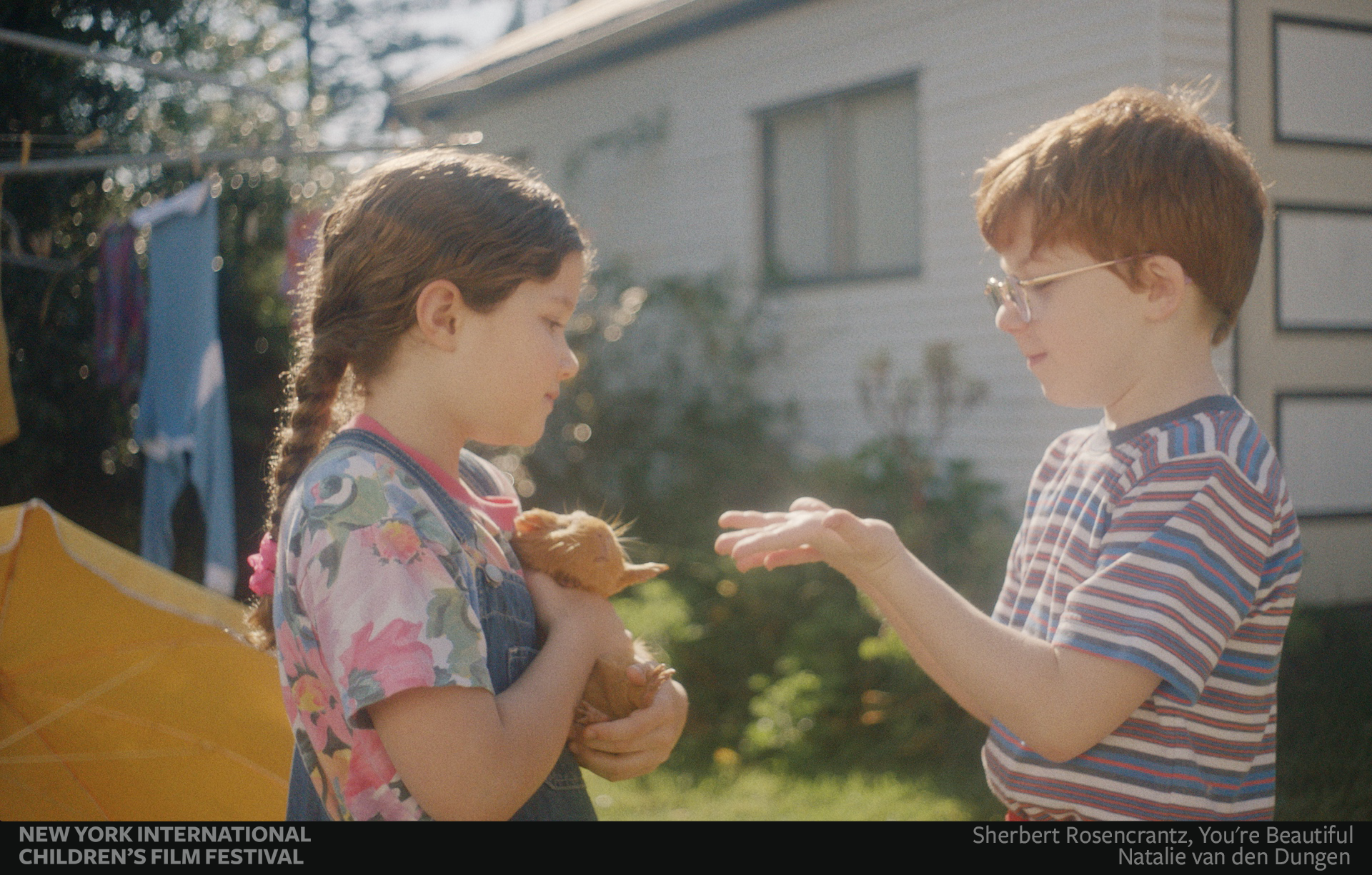 SHERBERT ROSENCRANTZ, YOU'RE BEAUTIFUL
Australia
Live Action, Natalie van den Dungen, 2017, 11 min
Ten-year-old Milly is quite content in the company of her carrot-colored guinea pig, Sherbert. She wonders why others can't understand that in this sweet sherbet-hued ode to the 1980s and finding your own path.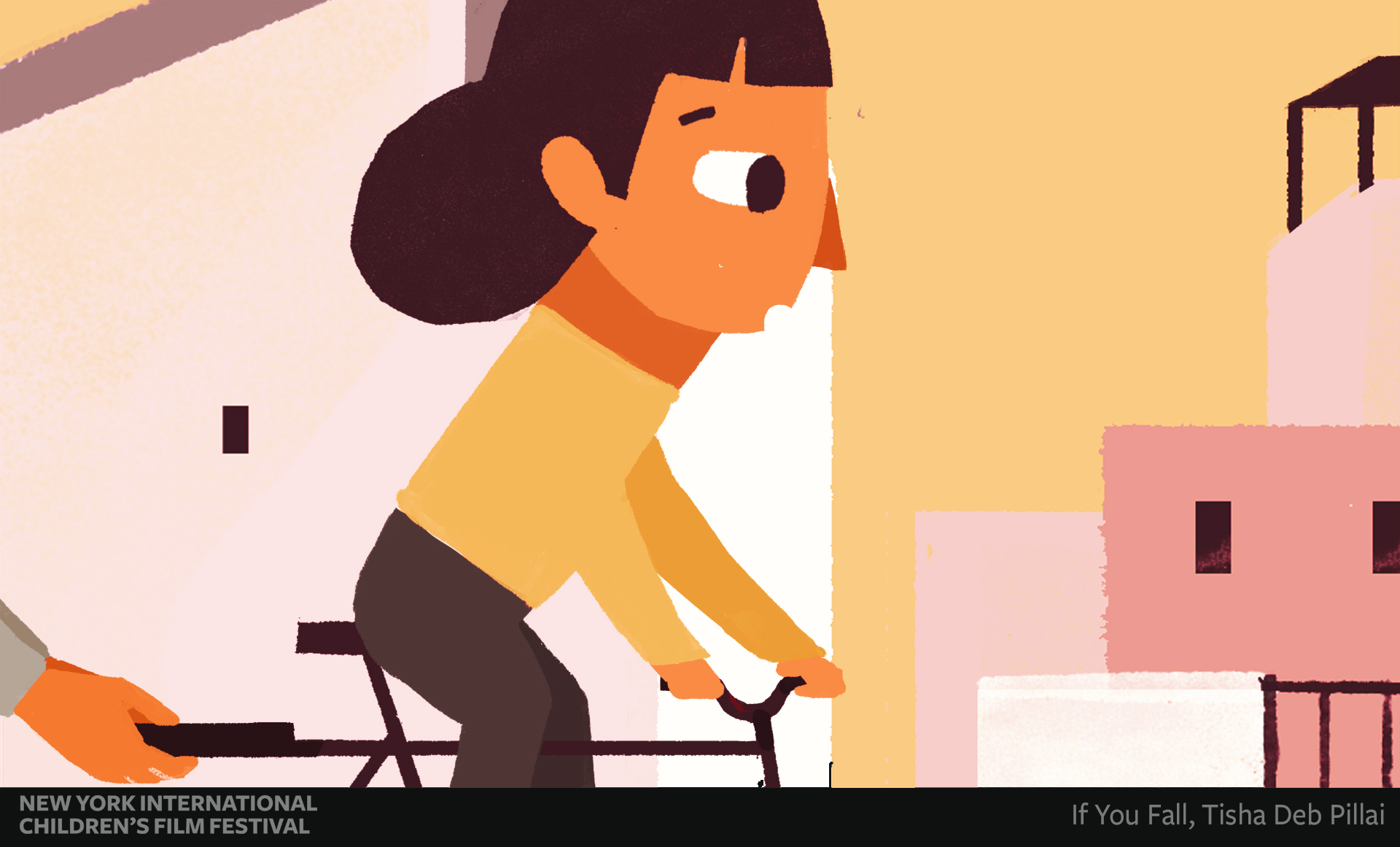 IF YOU FALL
Canada
Animation, Tisha Deb Pillai, 2017, 6 min
Eight-year-old Lila takes on the daunting task of learning how to cycle, while she and her beloved Baba must also balance Mom's work, his art, and everyone learning to grow and let go.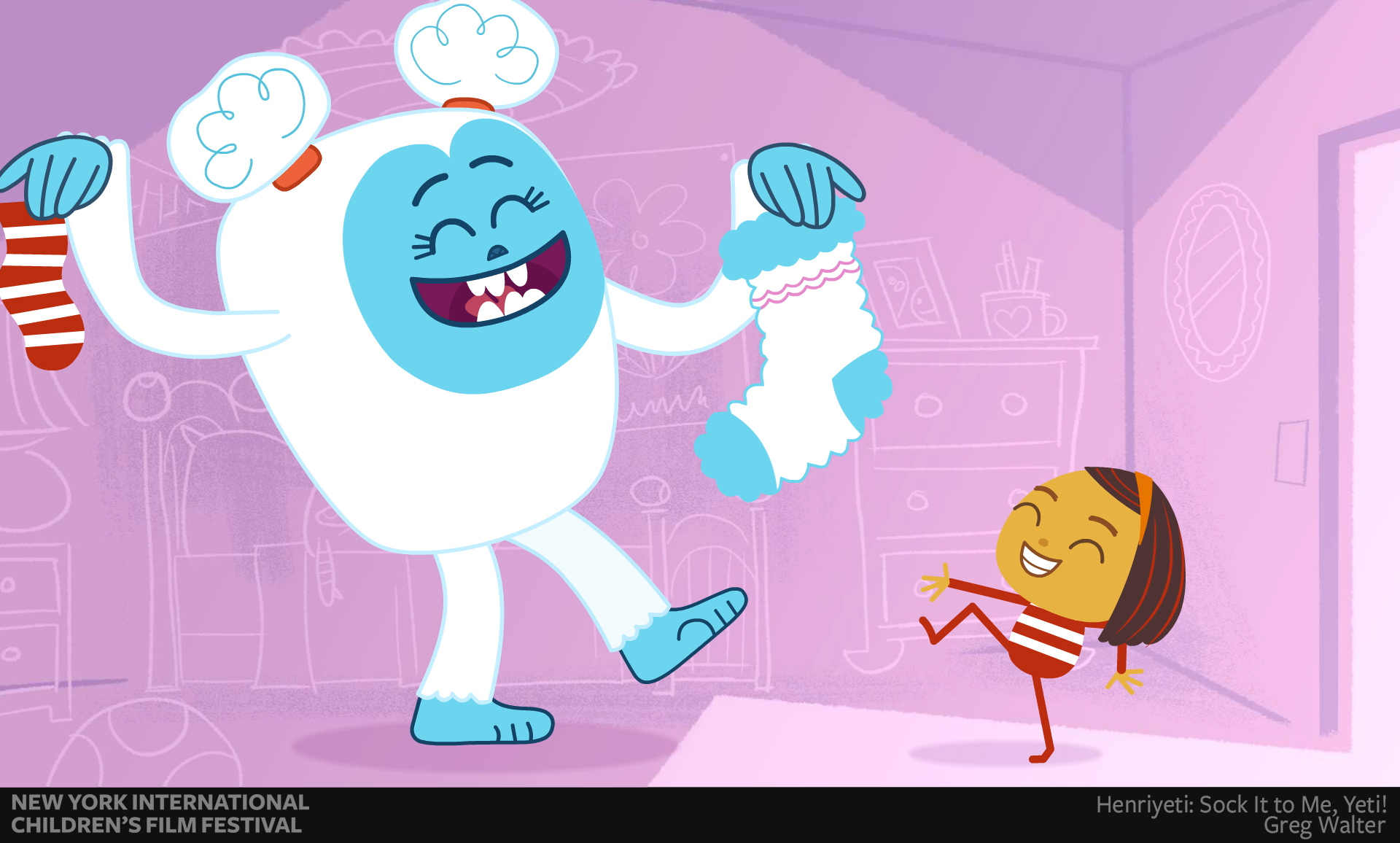 HENRIYETI: SOCK IT TO ME, YETI!
USA
Animation, Greg Walter, 2017, 2 min
Henriyeti—a little bit girl and a little bit Yeti—demonstrates that great matches go beyond appearances. It's just about teaming up and putting one fearless foot in front of the other.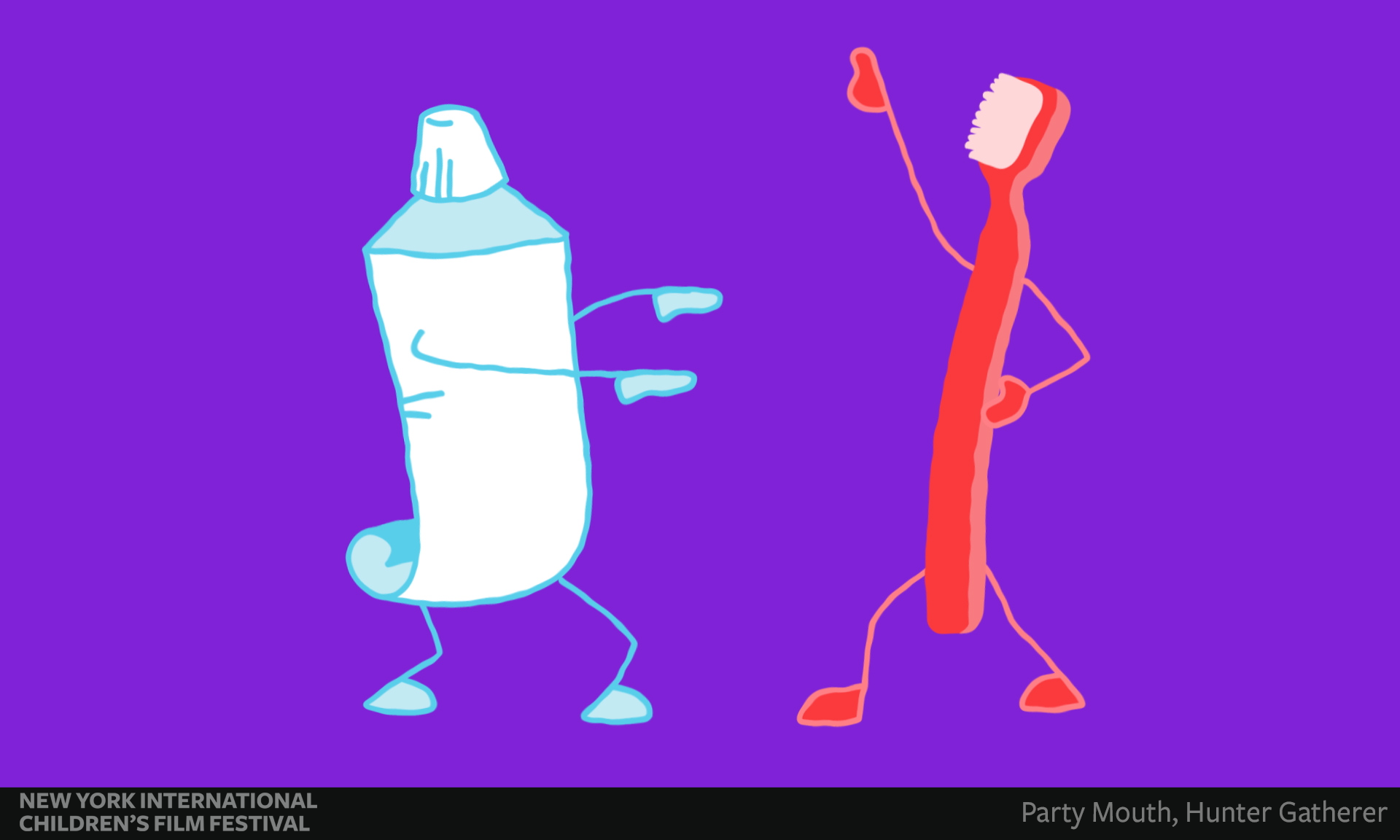 PARTY MOUTH
USA
Animation, Hunter Gatherer, 2017, 2 min
We guarantee this catchy dubstep tune will stay in your head while you take your grooming game to a whole other level!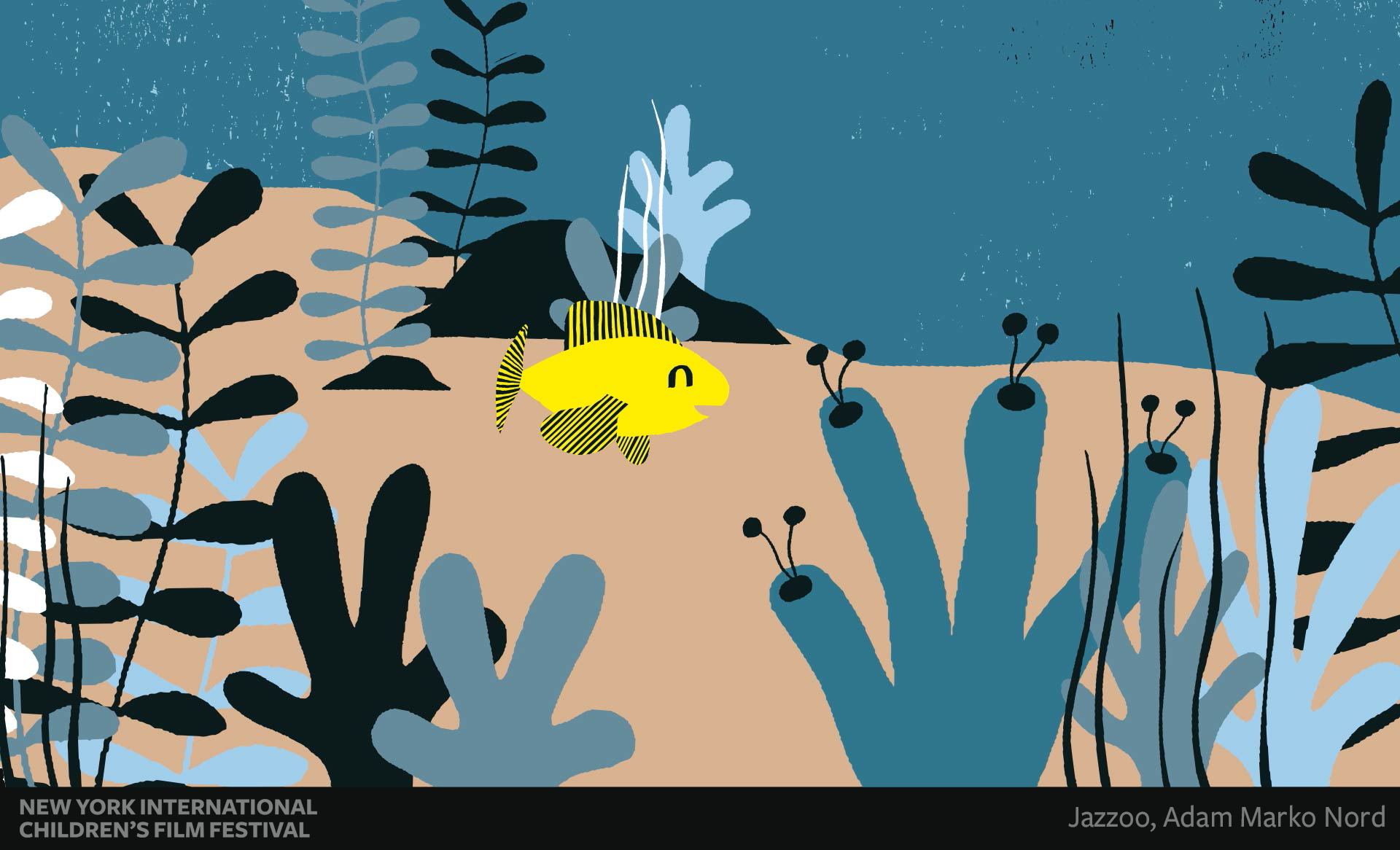 JAZZOO
Sweden
Animation, Adam Marko Nord, 2017, 9 min
Koalas, hippos, elephants, and fish find their own groove in this melodic menagerie of a film, set to jazz sounds from the award-winning Oddjob quintet.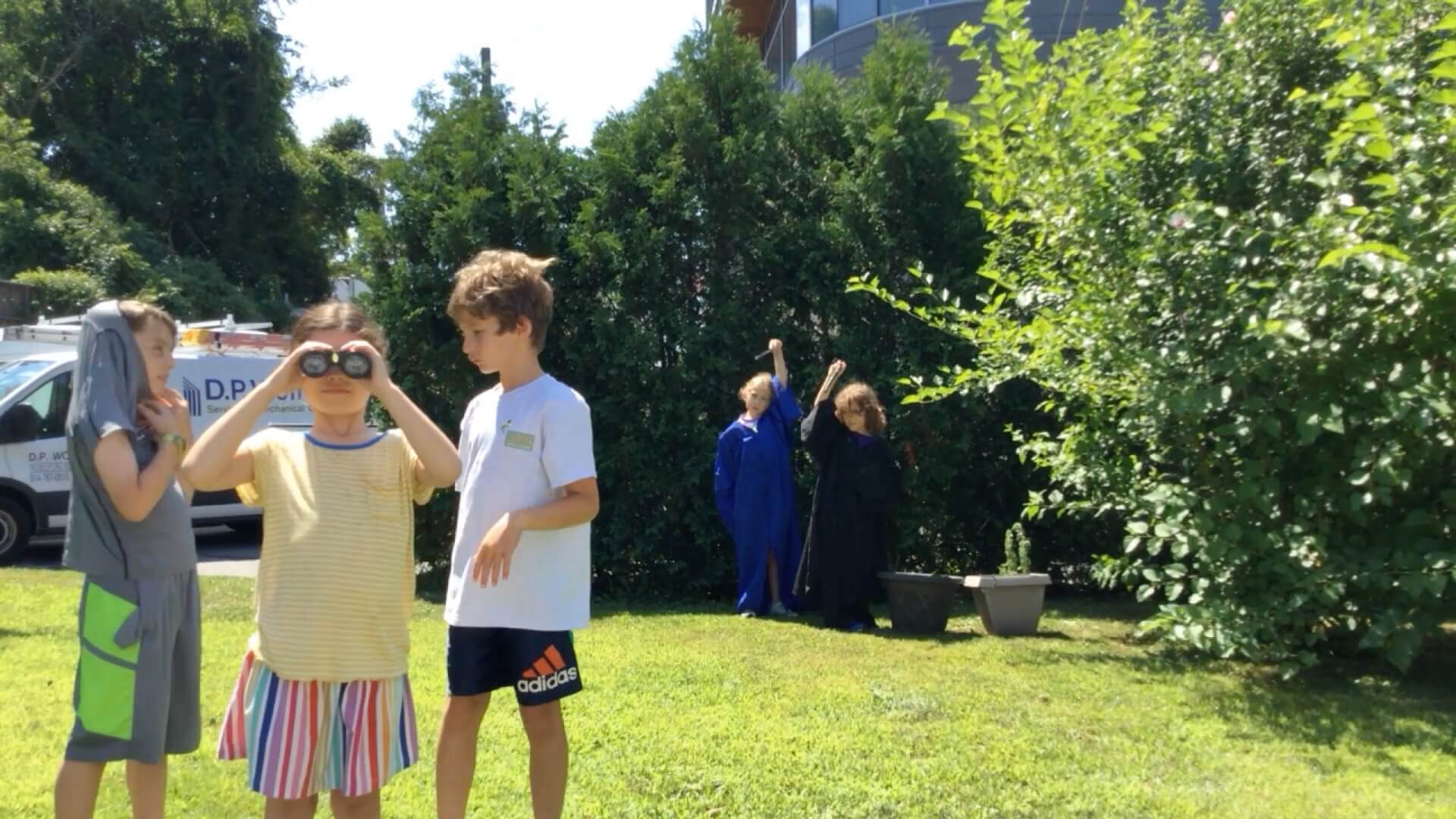 THE CRAZY BUBS
USA
Stop Motion Live Action
JBFC Kids, 2018, 2 min
Things start disappearing for three friends and they soon realize why. Wizards!