You can order a virtual screening of Mr. SOUL! for just $12, after which you'll have seven days to start the film. Once you've started, you can watch the film as many times as you'd like within the next 72 hours, all in an online screening room created just for patrons of the JBFC.
With each screening of Mr. SOUL! purchased during this period, you'll provide much-needed support to both the JBFC and Shoes In The Bed Productions—who will evenly split the revenue—as we work together to continue bringing our audience exciting new and repertory releases.

Any questions? Check out our Virtual Screening Room FAQ.
About Mr. SOUL!:
2018. 99 m. Melissa Haizlip. Shoes In The Bed Productions. US. English. NR.
Before Oprah, before Arsenio, there was Mr. SOUL! Ellis Haizlip ensures the Revolution will be televised with SOUL!, America's first "Black Tonight Show." From 1968 to 1973, the public-television variety show SOUL!, guided by the enigmatic, openly gay producer and host Ellis Haizlip, offered an unfiltered, uncompromising celebration of Black literature, poetry, music, and politics—voices that had few other options for national exposure, and, as a result, found the program an improbable place to call home. The series was among the first to provide expanded images of African Americans on television, shifting the gaze from inner-city poverty and violence to the vibrancy of the Black Arts Movement. With participants' recollections and a bevy of great archival clips, Mr. SOUL! captures a critical moment in culture whose impact continues to resonate and "is an enthralling testament to a show that was so far ahead of its time it now looks like a bulletin (Variety)."
Each virtual screening will also include a pre-recorded Q&A with filmmaker Melissa Haizlip and JBFC Board Chairman Emeritus Hugh Price from Sept. 24, 2020.
Want more SOUL? Visit the JBFC's YouTube Channel for a video playlist compiled by JBFC Programmer Saidah Russell, featuring extended footage of performances and interviews including the full conversation between Nikki Giovanni and James Baldwin, an electric musical performance from The Dells, and full episodes of SOUL! contemporaries Black Journal and Like It Is. Watch this special Mr. SOUL! video playlist HERE.
Mr. SOUL! is a part of REMIX: The Black Experience in Film, Media, and Art, which is presented with generous support from the National Endowment for the Arts.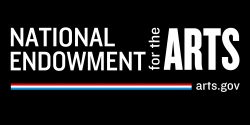 To take advantage of this screening option, you will follow this link to Eventive. You will first need to register on this site with your own personal login details (you will not have access through your existing JBFC account). It's very easy! You will enter your name and email address and set a password. Signing up is totally free.
This film can be viewed on any computer, laptop, iPad, Chromebook, or other mobile device.
IMPORTANT: The only way to watch this film on a television is to mirror or cast from one of the above devices to your television or connect your laptop/device directly to an input on your television via HDMI or VGA cables.
For any questions regarding streaming connection or payment issues, you will need to visit Eventive's help page.
Please feel free to reach out to JBFC support for non-streaming questions at support@burnsfilmcenter.org.
Please note that we are unable to offer member prices.