In-Person Summer Teacher Professional Development Workshops
REGISTRATION IS CLOSED
This summer, the JBFC is proud to announce the return of in-person Professional Development Workshops for teachers.
Inspired by our ongoing work with teachers in the classroom, the JBFC offers professional development opportunities for educators to engage with our team for skill-building, resources, and ideas on integrating media literacy into the classroom. Our goal is for teachers to walk away from these professional development experiences feeling empowered and excited to bring media viewing and doing to their students.
Participants can choose from three unique summer workshops all held onsite at our Media Arts Lab in Pleasantville, NY. Each experience includes an engaging hands-on activity and time dedicated for teachers to brainstorm in-class usage. You are welcome to register for one, two, or all three workshops. A discount will be applied if you register for more than one workshop.
Registration Closes August 19
Capacity per Workshop: 15
Dates: 8/24, 8/25, and 8/26
All participants in our In-Person Summer Teacher Professional Development Workshops are required to be fully vaccinated against COVID-19. After registering, proof of a participant's full vaccination for COVID-19 must be provided before attending an in-person professional development session. Please email a copy of vaccination card to registrar@burnsfilmcenter.org or fax to 914.773.0762.
General Information for Professional Development Workshops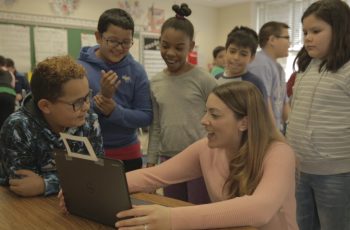 How to Create Meaningful Discussions Around Film in the Classroom
REGISTRATION IS CLOSED

August 24, 2022 | 9am-1pm | $200
This workshop highlights the JBFC's tried and true method for crafting evocative questions and leading substantive discussions around film in educational settings. We believe film is a powerful way for students to build empathy with people, places, and cultures unfamiliar to them. This experience hones observational and critical thinking skills around media while demonstrating how film is a medium that demands re-examination and reflection.

Workshop Overview:
Warm-up with an exercise centered on breaking down an image; a fundamental entry point when learning to read media.
Watch and analyze two short films from the JBFC's Short Film Library.
Learn the JBFC's method of leading discussions and crafting questions around film.
Engage in breakout sessions with fellow educators and craft your own discussion questions.
Discover how the JBFC curates short films for the classroom.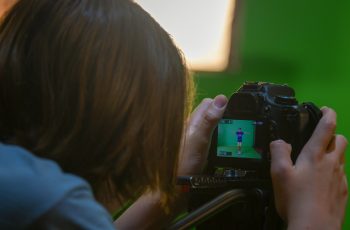 Filmmaking in the Classroom: A Look at the Production Process
REGISTRATION IS CLOSED

August 25, 2022 | 9am-1pm | $200
Filmmaking in the classroom can be intimidating, if not downright overwhelming (we've all been there). We'll take you step-by-step through the film production process. Learn how to control the scope of a project, successfully in a school setting, and manage video editing within a group. By exploring the most important parts of pre-production, production, and post-production, and engaging with custom-made resources, attendees will gain a nuanced and complete understanding of how to confidently lead students through the filmmaking process in the classroom.

Workshop Overview:
Warm-up with exercises centered around each phase of film production.
Review filmmaking worksheets and tips used in group filmmaking projects.
Learn the JBFC's method of leading filmmaking in the classroom.
Engage in problem-solving breakout sessions with fellow educators.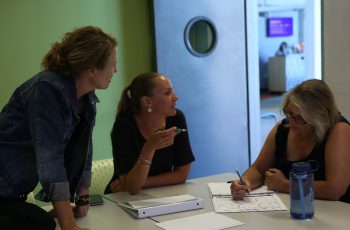 Creative Nonfiction Filmmaking in the Classroom

REGISTRATION IS CLOSED


August 26, 2022 | 9am-1pm | $200
Watching and making nonfiction films in the classroom can be challenging for students. In the past, students saw documentaries as complicated, dry, or even boring. Not anymore! Today's nonfiction filmmaking is brimming with creativity. With truth as its guiding hand, nonfiction is a powerful medium to make bold arguments while keeping creativity and ethics in mind throughout the process. During our workshop, we will dissect interesting and relevant examples of nonfiction films and explore the process of crafting responsible documentaries with students. We will aim to answer these key questions:
What is a documentary?
How do you find and craft stories in nonfiction?
What creative choices does a director make in order to infuse the truth with meaning and emotion?
How can we be ethical in our approach to making documentaries?