By Sarah Soliman, Marketing Associate
It's the time of year when "Best Of" lists abound―an exercise that's always tricky, especially in a discussion about film, because so many of the best films in any given year are crammed into the months of November and December. There never seems to be enough time to see everything and there are always more than 5, or 10, or even 20 movies whose praises you want to sing. Still, reading these Best Of lists is always one of my favorite things to do in December, and with a group of people who love movies as much as we do at the JBFC, we couldn't resist putting our favorites forward.
Enjoy these Top 5 of 2018 lists from a wide variety of JBFC Staff, plus Top 10 lists from Executive Director Edie Demas and Director of Programming Brian Ackerman.
Kathy Bonomi, Programmer
Shoplifters: Director Hirokazu Kore-eda masterfully explores the nuances of human relationships in this deceptively small story about a Japanese family, and its extensions, living by their wits on the margins of society.
First Reformed
Burning
Eighth Grade
Three Identical Strangers
 Ed Collins, Projectionist
First Reformed: A film I truly did not want to end. Ethan Hawke's Ernst Toller is one of the most fascinating protagonists in recent memory.
Minding the Gap
Mission: Impossible – Fallout
Hereditary
Shirkers
 Adrienne Frank, Education Outreach Coordinator
The Rider: This quiet and empathetic film is deeply personal but also examines a much larger world as it sets one person's intimate story against the backdrops of masculinity, personal identity, and the mythology of the cowboy.
First Reformed
Leave No Trace
We the Animals
Won't You Be My Neighbor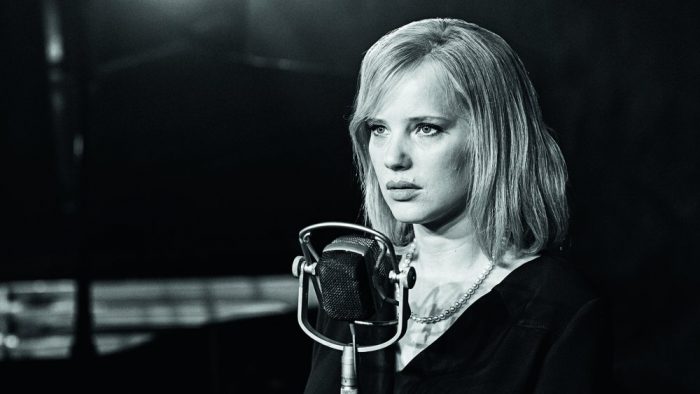 Karen Sloe Goodman, Film Curator
Cold War: Filmmaker Pawlikowski melds the personal and the political with unusual deftness and nuance. His storytelling and visual style are spare and perfectly essential. Silence is as powerful as the brilliant music throughout the film, which is used thoughtfully and purposefully to drive or identify the narrative in a way that few filmmakers have ever done so well.
Shoplifters
Can You Ever Forgive Me?
Happy as Lazzaro
BlacKkKlansman
Paige Grand Pré, Marketing Associate
(tie) First Reformed/Sorry to Bother You: Picking between First Reformed and Sorry to Bother You was an impossible choice since they couldn't be more different, so I'm cheating and calling it a tie. Though a longtime fan of Paul Schrader, First Reformed only strengthened my love for his willingness to make audiences sit with something—an image, a thought, an abstract concept—far longer than the average film, because I so value a filmmaker's efforts to put us outside our comfort zones. Meanwhile, Sorry to Bother You is one of the most original films I've seen in years. Boots Riley's writing, directing, and playful use of surrealism to offer up a deeply scathing critique of capitalism sets this film apart as a true work of art, one that manages to straddle the worlds of both social commentary and uproarious comedy effortlessly.
The Favourite
Minding the Gap
Free Solo
Andrew Jupin, Senior Programmer
Shoplifters: Master director Hirokazu Kore-eda has yet to make a bad film and Shoplifters will not break that streak—you won't see a more touching, humanist story on screen this year.
Roma
At Eternity's Gate
Paddington 2
The Favourite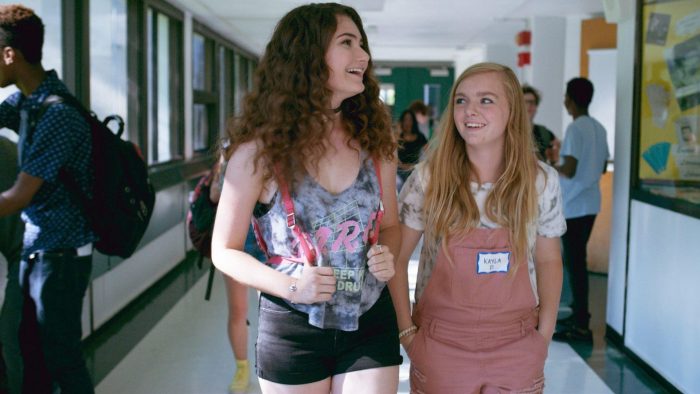 Emily Keating, Director of Education
Eighth Grade: I love a film that takes me to another world, but a film like Eighth Grade that shows me my world in such vivid texture and emotional truth is truly remarkable.
BlacKkKlansman
Leave No Trace
Free Solo
First Reformed
Nicole Klein, Special Events Coordinator
The Favourite: The Favourite is a rip-roaring good time. It's grotesque, garish, filthy, darkly funny—everything you could hope for in a period drama. It tears open wounds of power and ego, and feverishly rubs dirt in them. Queen Olivia Colman reigns.
Happy as Lazzaro
Shoplifters
First Reformed
Sorry to Bother You
Alex Kononenko, Membership Assistant
Ready Player One: Ready Player One is my favorite movie of the year. I watched it at the JBFC in 3D and never felt so immersed in something before. Most movies don't do video games justice and this one hit all the right points for me. Video games have been a huge part of my life and this movie was amazing—especially with all the cheese and corniness.
Avengers: Infinity War
Incredibles 2
BlacKkKlansman
Green Book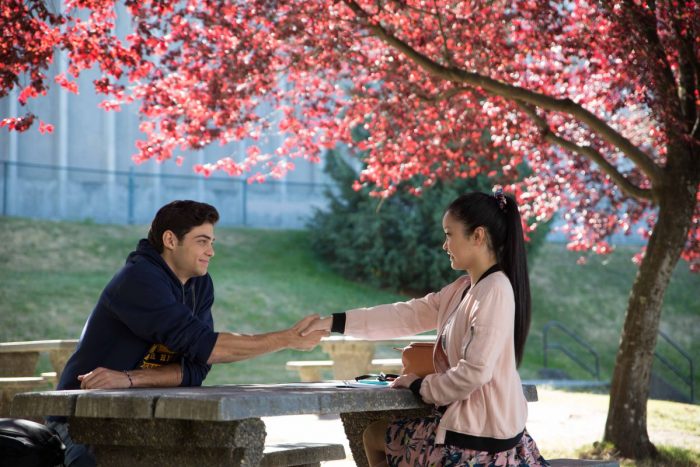 Erica Mercer, Designer
To All the Boys I've Loved Before: I'm almost embarrassed to admit it, but To All the Boys I've Loved Before quickly became my favorite movie/obsession of the year. Between the brightly colored on-screen hues, the pop-indie playlist, and the on-screen chemistry between main characters Lara Jean and Peter, this movie was a fun, feel-good watch that I indulged in over and over.
Hereditary
Halloween
A Quiet Place
Won't You Be My Neighbor?
Emily Ohara, Senior Faculty, JBFC Kids Curator & Creative Producer
Minding the Gap: You go in thinking it's about skateboarding and leave having seen a delicate and complicated story about masculinity, abuse, and growing up. But it's my number one because of the film's insistence on including women's voices.
The Rider
The Favourite
Shoplifters
Eighth Grade
Saidah Russell, Programming Administrator
Minding the Gap: This year my favorite movies were challenging and bold; they took risks both in narrative and visual storytelling, and weren't afraid to push boundaries even when working from a well-worn template. All of these films surprised me and continue to surprise me as I think back on their merits months later. I wholeheartedly recommend them all.
Widows
Black Panther
If Beale Street Could Talk
Birds of Passage
Brandon Shenkman, Senior Faculty, Lab Courses Coordinator, Program & Curriculum Development
You Were Never Really Here: Beautiful and brutal, this waking nightmare follows one man on his journey to rescue an abducted child and reconcile his own violent nature.  Not for the faint of heart.
Widows
Mission: Impossible – Fallout
Game Night
Annihilation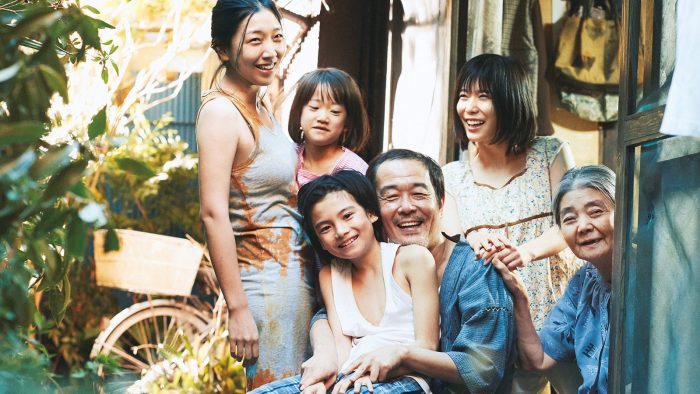 Sarah Soliman, Marketing Associate
Shoplifters: This ethically complex and deeply humanist film is equal parts heartwarming and heartbreaking. No other film this year hit me quite as hard, or lingered with me as long as Shoplifters.
Roma
Annihilation
Paddington 2
Burning
Mike Towndrow, Equipment Manager
Thunder Road: There hasn't been a film that has made me laugh, cry, and curl up into a ball of awkwardness more consistently than Thunder Road. The amount of heart that is in this special, unique film is miles beyond anything I've seen, felt, or experienced in quite a while.
Mid90s
Eighth Grade
Sorry To Bother You
Thoroughbreds
Denise Treco, Director of Communications and Marketing
Three Identical Strangers: This true life story of three brothers separated at birth is riveting from start to finish. The director weaves a story making you think you know where it is going―but you're wrong. The film was a complete surprise to me.
Shoplifters
Eighth Grade
Black Panther
The Favourite
Matt Ultan, Audience Services Associate
You Were Never Really Here: You Were Never Really Here is the most emotionally stirring film I've seen in a long time. A truly mesmerizing piece of visual storytelling, this film took me down a far deeper rabbit hole than I expected and reached parts of me that no other film has.
Bad Times at the El Royale
Incredibles 2
Mission: Impossible – Fallout
Eighth Grade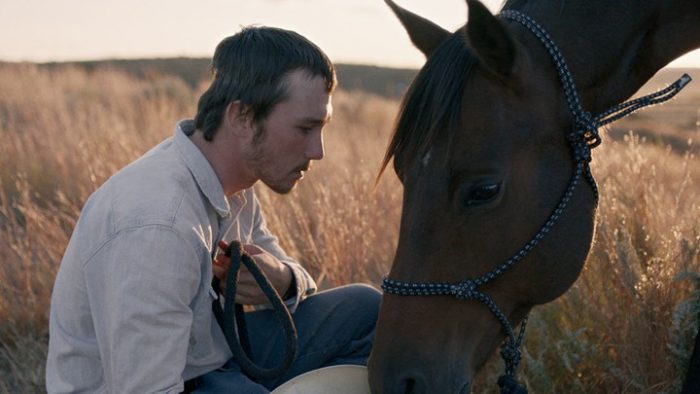 Brian Ackerman, Director of Programming
The Rider : I saw this only once, over a year ago, and I find that the spell it cast is still with me.  The more you learn about it, the more it seems impossible that a narrative so transcendent could ever have been fashioned from these non-professional actors, essentially playing themselves.
Shoplifters
At Eternity's Gate
Leave No Trace
Cold War
Minding the Gap
Sorry To Bother You
First Reformed
First Man
The Death of Stalin
 Edie Demas, JBFC Executive Director
Sorry to Bother You: Sorry to Bother You blew my mind in all the right ways. It is a story for this exact moment and a universal tale. On top of all that, Boots Riley is a singular filmmaker with a language and vision all his own that is as exhilarating as it is challenging.
Can You Ever Forgive Me?
Shoplifters
Eighth Grade
Green Book
Leave No Trace
RBG
If Beale Street Could Talk
Black Panther
Won't You Be My Neighbor?