By Creative Culture Fellow Maya Cueva
My identity as a mixed Latina and background in audio production shapes my vision as a storyteller. Originally from Berkeley, CA, I am thrilled to join this class of Creative Culture fellows as a Valentine & Clarke Emerging Artist Fellow. My passion for directing and producing documentaries started during my time at Ithaca College. In my senior year at Ithaca, I co-directed and produced a short documentary with former Creative Culture Fellow Leah Galant, called The Provider, which followed a traveling abortion provider in Texas, as she navigates restrictive access and threats to her safety.
The Provider went on to screen at several film festivals, including SXSW, Palm Springs International ShortFest, and won an Emmy at the College Television Awards hosted by The Television Academy Foundation.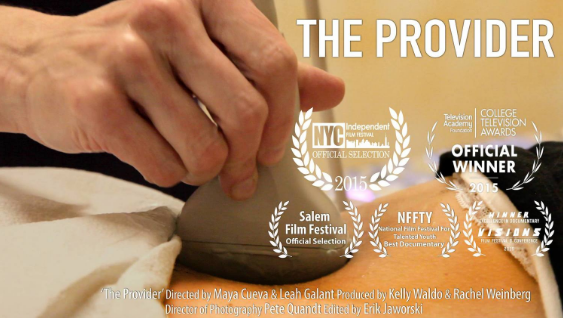 Although this short was successful, we knew that the story of abortion access in Texas was not over. For the past three years, we have been working on a feature documentary about the last remaining abortion clinic on the Texas/Mexico border and the  Latinx community surrounding it. In essence, the film is a microcosm of our current political climate, showcasing how access, immigration, status, race, sexuality, gender identity, and  religion, all intersect around the issue of reproductive healthcare. We are also illuminating the gray area around the abortion debate, and follow people who don't fit neatly on either side of the line.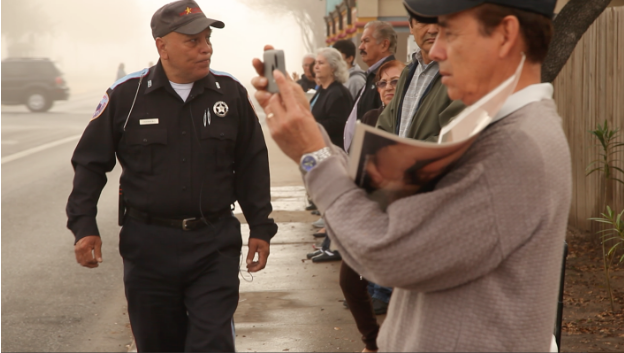 While working on this feature, I have also produced several features for radio on topics ranging from my own family's identity to high school cheerleaders who take a knee during the National Anthem. My background in audio production and audio storytelling definitely informs my work in documentary film. I first got my start in audio production when I was in high school at Youth Radio in Oakland, CA. It was there that I learned that in order to see and hear stories of communities that are often misrepresented or ignored, I would have to become a dedicated creative producer who made room for marginalized communities to be in charge of their own narrative.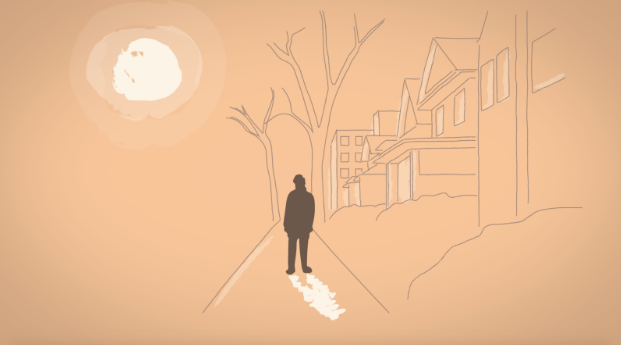 I am excited to be a part of the Creative Culture community, to produce a documentary that is very personal to me and see a project that I've always wanted to create become a reality. During my time with Creative Culture, I am working on a partly animated documentary about my dad's immigration story from Peru to the U.S. in the 60s and what it means to grow old as a Latino in the age of Trump.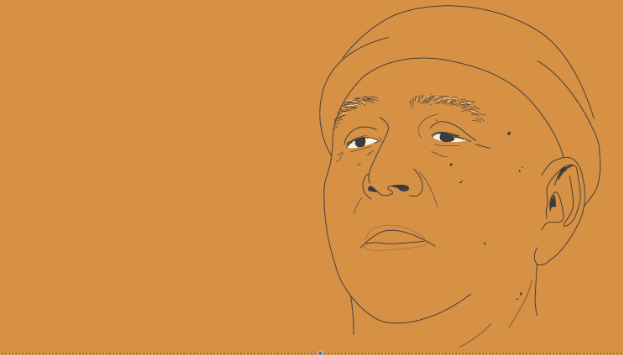 Through illustrated animations of my father's narration, I hope to bring his memories to life. I have been working with an amazing animator, Leah Nichols, who is using traditional stop motion and motion graphics to animate the film.
As an emerging documentary filmmaker, I find that what drives me to create is the idea that if we don't tell our own narratives, someone else will. I couldn't me more grateful to be a part of a young filmmaker community at the Jacob Burns Film Center that not only gives us the tools and support to tell our own stories, but also allows us to grow as filmmakers and fully hone in on our craft.
To check out more of Maya's work, click here.