Posted September 20, 2023
Artist-in-Residence: Noa Ben-Shalom
As a part of our ongoing interviews with Artists-in-Residence at the Jacob Burns Film Center, we recently caught up with Artist-in-Residence Noa Ben-Shalom and her director of photography Geert van Kesteren to talk about their current work.
1. How did this residency come about, and how did you learn about the Burns?
Our film Yung Yiddish,  It Could Always Be Worse, was selected to participate in the amazing Close-Up developing program that has collaborated with the Jacob Burns Film Center for a long time. We are grateful to have been the recipients of the Residency Award at Close Up Pitching Forum in June 2023. 
Thanks to the  award we ended up spending three amazing and inspiring weeks in Pleasantville at the Jacob Burns Film Center.
2. Can you tell us a bit about the film you are working on during your residency?
Our film is about a Yiddish cultural center, and its founder, Mendy Cahan. Mendy is a noble clumsy hero and a one-man show. 30 years ago, he took it upon himself to save thousands of Yiddish books from destruction and our film tells the story of a dying culture and the tragic-comic struggle of this Yiddish Don Quixote to save it. During our residency we are going over the footage and I am editing scenes together to put together a reel for potential funders. Any time we can spend with our film is a gift for us and for the film.
3. What are some of the most interesting things you've learned while working on your film?
Growing up in Israel, I was hardly exposed to Yiddish culture. I used to only associate it with ultra orthodox Jewish communities. During our work on the film I discovered this culture and witnessed what
author Bashevis Singer described in his Nobel prize speech: "One can find in the Yiddish tongue and in the Yiddish spirit expressions of pious joy, lust for life, longing for the Messiah, patience, and deep appreciation of human individuality. There is a quiet humor in Yiddish and a gratitude for every day of life, every crumb of success, and each encounter of love."
I found this in the Yung Yiddish book center and it has become another prism through which I understand my Jewish identity.
4. What do you want viewers to learn from your film?
The film is about a Yiddish cultural center, but more than that it is about the love of man, passion, friendship and a community. We all need a place that we can go to, and the Yiddish book center is an intergenerational celebration of counter-culture—a home for those who always feel they never fit in. I hope the film will remind all those who feel like they never fit in, that they too have a place.
5. Which filmmakers or artists do you most admire/draw inspiration from?
The list is long! Kirsten Johnson, Wes Anderson, Sergei Loznitsa, Patricio Guzman, the Coen Brothers, Chloe Zhao, and many more. I am also an avid follower of the podcast This American Lifewhich taught me a thing or two about storytelling. On a more personal note, the person who inspires me the most is my partner and the film's cinematographer, Geert van Kesteren. Geert has been a photojournalist and cinematographer for 30 years, his passion and dedication has, and is incredibly inspiring to me. Together we share our love for film and documentary film.
6. Is there anything else you'd like to add?
Thank you to everyone at the Jacob Burns for having us! We had the chance to meet members of the community, watch films inside the beautiful theaters, and we felt very welcomed and at home here. We hope to find the required funds to finish our film so we can return when the film is ready!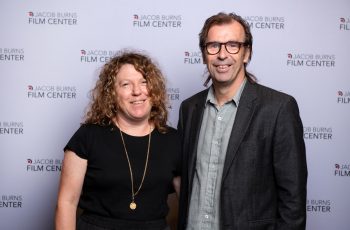 Artist-in-Residence Noa Ben-Shalom studied photography at Bezalel Art Academy (1997-2001) and documentary cinema at the International Documentary Cinema program at Tel-Aviv University (2019-2021 Deans list). Noa's monograph Hush Israel Palestine 2000-2014 was shortlisted for the prestigious book award of Aperture Foundation & Paris-Photo (2015). Following the publishing of the book, Noa moved into documentary cinema. She co-directed with Geert van Kesteren her first documentary film, God's Address (2018) which was commissioned by IKON/EO in the Netherlands and distributed by PBS. In 2022, Noa co-directed a short documentary film about the Tel-Aviv Museum Plaza, which was short-listed for the Israeli Academy Awards 2022. In addition, Noa owns a studio with her partner that offers production and editing services to foreign press and production companies. Noa has participated in the documentary hub of the New Fund for Film and Television and the prestigious program of the Close-Up initiative.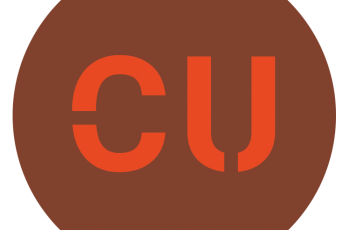 This residency is in partnership with Close Up–A Cinematic Initiative for Non-Fiction Filmmakers. Close Up is a training and development program for emerging documentary filmmakers from Southwest Asia and North Africa (SWANA). It was established in 2019 as an independent non-profit NGO in Brussels, Belgium by five individual partners. Since our initiation, Close Up has supported the development of 60+ feature-length documentary projects and worked with 90+ emerging documentary filmmakers from SWANA. Films that went through Close Up program have received prestigious international support and grants, including the Sundance Institute, Catapult Film Fund, Chicken & Egg Pictures, IDFA Bertha Fund, Hot Docs Cross Current, The Whickers Foundation, Berlinale World Cinema Fund, Doha Film Institute, and Arab Fund for Arts and Culture to name a few. Positioned at the intersection of arts, media, social change, and peace-building, Close Up is the only initiative of its kind in the SWANA region, creating a transformational experience for emerging filmmakers, coming from diverse ethnic, religious, cultural, and political backgrounds.