Order a virtual screening of Mandabi!
You can order a virtual screening of Mandabi for just $12, after which you'll have seven days to watch the film, all in an online screening room created just for patrons of the JBFC.
With each screening of Mandabi purchased during this period, you'll provide much-needed support to both the JBFC and Janus Films—who will evenly split the revenue—as we work together to continue bringing our audience exciting new and repertory releases.

Any questions? Check out our Virtual Screening Room FAQ.
About Mandabi:
1968. 91 m. Ousmane Sembène. Janus Films. Senegal. Wolof/French, with English subtitles. NR.
This second feature by Ousmane Sembène was the first movie ever made in the Wolof language—a major step toward the realization of the trailblazing Senegalese filmmaker's dream of creating a cinema by, about, and for Africans. After jobless Ibrahima Dieng receives a money order for 25,000 francs from a nephew who works in Paris, news of his windfall quickly spreads among his neighbors, who flock to him for loans even as he finds his attempts to cash the order stymied in a maze of bureaucracy, and new troubles rain down on his head. One of Sembène's most coruscatingly funny and indignant films, Mandabi—an adaptation of a novella by the director himself—is a bitterly ironic depiction of a society scarred by colonialism and plagued by corruption, greed, and poverty.
MANDABI – 4k Restoration Trailer from Janus Films on Vimeo.
This series is presented with generous support from: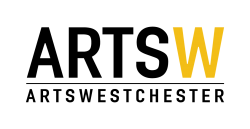 Order a virtual screening of Mandabi!
To take advantage of this screening option, you will follow this link to Eventive. You will first need to register on this site with your own personal login details (you will not have access through your existing JBFC account). It's very easy! You will enter your name and email address and set a password. Signing up is totally free.
This film can be viewed on a television (using Eventive's Apple TV app, or by mirroring a mobile device to your television set), a mobile device (iPhone, iPad, Android), and/or a computer (by clicking on the link in the confirmation email).
For any questions regarding streaming connection or payment issues, you will need to visit Eventive's help page.
Please feel free to reach out to JBFC support for non-streaming questions at support@burnsfilmcenter.org.
Please note that we are unable to offer member prices.