Order a virtual screening of Flowers of Shanghai!
You can order a virtual screening of Flowers of Shanghai for just $12, after which you'll have seven days to watch the film, all in an online screening room created just for patrons of the JBFC.
With each screening of Flowers of Shanghai purchased during this period, you'll provide much-needed support to both the JBFC and Janus Films—who will evenly split the revenue—as we work together to continue bringing our audience exciting new and repertory releases.

Any questions? Check out our Virtual Screening Room FAQ.
About Flowers of Shanghai:
1998. 113 m. Hou Hsiao-hsien. Janus Films. Taiwan. Shanghainese/Cantonese. NR.
An intoxicating, time-bending experience bathed in the golden glow of oil lamps and wreathed in an opium haze, Hou Hsiao-hsien's gorgeous period reverie traces the romantic intrigue, jealousies, and tensions swirling around a late 19th century Shanghai brothel, where the courtesans live confined to a gilded cage, ensconced in opulent splendor yet forced to work to buy back their freedom. Among the regular clients is the taciturn Master Wang (Tony Leung Chiu-wai), whose relationship with his longtime mistress (Michiko Hada) is roiled by a perceived act of betrayal. Composed in a procession of entrancing long takes, Flowers of Shanghai evokes a vanished world of decadence and cruelty, an insular universe where much of the dramatic action remains tantalizingly offscreen—even as its emotional fallout registers with quiet devastation.
FLOWERS OF SHANGHAI – 4k Restoration Trailer from Janus Films on Vimeo.
This series is presented with generous support from: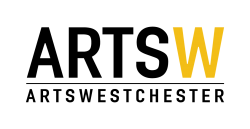 Order a virtual screening of Flowers of Shanghai!
To take advantage of this screening option, you will follow this link to Eventive. You will first need to register on this site with your own personal login details (you will not have access through your existing JBFC account). It's very easy! You will enter your name and email address and set a password. Signing up is totally free.
This film can be viewed on a television (using Eventive's Apple TV app, or by mirroring a mobile device to your television set), a mobile device (iPhone, iPad, Android), and/or a computer (by clicking on the link in the confirmation email).
For any questions regarding streaming connection or payment issues, you will need to visit Eventive's help page.
Please feel free to reach out to JBFC support for non-streaming questions at support@burnsfilmcenter.org.
Please note that we are unable to offer member prices.