Order a virtual screening of 76 Days!
You can order a virtual screening of 76 Days for just $12, after which you'll have seven days to watch the film, all in an online screening room created just for patrons of the JBFC.
With each screening of 76 Days purchased during this period, you'll provide much-needed support to both the JBFC and MTV Documentary Films/mTuckman Media—who will evenly split the revenue—as we work together to continue bringing our audience exciting new and repertory releases.

Any questions? Check out our Virtual Screening Room FAQ.
About 76 Days:
2020. 93 m. Hao Wu/Weixi Chen/Anonymous. MTV Documentary Films/mTuckman Medias. China/US. Mandarin with English subtitles. NR.
On January 23rd, 2020, China locked down Wuhan—a city of 11 million—to combat the emerging COVID-19 outbreak. Set deep inside the frontlines of the crisis, 76 Days tells indelible human stories at the center of this pandemic, from a woman begging in vain to bid a final farewell to her father and a grandpa with dementia searching for his way home, to a couple anxious to meet their newborn and a nurse determined to return personal items to families of the deceased. These raw and intimate stories not only bear witness to the death and rebirth of a city under a 76-day lockdown, but also pay tribute to the human resilience that persists in times of profound tragedy.
A pre-recorded Q&A with director Hao Wu will be available to watch for free for all ticket buyers beginning December 10.
76 Days screens as part of year-round JBFC series Global Watch: Crisis & Social Action.
This series is sponsored by:
Louis & Anne Abrons Foundation
Theodore & Renee Weiler Foundation
With generous support from:
National Endowment for the Arts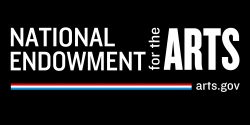 Order a virtual screening of 76 Days!
To take advantage of this screening option, you will follow this link to Eventive. You will first need to register on this site with your own personal login details (you will not have access through your existing JBFC account). It's very easy! You will enter your name and email address, and set a password. Signing up is totally free.
This film can be viewed on a television (using Eventive's Apple TV app or by mirroring a mobile device to your television set), a mobile device (iPhone, iPad, Android), and/or a computer (by clicking on the link in the confirmation email).
For any questions regarding streaming connection or payment issues, you will need to visit Eventive's help page.
Please feel free to reach out to JBFC support for non-streaming questions at support@burnsfilmcenter.org.
Please note that we are unable to offer member prices.