Wednesday, January 27 at 7:00 pm
We are thrilled to welcome Viggo Mortensen back to the JBFC for a Q&A discussing his screenwriting and directing debut, Falling, which he also stars in. The Q&A will be moderated by JBFC Board President Janet Maslin.
Falling is available to watch as a two week exclusive in the JBFC Virtual Screening Room. Stream the film starting January 22, and then join us for a discussion!
Join the conversation: Watch live via our YouTube Channel!
About the Film:
John (Viggo Mortensen) lives with his partner, Eric (Terry Chen), and their daughter, Mónica (Gabby Velis), in California, far from the traditional rural life he left behind years ago. John's father, Willis (Lance Henriksen), a headstrong man from a bygone era, lives alone on the isolated farm where John grew up. Willis is in the early stages of dementia, making running the farm on his own increasingly difficult, so John brings him to stay at his California home so that he and his sister Sarah (Laura Linney) might help him find a place near them to relocate to. Unfortunately, their best intentions ultimately run up against Willis' adamant refusal to change his way of life in the slightest.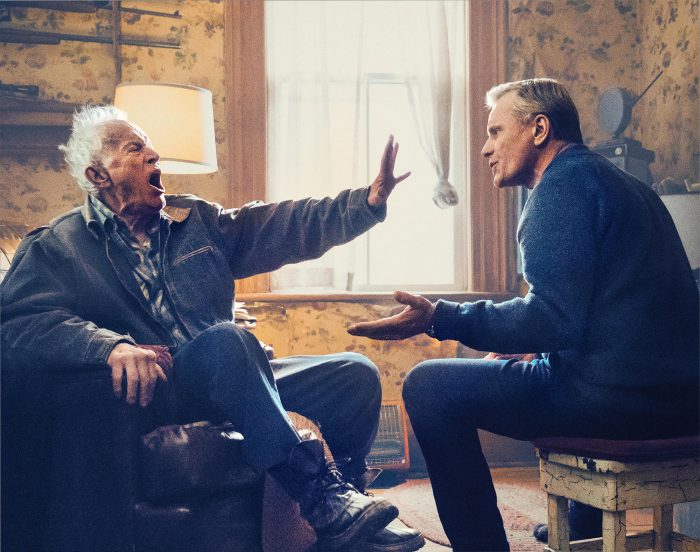 Viggo Mortensen is an Academy Award-nominated actor who has been wowing audiences for years in groundbreaking, iconic performances in films like Eastern Promises, The Road, Captain Fantastic, A Dangerous Method, the Lord of the Rings trilogy, and Green Book. Falling not only features another powerful performance, but also marks his screenwriting and directorial debuts.
Falling is available to watch in the JBFC Virtual Screening Room.