Jewish Film Festival 2023
May 17–25, 2023
Welcome to the 22nd annual Jewish Film Festival, returning to the spring! 
This year's selection includes three beloved films from past Jewish Film Festivals—A Fish in the Bathtub, Bombshell: The Hedy Lamarr Story, and iMordecai—along with seven new diverse, cinematic narratives and documentaries. And don't miss the superb Israeli TV series, The Conductor, which tells the story of the world-renowned musician and orchestra conductor Noah Gamliel, (Lior Ashkenazi, Karaoke) from Alon Zingman, the acclaimed director of Netflix's TV sensation Stisel.
We are thrilled to open this year's festival with the multi-award-winning, highly praised cinematic masterpiece SHTTL, a spellbinding, visually stunning film that captures the vibrant life of a Yiddish-speaking village 24 hours before the Nazi invasion of Soviet Ukraine. Three of the film's stars will join us on May 17 for a lively post-screening discussion.
Continuing to highlight extraordinary films from the US and around the globe, we showcase Let It Be Morning, from the director of The Band's Visit; the tour-de-force America from Ofir Raul Graizer (The Cakemaker); March 68, a timeless love story set in 1960s Warsaw; and Our Almost Completely True Story, a delightful romantic comedy about the trials and tribulations of love, dating, and romance past middle age, starring Mariette Hartley and Jerry Sroka.
In addition, we'll host two special screenings of the 2K restoration of Vittorio De Sica's beloved Oscar winner for Best Foreign film in 1972, The Garden of the Finzi-Continis
Greatly looking forward to seeing you there! 
Bruni Burres, festival curator
This series is sponsored by:
Roberta & Joseph Rosenblum
Elie Abemayor & Judy Shandling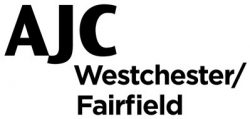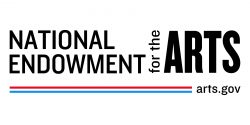 AJC Westchester/Fairfield receives generous support from the following donors which helps to make this sponsorship possible:
Sponsors
Anonymous
Stephne and Kerrin Behrend
Froma and Andrew Benerofe
Dorian Goldman and Marvin Israelow
Susan and Dr. Elliott Rose
Harriet and Leonard Schleifer
Elisabeth and Gary Schonfeld
Katja Goldman and Michael Sonnenfeldt
Patrons
Susan and Mark Alcott
Bet Torah
Gail A. Binderman
Paula Blumenfeld and Joseph Gantz
George Bruckman
Nina Freedman and Michael Rosenbaum
Debra and Jeffrey Geller
Ruth S. Greer
Lynn and Jules Kroll
Denise and David Levine
The Leroy Family
Amy and Frank Linde
Cheryl Brandes Pine and Lloyd Pine
Plaza Jewish Community Chapel, Inc.
Yvonne and Leslie Pollack Foundation, Inc.
Heidi and Richard Rieger
Judy and Steven Rieger
Evelyn and Brian Rosen
Beverly and Michael Rosenbaum
Linda and Dr. Norton Rosensweig
Joan Saslow
Deborah and Stephen Schwartz
Susan and Joel Schwartz
Janice and Ira Starr
With Support From