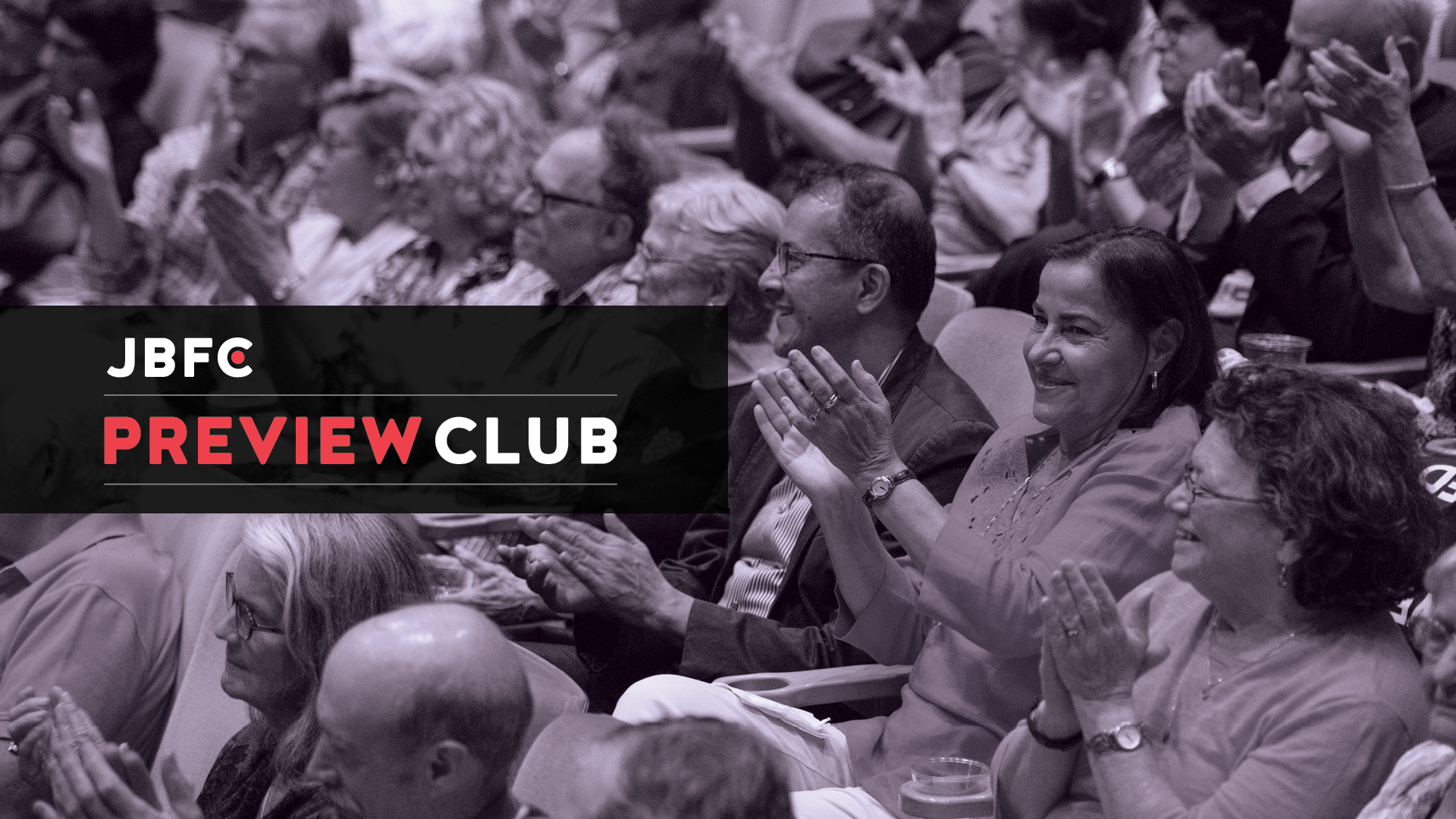 JBFC Film Club Subscriptions
Each evening of the JBFC Film Club begins at 7:30 pm with an introduction by the host, who announces the film selection at that time. The surprise element is one of the fun highlights of this preview club, giving viewers the opportunity to discover films they might ordinarily miss. The host also leads a lively post-film discussion, expanding the overall experience of the film and providing a chance for the audience to share, and learn a bit more about film. Recent selections have included Brooklyn, 45 Years, and The Lady in the Van.
The film club meets monthly beginning at 7:30 pm on a previously scheduled Monday or Tuesday (subscribers subscribe to a specific series of dates).
The club is available to Jacob Burns Film Center members by subscription only.
It is available as a 6-month series ($120 per person) or a 3-month series ($60 per person) in two seasons: Winter-Spring (Jan.-June) and Summer-Fall (July-Dec.)
Subscriptions are initially sold during an advance Priority Purchase period to JBFC members at the Film Buff level and up, every April and October.
Six-month subscriptions are offered as a Priority Purchase benefit to Film Sponsor, Film Enthusiast and Silver Screen Circle members of the film center.
Three-month subscriptions are offered as a Priority Purchase benefit to Film Buff members.
Any six-month subscriptions remaining at the end of the Priority Purchase period are offered to Film Buffs (in the order subscriptions were received).
Dates for the current Winter-Spring 2017 season:
Mondays, 7:30 pm: Jan. 9, Feb. 6, March 13, Apr. 3, May 8, June 12
Tuesdays, 7:30 pm: Jan. 10, Feb. 7, March 14, Apr. 4, May 9, June 13
The current Winter-Spring 2017 series is sold out. Standby tickets may be available the night of each film club date at the theater. For standby access, speak with a Theater Manager or film club representative.
---
If you have any questions, contact Tara Bongiorno at 914.773.7663, ext. 430.