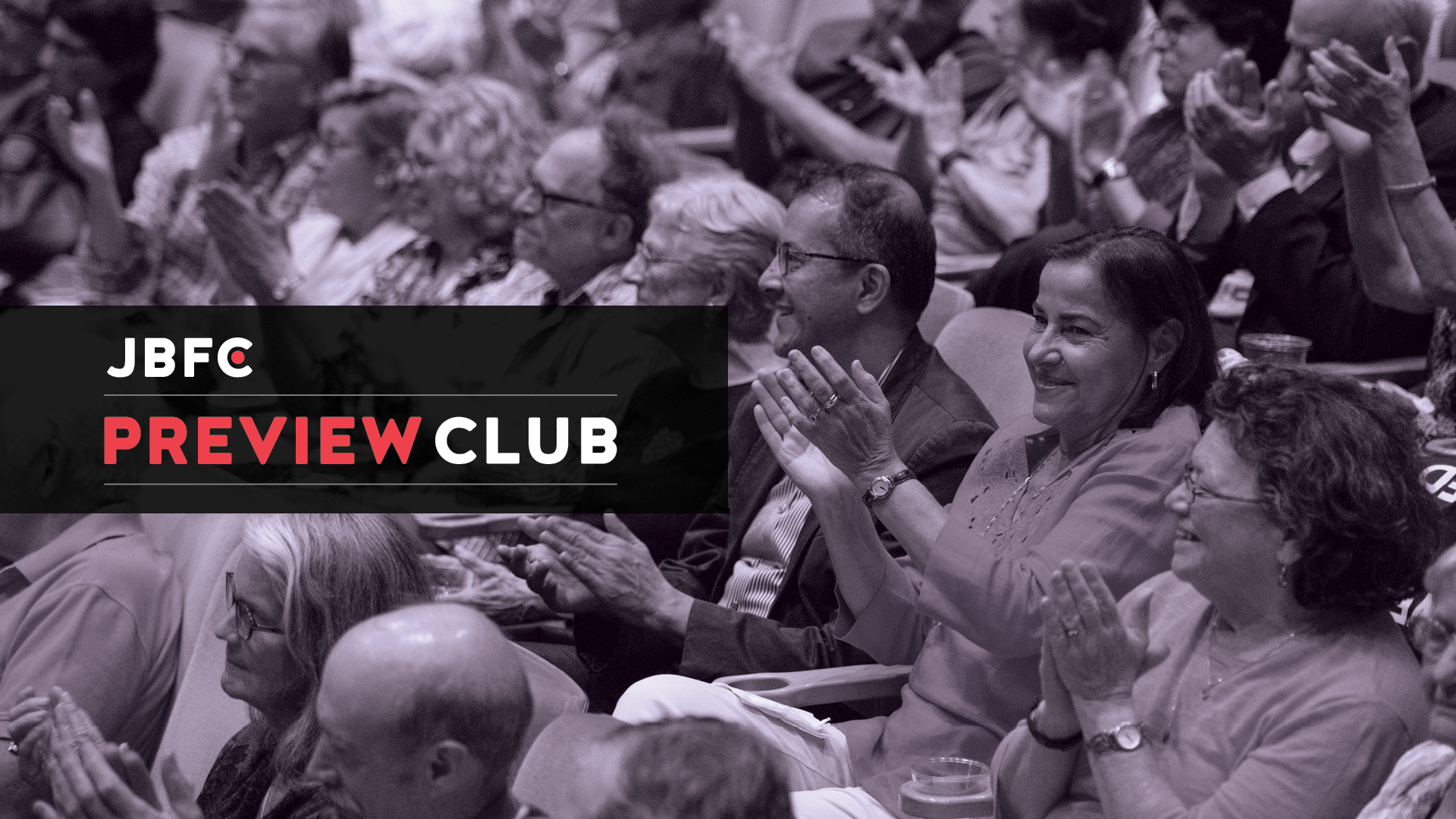 Under the current circumstances during the Covid pandemic, Preview Club has been temporarily paused. We hope to bring the club back in late 2021.
Subscribers get an exclusive first look at the most interesting new indies and foreign films, giving them a chance to spread their cinematic wings! Join host Karen Sloe Goodman as she brings with her over a decade's worth of work on JBFC series like the Westchester Jewish Film Festival, Sounds of Summer, and Focus on Nature.

Each evening of the JBFC Preview Club begins at 7:15 pm with an introduction by the host, who announces the film selection at that time. The element of surprise is one of Preview Club's fun highlights, giving viewers the opportunity to discover films they might ordinarily miss. The host also gives a brief wrap-up after the film.
The Preview Club meets monthly at 7:15 pm on a previously-scheduled Monday or Tuesday (subscribers subscribe to a specific series of dates).
The club is available to Jacob Burns Film Center members by subscription only.
It is available as a 6-month series ($120 per person) or a 3-month series ($60 per person) in two seasons: Jan.–June and July–Dec.
Subscriptions are initially sold during an advance Priority Purchase period to JBFC members at the Film Buff level and above, every May and November.
The six-month option is offered as a Priority Purchase benefit to Film Sponsor, Film Enthusiast and Silver Screen Circle members of the film center.
The three-month option is offered as a Priority Purchase benefit to Film Buff members.
Any six-month subscriptions remaining at the end of the Priority Purchase period are offered to Film Buff members on a first come, first served basis in the order subscriptions were received.
What Film Club Subscribers Are Saying:
Via survey responses, JBFC Film Club subscribers take part in an ongoing discussion. Current subscribers: Email us additional thoughts! Here are some recent comments:
"The film was thought-provoking and well acted. " (Luce)

"Loved the whimsy, Halla's cunning bravery, those Ukranian singers!!, Halla's joy when singing, her strong quietness. Loved it and love it more every time I think about it–which is often!. " (Woman at War)

"Always like being exposed to different kinds of films and this certainly was one I never would have gone to see on my own. " (Shoplifters)
Have other questions? Visit our FAQ.