What's the Story?
The Jacob Burns Film Center is thrilled to welcome back elementary classes to its Media Arts Lab for a newly reimagined take on its groundbreaking third grade education program. What's the Story? sees these young, eager students analyzing inspiring short films, creating detailed storyboards, and sharing back their wild, creative ideas with a supportive group of peers.  Plus, they'll have an absolute blast doing it!
The structure of this program allows classes to return to the Media Arts Lab for up to three visits, each with its own goals, activities, and unique short films.
What's the Story?
Location: The JBFC Media Arts Lab
Cost: $15 per student per visit (a total of 3 visits) or FREE for under-resourced schools
Time: 9:30 AM—11:30 AM
Capacity: 60 Students (Max)
Grade: 3rd
What's the Story?: Information for Schools
JBFC EDU What's the Story? One Sheet
REGISTER HERE FOR 2023—2024 SCHOOL YEAR!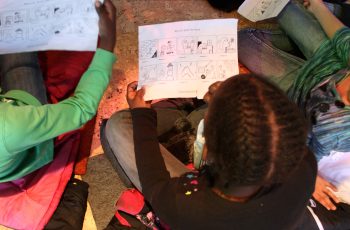 Visit 1
Visit 1 focuses on details, characters, and story sequence, and sees students analyzing two short films and storyboarding their own narratives in small groups. These stories are then celebrated and shared back with the entire class.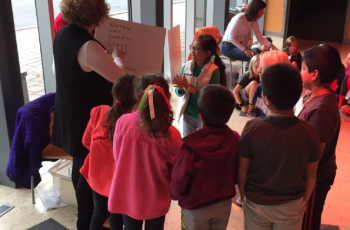 Visit 2
Visit 2 highlights the concept of mise en scène, or the idea that every detail in an image is important. Students view two new shorts, discuss them through the lens of mise en scène, and then become production designers as they create their very own detailed settings.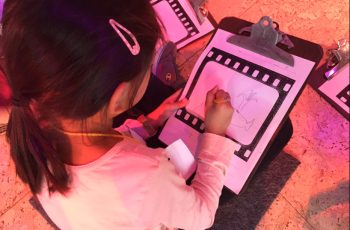 Visit 3
Visit 3 is all about real life and the idea that the most powerful stories come from within. The morning starts with two short documentary viewings, both featuring young protagonists, during which students will learn basic film language and shot types. Next, they'll choose a personal passion and create three storyboard images that could be included in a documentary about themselves. Finally, the visit winds down with a supportive group share.