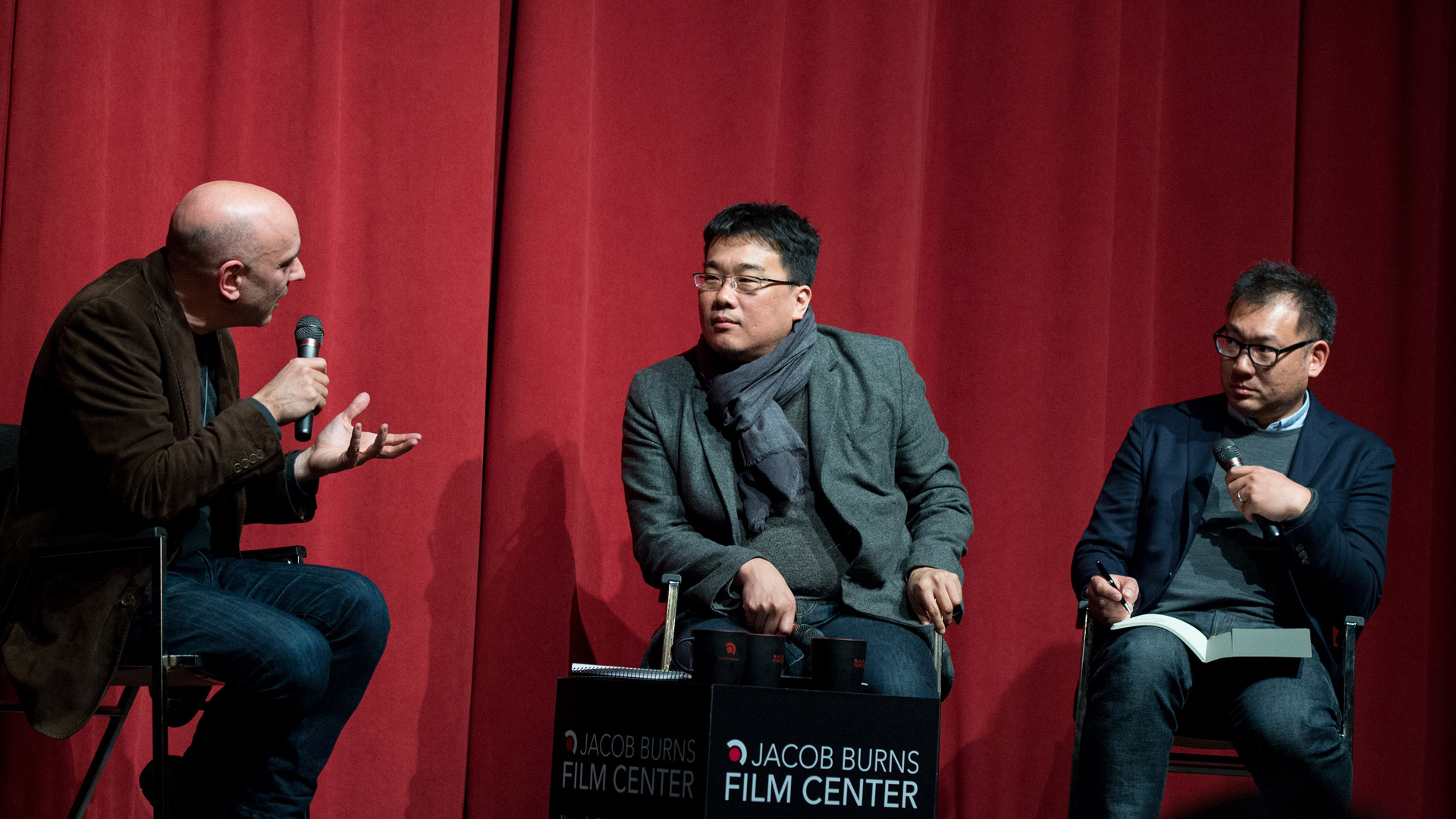 Creative Culture Alumni
A full list of past JBFC fellows and artists-in-residence.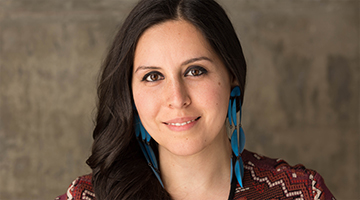 Sahar al-Sawaf
Spring 2018 Valentine & Clark Emerging Artist Fellow
Sahar al-Sawaf (MFA, CalArts) is an Iraqi filmmaker and visual artist and the Spring 2018 Valentine & Clark Emerging Artist Fellow. She was born in Saudi Arabia, grew up in Lebanon and Iraq, and escaped to California as a child days before the start of the Gulf War. She has traveled extensively in the Middle East with her sketchbook and camera in hand, chronicling the plight of refugees who have fled. Her works have screened at film festivals around the world. Sahar is thrilled to be developing an animated short film with the support of the JBFC and Creative Culture.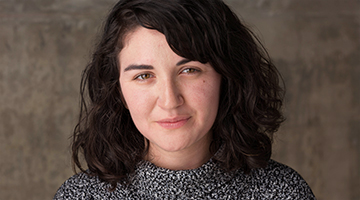 Maya Cueva
Spring 2018 Valentine & Clark Emerging Artist Fellow
Maya is a Fall 2018 Valentine & Clark Emerging Artist Fellow at the Jacob Burns Film Center. Originally from Berkeley, CA, she is a multimedia producer specializing in directing, producing, and audio recording. Maya was awarded an Emmy from the College Television Awards and her films have screened internationally and across the U.S. At the Jacob Burns Film Center, Maya will produce a documentary about undocumented activist Alejandra Pablos who is fighting for political asylum.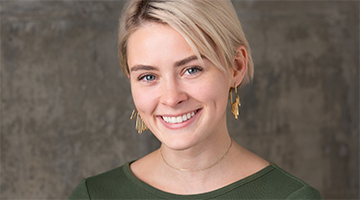 Moira Fett
Spring 2018 Sally Burns Shenkman Woman Filmmaker Fellow
Moira Fett is a New York filmmaker inspired by how challenging and unnatural environments push human nature to its boundaries. At Kenyon College, Moira directed a short documentary which asked death row inmates in Texas how they combat the psychological pressures of imminent execution. As a recipient of the Sally Shenkman Fellowship, Moira directed Two Birds, a short film which newly considers themes of isolation and identity through the lens of a surreal domestic prison.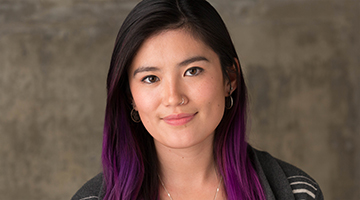 Jalena Keane-Lee
Spring 2018 Sally Burns Shenkman Woman Filmmaker Fellow
Jalena is a social justice filmmaker and the spring 2018 Sally Burns Shenkman Woman Filmmaker Fellow. Her work has addressed issues such as indigenous land rights, destigmatizing menstruation, the importance of campus activism, and the meaning of consent. Jalena co-founded Breaktide Productions, a production company run by women of color, which has produced national advocacy campaigns and original narrative and documentary films.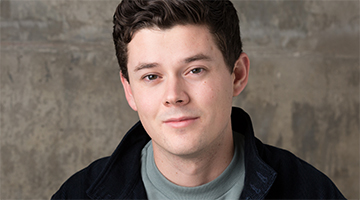 Matthew Puccini
Spring 2018 Silver Sun Diverse Voices Fellow
Matthew is a Brooklyn-based filmmaker. His short film Lavender was recently acquired for distribution by Fox Searchlight, premiered at the 2019 Sundance Film Festival, and screened at SXSW. His previous short film The Mess He Made premiered at SXSW in 2017, screened at over 30 festivals, and was a finalist for the Iris Prize. Matthew is a 2018 Sundance Ignite Fellow and a member of the New York Film Festival Artist Academy.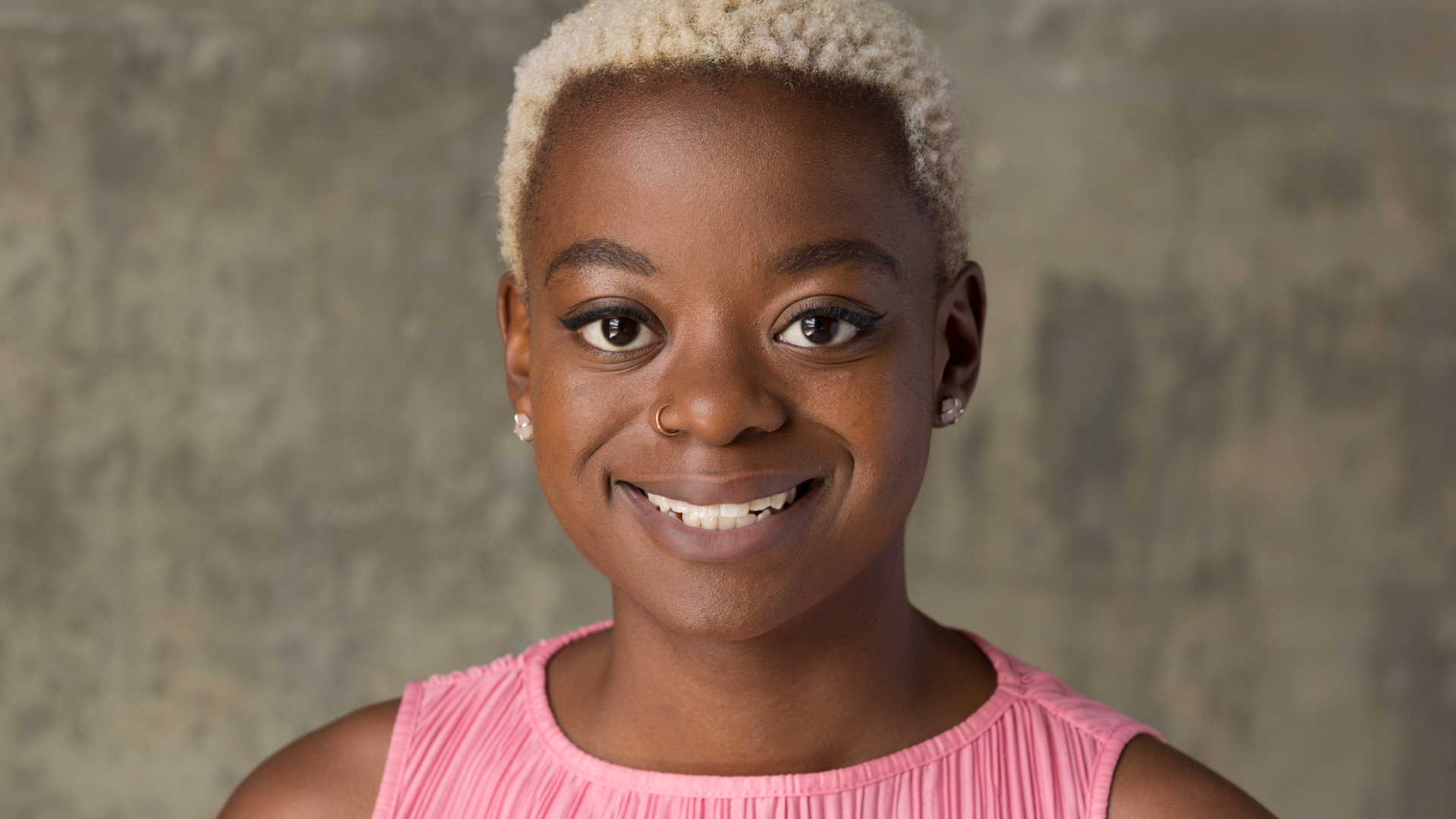 Crystal Kayiza
Fall 2017 Sally Burns Shenkman Woman Filmmaker Fellow
Crystal is a Brooklyn-based documentary filmmaker and the Fall 2017 Sally Burns Shenkman Woman Filmmaker Fellow. After graduating from Ithaca College in 2015 with a degree in Documentary Studies and Production, Crystal spent two years at the American Civil Liberties Union working on criminalization of poverty issues. She is passionate about nonfiction storytelling with a particular focus on narratives within the African Diaspora. While at the Jacob Burns Film Center, Crystal will produce a short documentary portrait of a rural community in North Carolina.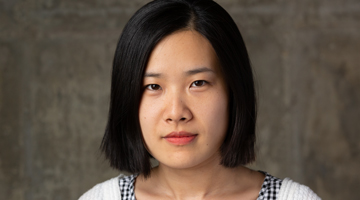 China: Siyi Chen
Womxn Filmmaker-in-Residence
Summer 2019
Siyi Chen is a documentary filmmaker from China. Born and raised in Zhejiang and educated in New York, she currently splits her time between these two places. Chen received a B.A. in World History and Chinese Literature (dual degree) from Peking University (Beijing) and a M.A. in News and Documentary from NYU. She has produced, shot, and edited dozens of short web docs that have appeared on Quartz, CNN, and PBS. Among her works, Chen documented a pioneering artificial intelligence experiment in a Chinese nursing home, covered the thriving new industry of paid cuddling in the US, and profiled an amateur roboticist from Hong Kong who spent $50,000 and three years building a extremely life-like robotic "Scarlett Johansson."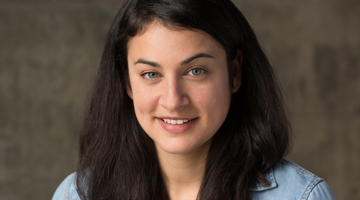 Israel: Aviva Zimmerman
Woman Filmmaker-in-Residence from Israel
Winter 2019
Originally from Calgary, Canada, Aviva trained as an actor and produced several political theatre projects before moving to Israel in 2011. Based in Tel Aviv, Aviva has collaborated with Israeli and Palestinian artists on several documentary and fiction projects. Her short film The Story of How it Endedpremiered at the Jerusalem International Film Festival and her satirical web-series Avi Does the Holy Land has garnered hundreds of thousands of views and was nominated for Best Documentary Web-Series at the NYC Webfest. She recently completed an MFA in Film at Tel Aviv University.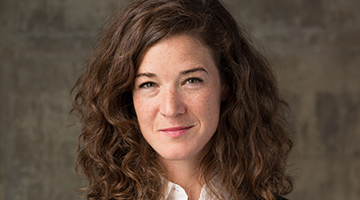 Israel: Bar Mayer
Woman Filmmaker-in-Residence from Israel
Winter 2019
Born in a small religious village in southern Israel, Bar left her ultra-orthodox community at 17 and went on to study art at the Städel Schule in Frankfurt, Germany and at the Art Academy (UDK) in Berlin. In 2012 she moved back to Israel where she graduated with a BFA in photography from The Bezalel Art Academy in Jerusalem. She has exhibited her photographic, video and installation work in Israel and abroad.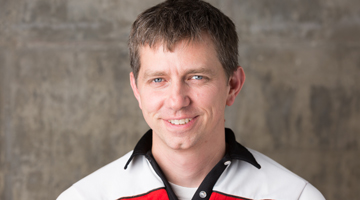 United States: Brad Barber
Artist-in-Residence
Fall 2018
Named to Variety's "10 Documakers to Watch" list in 2015, Brad Barber is an Emmy-nominated documentary filmmaker. His feature debut, Peace Officer, won the Grand Jury Prize and the Audience Award at the 2015 SXSW Film Festival and the David Carr "Truth in Nonfiction Filmmaking" Award at the Montclair Film Festival. Peace Officer went on to a nationwide theatrical release (including a screening at the Jacob Burns Film Center), before airing on PBS's acclaimed documentary series Independent Lens. Previously, Barber was nominated for an Emmy as an editor on the HBO documentary Resolved. Recently, Barber released his newest project, States of America, which examines identity and connection to place through the lens of one person in each of the 50 United States.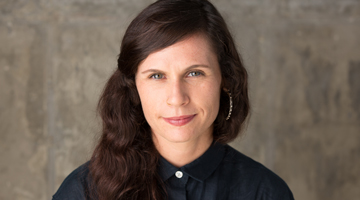 United States: Hannah Jayanti
Artist-in-Residence
Summer 2018
Hannah Jayanti is a documentary filmmaker. In her current work, she lives in a place for months, filming by herself and giving voice to the smaller stories that surround us but which we rarely celebrate. Recent support includes: New York State Council on the Arts, Tribeca New Media Fund, Jerome Foundation, Tribeca Film Institute & Points North Institute (Camden/TFI Retreat), True/False & Catapult Film (Rough Cut Retreat), Puffin Foundation, Mid Atlantic Arts Foundation. She's a 2018 NYSCA/NYFA Artist Fellow in Video/Film from The New York Foundation for the Arts. She's a member of Women Make Movies and Brown Girls Doc Mafia.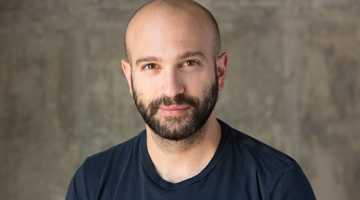 United States: Antonio Campos
Artist-in-Residence
Summer 2018
Antonio Campos is a writer, director, and producer. His most recent feature Christine, which stars Rebecca Hall and Michael C. Hall, premiered at the 2016 Sundance Film Festival. Campos' debut feature, Afterschool premiered at the 2008 Cannes Film Festival and was nominated for Best First Feature at the 2008 Film Independent Spirit Awards. That same year, Campos was nominated for Breakthrough Director at the Gotham Independent Film Awards. His producing credits include Martha Marcy May Marlene, James White, and Two Gates of Sleep.
Creative Culture receives generous support from: