By Marketing Associates Paige Grand Pré and Sarah Soliman
It's National Drink Wine Day, and it got us thinking about the films we like to curl up and have a glass of wine with. Pairing a great wine with its perfect match is always an enjoyable experience, so get ready for a cozy night in with a great film and something nice to drink, because we've come up with a list of wines to match a few of our favorite movies.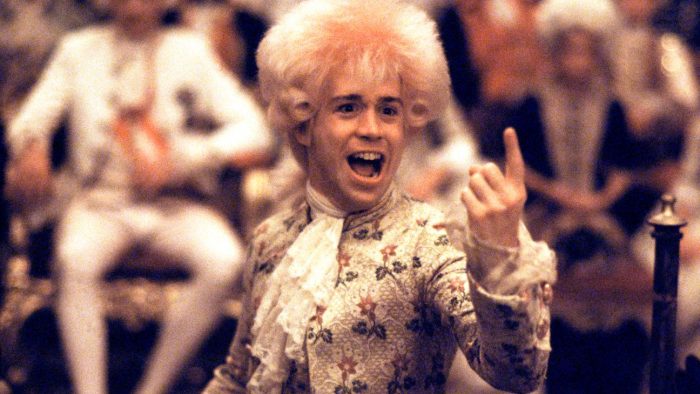 Amadeus (Milos Forman, 1984)
2016 Steinmassel Riesling, from Weingut Brundlmayer in Kamptal, Austria
Party like it's the 1780's with this ribald drama about the meteoric rise and even faster fall of classical composer Wolfgang Amadeus Mozart who, despite his lasting impact on music centuries later, only lived to the age of 35. Turn to a dry, Austrian Riesling to lighten the mood as the film darkens; if you're really trying to party like Wolfy, bring your snuffbox along to the party, too.
"This is incredibly juicy and mouthwatering, slowly showing ripe Mirabelle fruit framed by juicy, ripe lemon and tangerine notes. The body is dry, light and mouthwatering, while the whistle-clean finish reels you in with its juiciness." (Wine Enthusiast)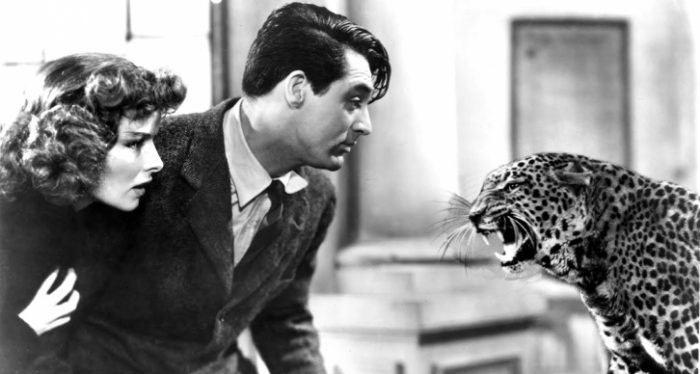 Bringing Up Baby (Howard Hawks, 1938)
Jonathan Edwards Petite Sirah (Connecticut)
If there's anything stars Cary Grant and Katherine Hepburn deserve, it's a bold red to go with the bold personalities of their characters in this, possibly the greatest screwball comedy of all time.
"Great intensity is to be found in this Petite Sirah. Inky dark with robust tannins this highly age-able wine is a truly rustic expression of Calistoga vineyards. Dark chocolate, raspberry and spicy nuances predominate on the bouquet and palate. A full earthy finish complemented by oak nuances." (Jonathan Edwards)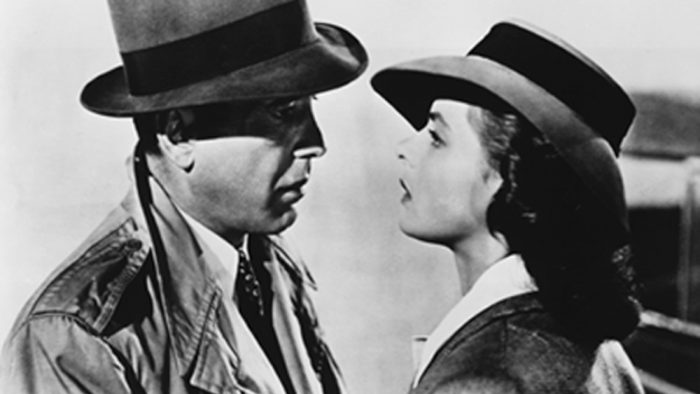 Casablanca (Michael Curtiz, 1942)
A French 75 cocktail made with Taittinger Brut La Francaise, from Taittinger in Champagne, France
Generally considered one of the greatest films of all time, Casablanca deserves something extra special. While the "French 75" cocktail had been around for years before the film's release, it surged in popularity after Yvonne's boyfriend is seen ordering the drink in a scene from the film. With its tart sweetness and light carbonation, a French 75 is the perfect champagne-based cocktail for a classy film like Casablanca; honor the film's "La Marseillaise"/"Viva la France!" sing-along by making it with a zesty yet traditional brut French champagne.
"Showing class and style, the nonvintage Taittinger Brut La Francaise Champagne offers stunning richness while exhibiting excellent overall balance….Active on the palate, with bright core fruits and zesty citrus and mineral flavors" (Wine.com)
Call Me By Your Name (Luca Guadagnino, 2017) 
Rosa dei Frati from Ca Dei Frati (Northern Italy)
The ultimate summer wine to go with the ultimate summer movie. We've chosen one that comes from Northern Italy, of course, and it's one that matches the sweetness and intensity of the relationship at the heart of Call Me By Your Name.  
"A high level Rosé with a great capacity to surprise with its simple authority. Fresh, delicate yet sharp at the same time, it is capable of being the centrepiece of the table. To the nose, there are clear hints of hawthorn flowers, green apple, white almond and wild cherry. In the mouth, it is tasty, fresh, savoury and able to stimulate the palate thanks to its sharp acidity and hints of small red fruit." (Ca Dei Frati)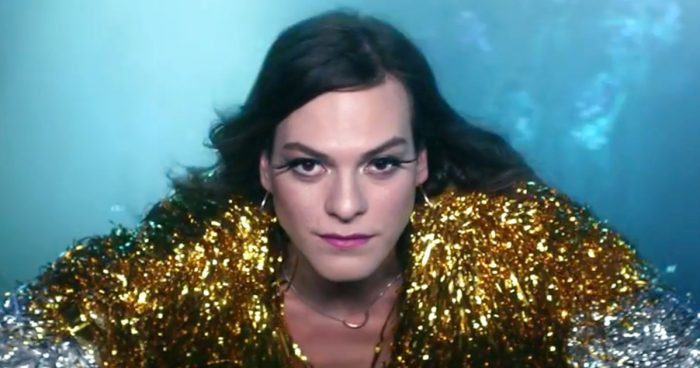 A Fantastic Woman (Sebastián Lelio, 2017)
2011 Emiliana Gê (40% Syrah, 30% Cabernet Sauvignon, 30% Carmenere) from Emiliana Organic Vineyards in Casablanca, Chile
 Made using "biodynamic," or organic cultivation methods, Emiliana's Gê wine is the perfect complement to this fine piece of Chilean art: Like A Fantastic Woman's protagonist Marina, the Gê doesn't put on airs. Pour yourself a glass and prepare for a gorgeous, complex, and often frustrating journey through the life of a woman merely trying to be her authentic self despite facing prejudice, bad luck, and false accusations at every turn.
"The top of the range is the 2011 Ge, a blend that changes every year… This was the very first certified biodynamic wine from South America in 2003. The 2011 is a ripe and concentrated wine, with notes of blackberries, cassis, dark plums, graphite and peat, a dense, full-bodied palate, with well-integrated oak, pungent flavors and a thick texture." (Wine Advocate)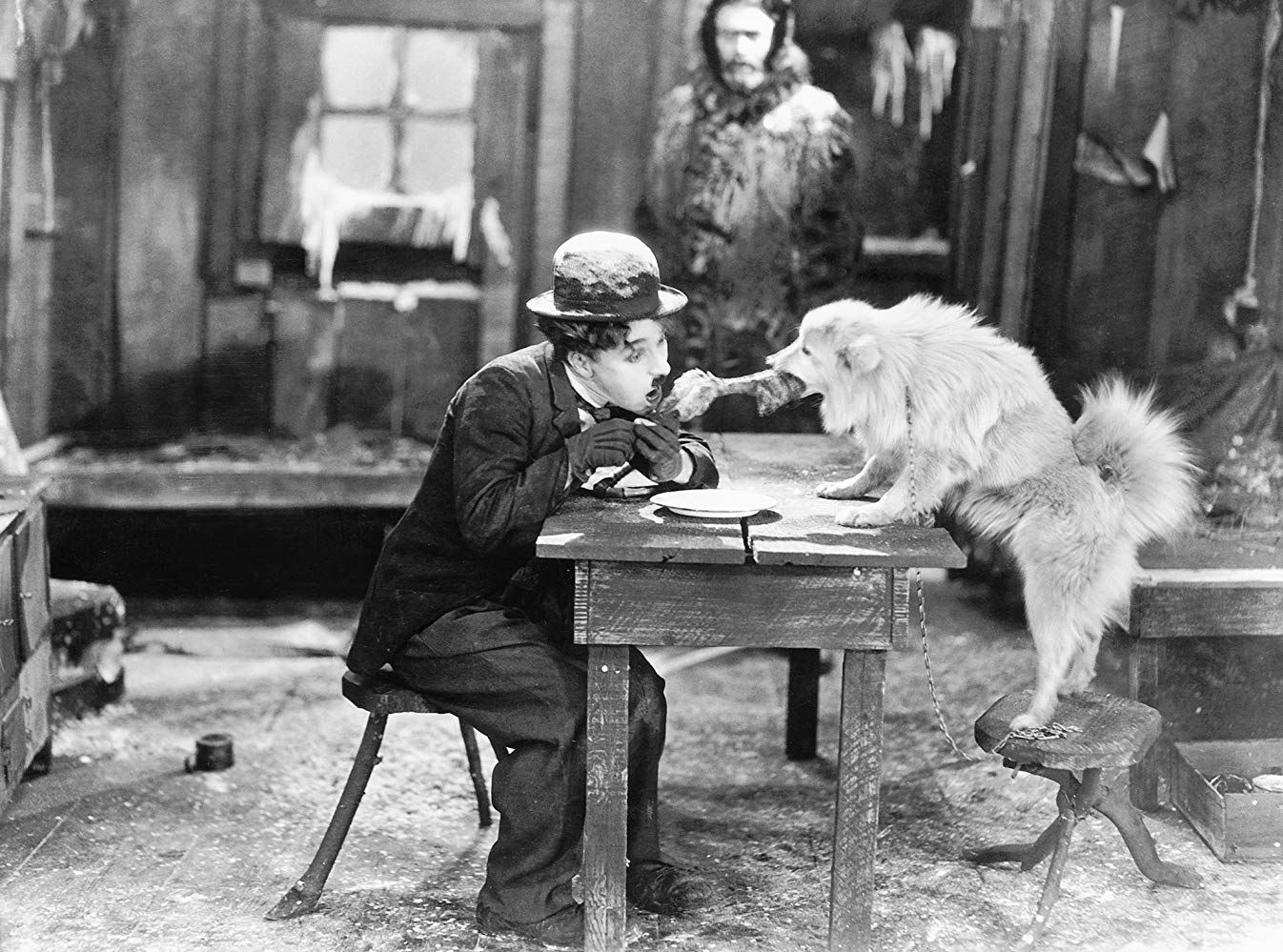 The Gold Rush (Charlie Chaplin, 1925)
Terra d'Oro Home Vineyard Zinfandel (Amador County)
Pair a wine that will warm you with this delightful, but decidedly winter chill-set silent classic.
"An especially ripe, concentrated aroma of dark fruit carries over beautifully on the palate, where the black cherry, clove and black currant jam flavors are delicious, and the balance feels just slightly sweet. This is a big, full-bodied but smooth-textured wine. The body is full, the texture broad and soothing, and the finish lingers warmly." (Wine Enthusiast)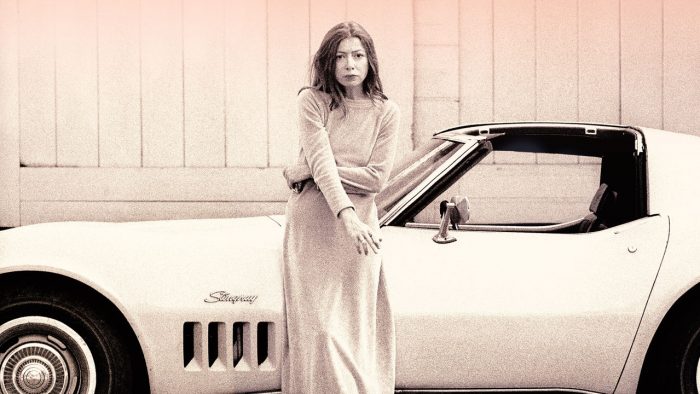 Joan Didion: The Center Will Not Hold (Griffin Dunne, 2017)
2017 Chardonnay, from Stags' Leap in Napa Valley, CA
As the New York Times put it so perfectly in 1979, "California belongs to Joan Didion," so raise a glass full of quintessentially Californian wine to this literary giant. While Joan spent most of her time in southern California, an oaky, buttery chardonnay from Napa Valley is the perfect fit for this beautifully comprehensive and poignant documentary portrait.
"The 2017 Chardonnay (aged eight months in 25% new oak) opens with fresh apples, Bosc pears and white grapefruit notes with wafts of honeysuckle and toasted almonds. Medium-bodied, the palate is vibrant, clean and wonderfully pure with loads of spiced apple nuances on the finish." (Wine Advocate)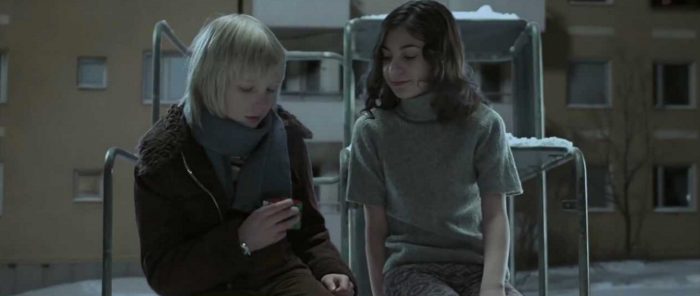 Let the Right One In (Tomas Alfredson, 2008)
Traditional Scandinavian Glögg, from Hetta Glögg in Kingston, NY
The first time I visited Scandinavia in winter, I was smitten with the tradition of walking around holiday markets, glögg in hand. Since Swedish winter brings with it incredibly short days and long, dark nights—a stark, barren climate used to great effect in Let the Right One In's gorgeous cinematography—bundling up and hunkering down are a must. Embrace the Scandinavian concept of "hygge," or coziness, by curling up with a hot glass of glögg as you bundle up to watch this chilling flick. Maybe even invite a friend or two—just remember that when it comes to vampires, you have to invite them in.
Although it's produced locally in upstate New York, Hetta Glögg uses a century-old recipe passed down from the brewery founder's Norwegian ancestors, so it's the closest you'll get to an authentic experience without heading to Scandinavia.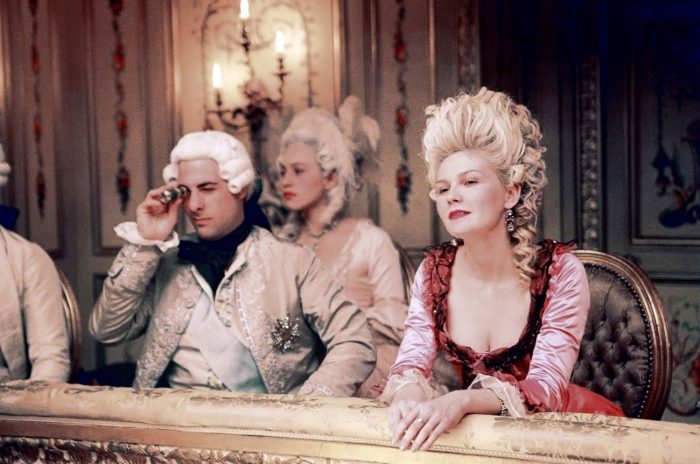 Marie Antoinette (Sofia Coppola, 2006)
Riesling Cuvee Theo from Domanie Weinbach (Alsace)
For a film that features so many decadent desserts, you'll want something on the sweeter side. This Riesling comes from a region that both France and Germany have laid claim too, much like the Austrian-born French queen, herself a product of two countries.
"A racy, finely balanced Riesling, with crackling acidity and a minerally undertow driving the flavors of chopped yellow peach, slate, orchard blossom and ground ginger." (Wine Spectator)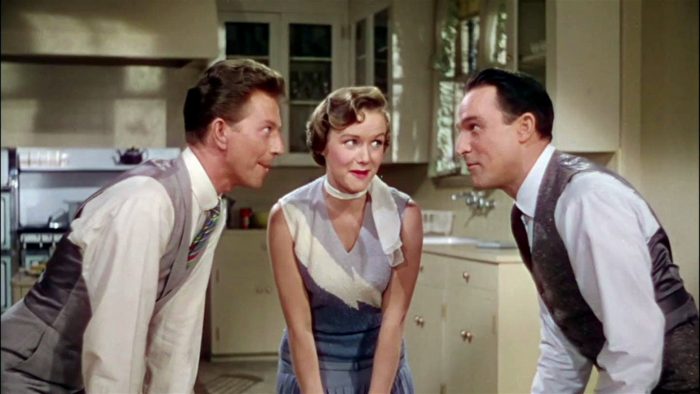 Singin' in the Rain (Stanley Donen/Gene Kelly, 1952) 
La Forge Estate Viognier 2015 (France)
One of the greatest films of all time, this musical is the perfect comfort-movie to watch on (of course) a rainy day, and a comforting wine should go with it.
"This grape hails from Southern France and has an overwhelmingly delicious honeysuckle quality, along with peaches and cooking spices like vanilla." (Refinery29)
Want to stay up to date on what's happening at the JBFC? Make sure to sign up for our e-bulletin HERE.