by JBFC Marketing Associate Paige Grand Pré
Just in time for the JBFC's 17th anniversary on Thursday, June 21, ABC 7 NY aired a piece by Entertainment Reporter Sandy Kenyon that highlights all the exciting developments in Courses @ the Lab, Creative Culture, and film programming at the JBFC over the last few years.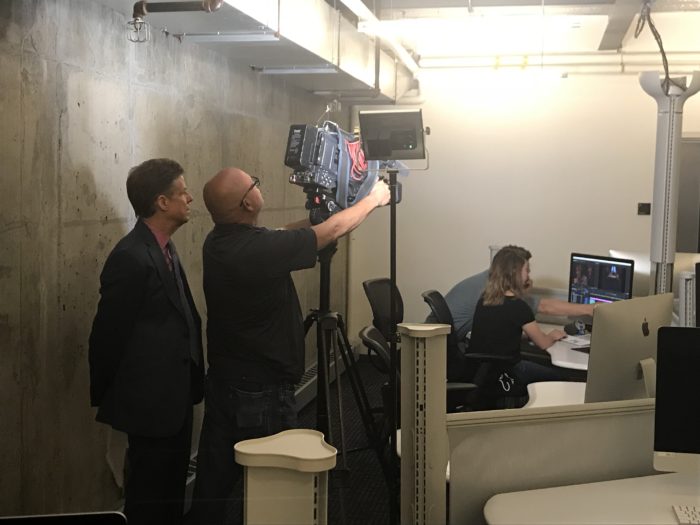 Stopping first at the
JBFC Media Arts Lab
, Sandy Kenyon spoke to Valentine & Clark Emerging Artist Fellow Kerry LeVielle and Director of Creative Culture Sean Weiner, who spoke about the opportunities for growth, experience, and collaboration through our Creative Culture fellowships and artist residencies. Next up was JBFC Executive Director Edie Demas, who covered the JBFC's dual mission of film and education with a focus on our JBFC Kids initiative and the concept of "viewing and doing."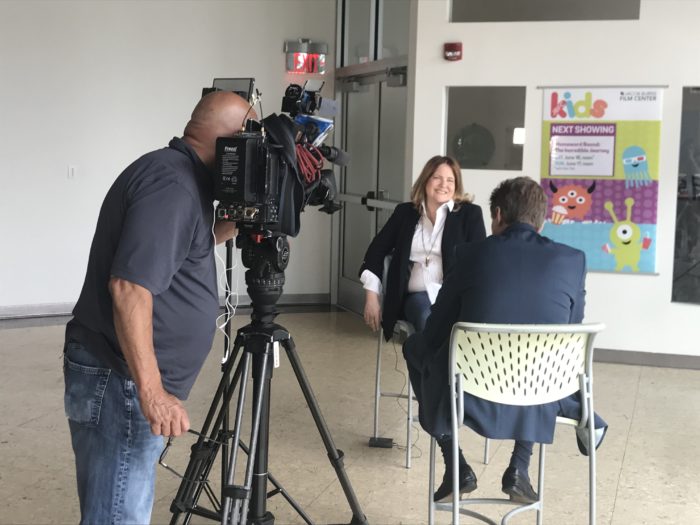 Finally, JBFC Founding Director of Programming Brian Ackerman took Sandy around the gorgeous, historical
JBFC Theater
, highlighting our commitment to diverse programming as well as efforts to preserve the magic and medium of film itself.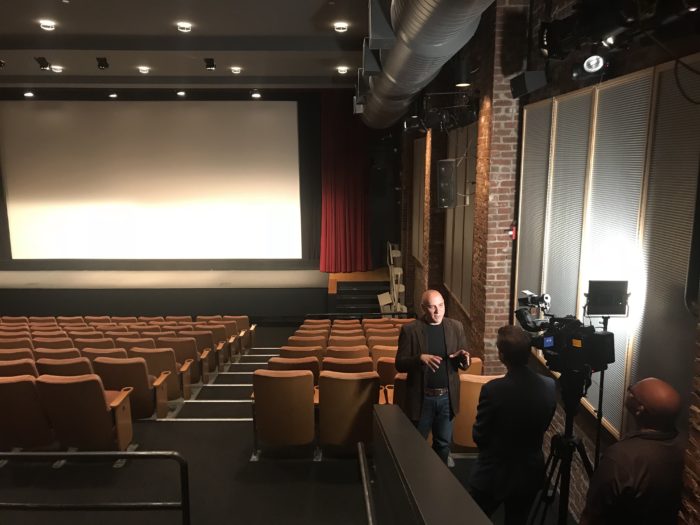 Weren't able to watch live? Now showing in over 6,500 NYC taxis through "
Taxi TV
," ABC 7's piece on the JBFC is also available
on the ABC 7 NY website
. Enjoy!