Join us for a triple feature full of thrills and chills, as A Girl Walks Home Alone at Night, The Babadook, and Titane round out this mini-marathon highlighting horror flicks from women filmmakers.
Total runtime is approximately 301 min.
Tickets: $25 (members), $30 (nonmembers), $25 (students)
A GIRL WALKS HOME ALONE AT NIGHT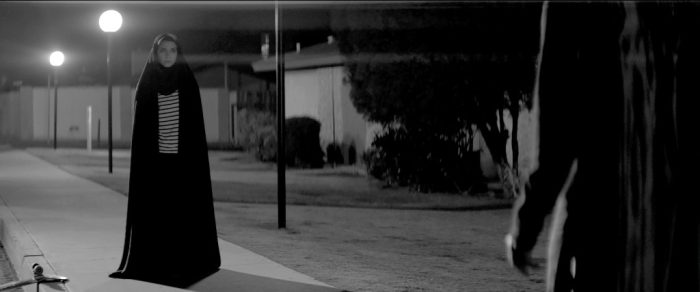 2014. 111 min (including intermission at 8:30pm). Ana Lily Amirpour. Kino Lorber. US. Farsi. NR.
Strange things are afoot in Bad City. The Iranian ghost town, home to prostitutes, junkies, pimps, and other sordid souls, is a place that reeks of death and hopelessness, where a lonely vampire is stalking the towns most unsavory inhabitants. But when boy meets girl, an unusual love story begins to blossom…blood red. The first Iranian Vampire Western, Ana Lily Amirpour's debut feature A Girl Walks Home Alone at Night basks in the sheer pleasure of pulp. A joyful mash-up of genre, archetype and iconography, its prolific influences span spaghetti westerns, graphic novels, horror films, and the Iranian New Wave. Amped by a mix of Iranian rock, techno and Morricone-inspired riffs, its airy, anamorphic, black-and-white aesthetic and artfully drawn-out scenes combine the simmering tension of Sergio Leone with the surrealism of David Lynch.
Includes 10 minute intermission at approximately 8:30pm.
THE BABADOOK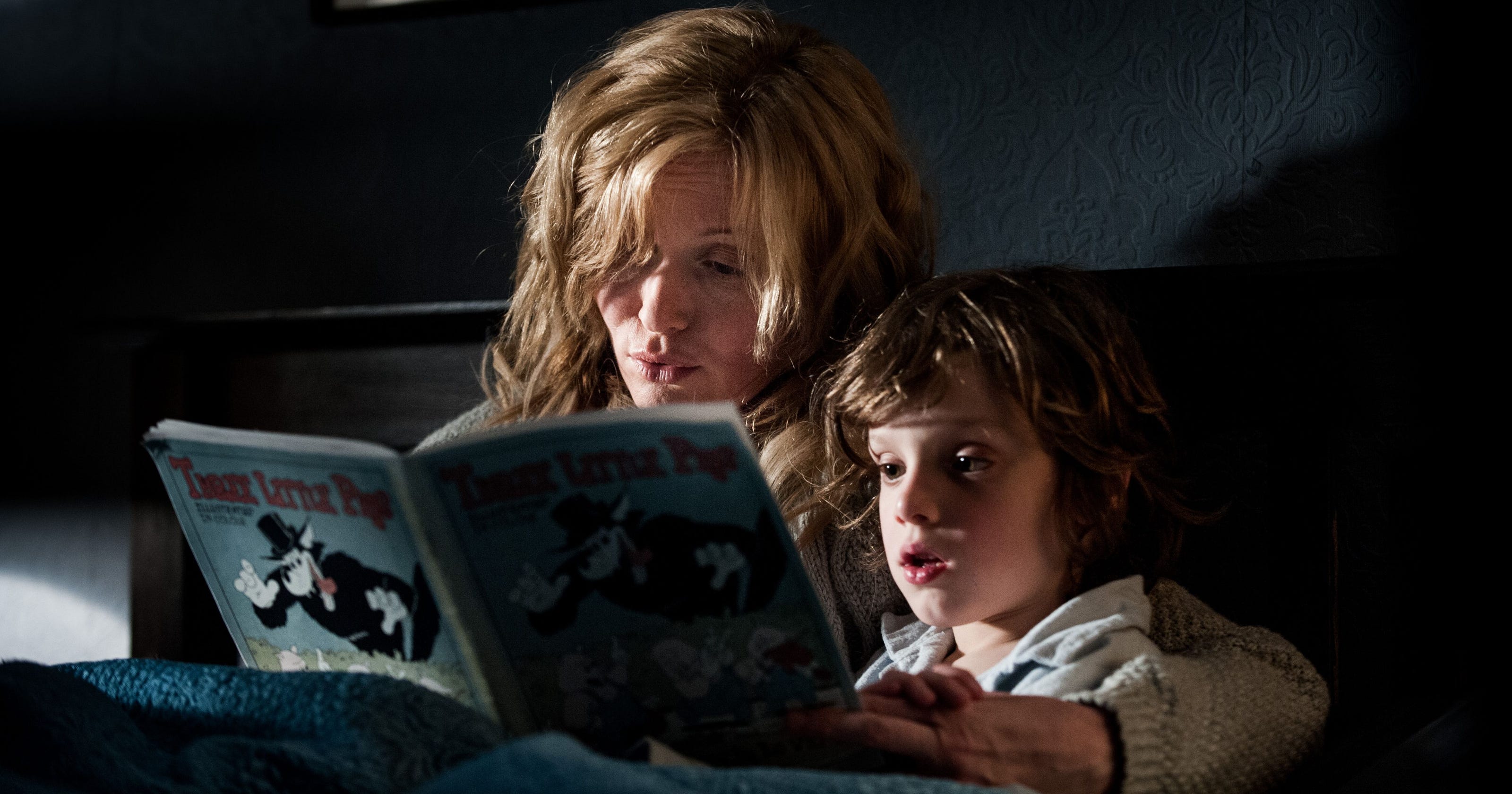 2014. 102 min (including intermission at 10:10pm). Jennifer Kent. IFC Films. Australia/Canada. English. NR.
Six years after the violent death of her husband, Amelia (Essie Davis) is at a loss. She struggles to discipline her 'out of control' 6 year-old, Samuel (Noah Wiseman), a son she finds impossible to love. Samuel's dreams are plagued by a monster he believes is coming to kill them both. When a disturbing storybook called 'The Babadook' turns up at their house, Samuel is convinced that the Babadook is the creature he's been dreaming about. His hallucinations spiral out of control, he becomes more unpredictable and violent. Amelia, genuinely frightened by her son's behaviour, is forced to medicate him. But when Amelia begins to see glimpses of a sinister presence all around her, it slowly dawns on her that the thing Samuel has been warning her about may be real.
Includes 10 minute intermission at approximately 10:10pm.
TITANE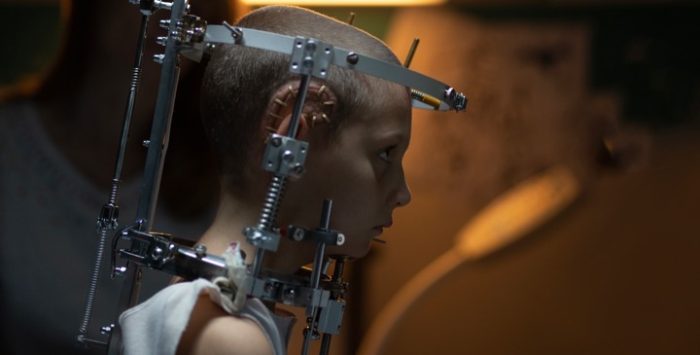 2021. 108 min. Julia Ducournau. NEON Rated. Belgium/France. French with subtitles. R.
A metal highly resistant to heat and corrosion, with high tensile strength alloys, often used in medical prostheses due to its pronounced biocompatibility.