The Childhood of a Leader
By JBFC Board Member Jonathan Demme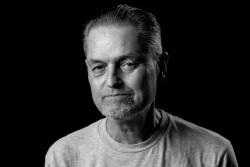 In my many years of involvement with the Burns, I have never been more excited about an upcoming JBFC screening than I am about our October 25th screening of 27-year-old Brady Corbet's mind-blowing directorial debut, The Childhood of a Leader.
When I try to trace my way back to other first films that provide the kind of thrilling and unbridled cinematics that define The Childhood of a Leader, I keep slamming into an American debut film from the 40s, directed by a then 25-year-old fledgling filmmaker named Welles. Â There, I said it.
I encountered Childhood at the Venice International Film Festival last month, where I was honored to be part of the Orizzonti ("horizons," as in future-looking) section of the festival.  Happily, we had more terrific pictures in our section than we had prizes to award. The Childhood of a Leader easily claimed Best Director for Brady Corbet in Orizzonti.  Featuring a boldly superb score by Scott Walker, Childhood also copped the prestigious prize awarded by the Venice Opera Primo jury—those tasked with honoring the best first film from the full line-up of the festival.
There are JBFC screening dates in the works for the three other killer Orizzonti entries that won major prizes: Boi Neon (The Neon Bull) from Brazil, Tempete (The Storm) from France, and the stunning grand-prize winner, Free at Last, based on an actual incident that occurred in the midst of the evangelical church movement in Memphis, Tennessee, addressing issues of mental health, poverty, mystical faith-based healing, and exorcisms .  
Like The Childhood of a Leader, these other titles are brand new pictures, all produced "outside the system" and all currently in discussion with possible distributors for 2016 releases—but we'll be seeing these extraordinary films in Pleasantville long before they open in New York and Los Angeles thanks to the tirelessly long arms of the ingenious JBFC bookers.
Please come Sunday, October 25 at 5:00 pm for a serious "ground floor" cinematic experience with our showing of Brady Corbet's dazzling and exquisitely original The Childhood of a Leader. Tickets are on sale now!