You can order a virtual screening of Smooth Talk for just $12, after which you'll have seven days to watch the film, all in an online screening room created just for patrons of the JBFC.
With each screening of Smooth Talk purchased during this period, you'll provide much-needed support to both the JBFC and Janus Films—who will evenly split the revenue—as we work together to continue bringing our audience exciting new and repertory releases.

Any questions? Check out our Virtual Screening Room FAQ.
About Smooth Talk:
1985. 92 m. Joyce Chopra. Janus Films. US. English. NR.
Suspended between carefree youth and the harsh realities of the adult world, a teenage girl experiences an unsettling awakening in this haunting vision of innocence lost. Based on Joyce Carol Oates' celebrated short story "Where Are You Going, Where Have You Been?" and produced for PBS' American Playhouse, the narrative debut from director Joyce Chopra features a revelatory breakout performance from Laura Dern as Connie, the fifteen-year-old black sheep of her family whose summertime idyll of beach trips, mall hangouts, and innocent flirtations is shattered by an encounter with a mysterious stranger (a memorably menacing Treat Williams). Winner of the Grand Jury Prize at Sundance, Smooth Talk captures the thrill and terror of adolescent sexual exploration as it transforms the ingredients of a standard coming-of-age portrait into something altogether more troubling and profound.
SMOOTH TALK – Janus Trailer from Janus Films on Vimeo.
This series is presented with generous support from: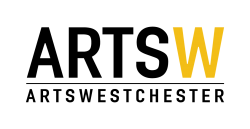 Order a virtual screening of Smooth Talk!
To take advantage of this screening option, you will follow this link to Eventive. You will first need to register on this site with your own personal login details (you will not have access through your existing JBFC account). It's very easy! You will enter your name and email address and set a password. Signing up is totally free.
This film can be viewed on a television (using Eventive's Apple TV app, or by mirroring a mobile device to your television set), a mobile device (iPhone, iPad, Android), and/or a computer (by clicking on the link in the confirmation email).
For any questions regarding streaming connection or payment issues, you will need to visit Eventive's help page.
Please feel free to reach out to JBFC support for non-streaming questions at support@burnsfilmcenter.org.
Please note that we are unable to offer member prices.