Order a virtual screening of Francisca!
You can order a virtual screening of Francisca for just $12, after which you'll have three days to watch the film, all in an online screening room created just for patrons of the JBFC.
With each screening of Francisca purchased during this period, you'll provide much-needed support to both the JBFC and Grasshopper Films—who will evenly split the revenue—as we work together to continue bringing our audience exciting new and repertory releases.

Any questions? Check out our Virtual Screening Room FAQ.
About Francisca:
1981. 166 m. Manoel de Oliveira. Grasshopper Films. Portugal. Portuguese with English subtitles. NR.
A portrait of an obsessive love affair, Manoel de Oliveira's Francisca is based on a novel by Agustina Bessa-Luís, whose work he'd later adapt twice more. The book's re-telling of a troubled passage in real-life author Camilo Castelo Branco's life—his friend José Augusto embarked on a perverse game of marital cat-and-mouse with Francisca, the woman the novelist loved—led Oliveira to new levels of stylistic and formal imagination. (It helped that his wife, a distant relative of the historical Francisca, gave him access to a cache of the woman's letters.) With its elaborate title cards, abundance of shots in which the action is oriented directly toward the camera, gloomy interiors, and show-stopping gala set-pieces, Francisca is an exacting, sumptuous, utterly inimitable cinematic experience, and one of Oliveira's crowning achievements.
This series is presented with generous support from: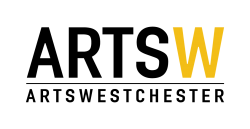 Order a virtual screening of Francisca!
To take advantage of this screening option, you will follow this link. You will first need to register on this site with your own personal login details (you will not have access through your existing JBFC account). It's very easy! You will enter your name and email address, and set a password. Signing up is totally free.
This film can be viewed on a television (by mirroring a mobile device to your television set), a mobile device (iPhone, iPad, Android), and/or a computer (by clicking on the link in the confirmation email).
Please feel free to reach out to JBFC support for non-streaming questions at support@burnsfilmcenter.org.
Please note that we are unable to offer member prices.