The JBFC is vaccinated only for ALL screenings and events. Masks required except while at your seat. Details here.
Jewish Film Festival 2021
Sep. 30–Oct. 14, 2021
We are thrilled to present the Jacob Burns Film Center's 20th annual Jewish Film Festival, Sept. 30–Oct. 14. This year's festival features 24 thought-provoking, captivating, and entertaining films, including narratives and documentaries from Israel, the US, and around the world. Festival Programmer Bruni Burres's introduction continues here.
This series is sponsored by: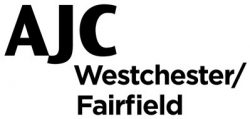 Anonymous (2)
Bonnie Gale and Alan Christenfeld
Jill Ratner and Joel Rosenberg
Roberta and Joseph Rosenblum
Jeannie and Lou Sorell
AJC Westchester/Fairfield thanks the following donors for making this sponsorship possible with their generous support:
Sponsors
Anonymous
Stephne and Kerrin Behrend
Froma and Andrew Benerofe
Emily and Richard W. Cohen
Dorian Goldman and Marvin Israelow
Katja Goldman and Michael Sonnenfeldt
Susan and Dr. Elliott Rose
Harriet and Leonard Schleifer
Elisabeth and Gary Schonfeld
Patrons
Susan and Mark Alcott
Bet Torah
Gail A. Binderman
Herbert Blecker
Paula Blumenfeld and Joseph Gantz
George Bruckman
Nina Freedman and Michael Rosenbaum
Debra and Jeffrey Geller
Goetz Fitzpatrick LLP
Ruth S. Greer
Lynn and Jules Kroll
The Leroy Family
Denise and David Levine
Amy and Frank Linde
Cheryl Brandes Pine and Lloyd Pine
Plaza Jewish Community Chapel, Inc.
Yvonne and Leslie Pollack Foundation Inc.
Heidi and Richard Rieger
Judy and Steven Rieger
Susan and Glenn Rones
Evelyn and Brian Rosen
Beverly and Michael Rosenbaum
Linda and Dr. Norton Rosensweig
Joan Saslow and Ed Klagsbrun
Deborah and Stephen Schwartz
Susan and Joel Schwartz
Janice and Ira Starr
Judith and Jack Stern
With support from: