Greenhouse 2018: Emerging Documentary Voices from the Middle East and North Africa
Apr. 22–26, 2018
The Greenhouse Documentary Development Program nurtures emerging documentary filmmakers who are committed to representing their struggle for justice and freedom in the Southern Mediterranean region, including the Middle East, North Africa, and areas beyond. JBFC Film Programmer Karen Sloe Goodman along with Greenhouse Program Director Sigal Yehuda and Greenhouse Partner and Mentor Bruni Burres are delighted to be collaborating for the fourth year to present five days of courageous and challenging films that highlight sexism, homophobia, and the struggle for human rights in these regions.
This series is presented with generous support from The Violet Jabara Charitable Trust and the National Endowment for the Arts.
Artist-in-Residence Hana Mire
Somali filmmaker Hana Mire was a 2016–17 Greenhouse Documentary Development lab participant. Her first feature-length documentary, Rajada Dalka (Nation's Hope), is a character-driven portrait of the Somali Women's National Basketball team struggling to survive in a country where strict gender roles and rigid Islamic tenets increasingly restrict women's rights. Mire will be on hand to screen and discuss this work-in-progress film.
Visiting Artist Ekin Çalışır
Turkish filmmaker Ekin Çalışır has worked at Al Jazeera Turk as a journalist and producer of short documentaries, and has produced international news and current affairs for the Turkish Radio and Television Corporation. Çalışır is producer of the Greenhouse feature documentary Mr. Gay Syria (Greenhouse 2018 Opening Night film) and is currently directing the Greenhouse documentary feature Beats-N-Pieces, a coming of age story about teenage hip hop dancers, including a Turkish Gypsy and a Russian refugee, who live on different sides of the last divided capital of the world, Nicosia in Cyprus. She will be on hand for our opening night Q&A, and to screen and discuss her work-in-progress film.
Programmed by Karen Sloe Goodman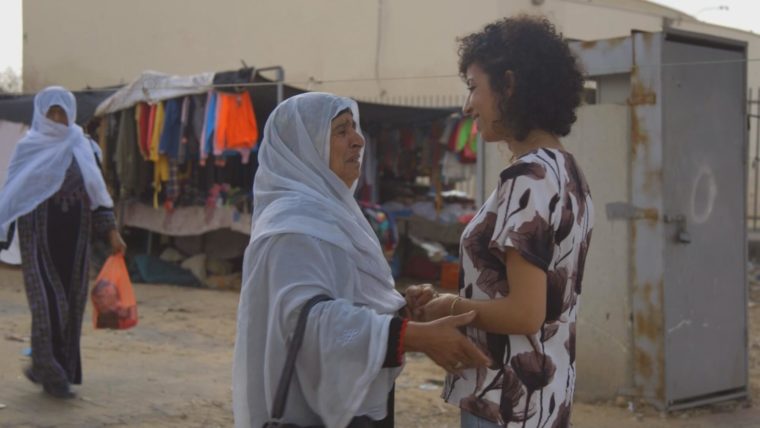 In Her Footsteps
Apr. 8–13
"This is a film that moves one to tears. It is the story of a special family that is undergoing…