ACCESSIBILITY DEVICES FOR PATRONS WITH HEARING AND VISION LOSS
The JBFC offers a variety of accessibility devices to ensure all patrons—including those with hearing and/or vision loss—can experience and enjoy our film programming to the fullest extent. To request any of the following devices, please visit the Customer Service Desk upon your arrival at the JBFC Theater.
HEARING LOOP SYSTEM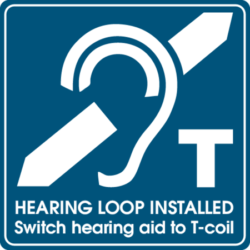 All theaters are equipped with a hearing loop system, which works with an individual's own T-coil enabled hearing aid or cochlear implant to enhance audio during films and post-screening discussions. Moviegoers who do not use hearing instruments can also enjoy better sound with a loop receiver. This device is also equipped to function during both screenings and post-screening Q&As..
CLOSED CAPTIONING GLASSES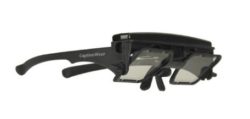 Closed Captioning Glasses receive captions via infrared energy and project both film captions and descriptive text (if available) directly onto the lenses, allowing patrons to simultaneously watch the film and follow along with the dialogue. Closed captions are provided by the film studio, and are subject to availability. Not all film titles will have closed captions available.
HEADPHONE RECEIVER WITH AUDIO DESCRIPTION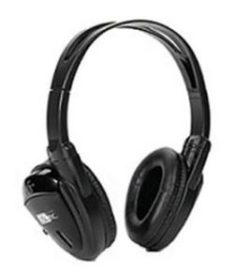 Our headphone receivers provide both HI (Hearing Impaired) and VI-N (Visually Impaired Narrative, otherwise known as "audio description") audio. Two volume controls allow the user to mix HI and VI-N audio as needed. This device is equipped to function during both screenings and post-screening Q&As. Headphone receivers can be used in conjunction with the Closed Captioning Glasses, in the event that a film title has descriptive audio available, but not in conjunction with descriptive text.