The Best of the New York International Children's Film Festival: Kid Flicks Two
Purchase a digital screening of Kid Flicks Two!
Now through May 24, you'll be able to purchase a digital screening of Kid Flicks Two for only $10, after which you'll have 48 hours to watch the program in a "virtual screening room" created just for patrons of the JBFC. Like many cinematic engagements, this film will be available for screening purchases for one week to start; if demand is sufficient, the title will be "held over" for additional weeks as needed.
With each screening of Kid Flicks Two purchased during this period you'll provide much-needed support to both the JBFC and the New York International Children's Film Festival as we navigate these uncharted waters.
Any questions? Check out our Virtual Screening Room FAQ.
To take advantage of this screening option, you will follow this link to Vimeo. You will first need to register on this site with your own personal login details (you will not have access through your existing JBFC account). It's very easy! You will enter your name and email address and set a password.
This program can be viewed on a television (using Apple TV, Android TV, Fire TV, Roku or Chromecast), a mobile phone (iPhone, iPad, Android) and/or a computer (by clicking on the link in the email).
Please note that helpful details are located on Vimeo's website. For any questions regarding streaming, device, connection, or payment issues, you will need to reference that site and reach out directly to that site's customer support.
Please feel free to reach out to JBFC support for non-streaming questions at support@burnsfilmcenter.org.
Please note that we are unable to offer member prices.
About Kid Flicks Two: Take a wild ride and harness the (cat) power of the cosmos with the quirky film Catmos. If you're curious about more earthly matters, take a page out of a Field Guide to Being a 12-Year-Old Girl. And whether you prefer savory or sweet, the duo in Mogu & Perol just might convince you there is simply nothing more delish than a warm friendship. With these films and others, this delightful selection of shorts shows you're never too old to learn a few new tricks!
Kid Flicks Two is recommended for ages 8 and up. For a program geared toward younger kids, see Kid Flicks One!
Purchase a digital screening of Kid Flicks Two!
The films in this program: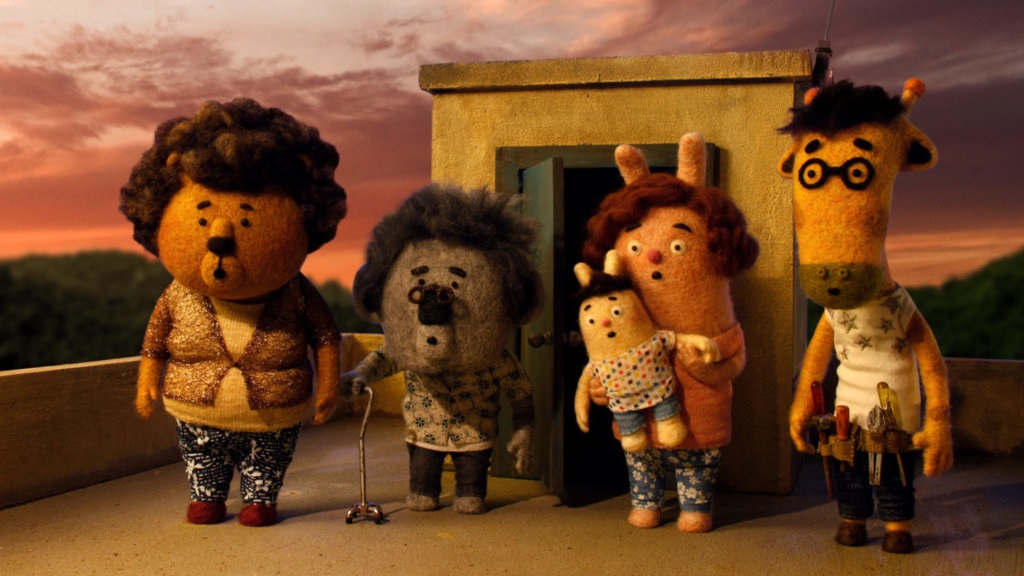 SATURDAY'S APARTMENT
South Korea. Animation. Jeon Seungbae 2018. 7 min.
Banging, jumping, wailing, pounding—noisy neighbor mayhem rules the day until this ultimately loveable bunch of apartment dwellers find a way to hammer it out together.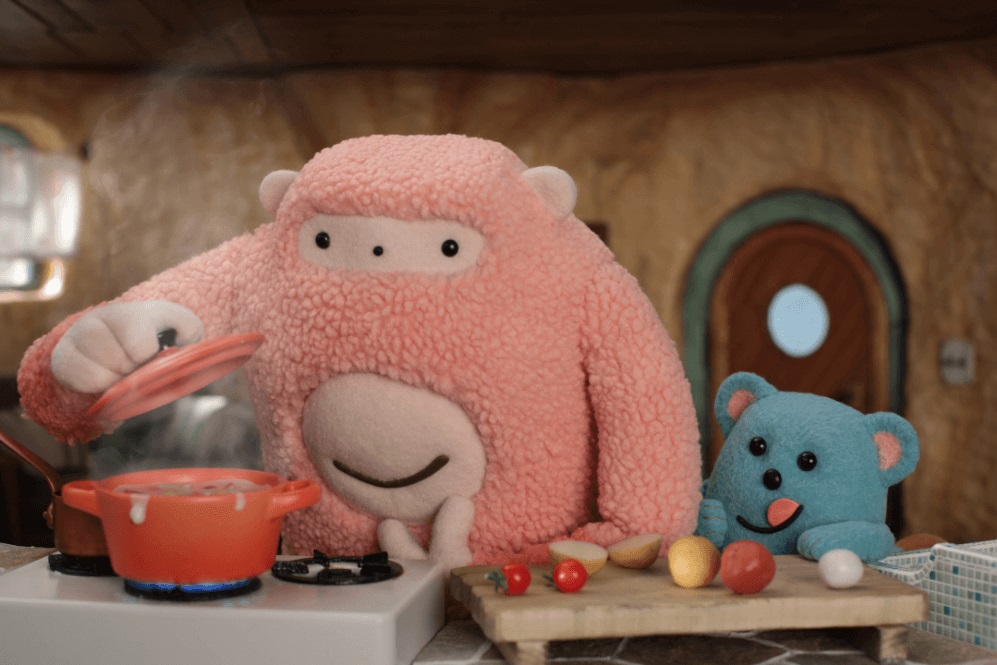 MOGU & PEROL
Japan. Animation. Tsuneo Goda. 2018. 9 min.
Whether their tastes lean umami or sweet, the duo here finds there is simply nothing more delish than a warm friendship.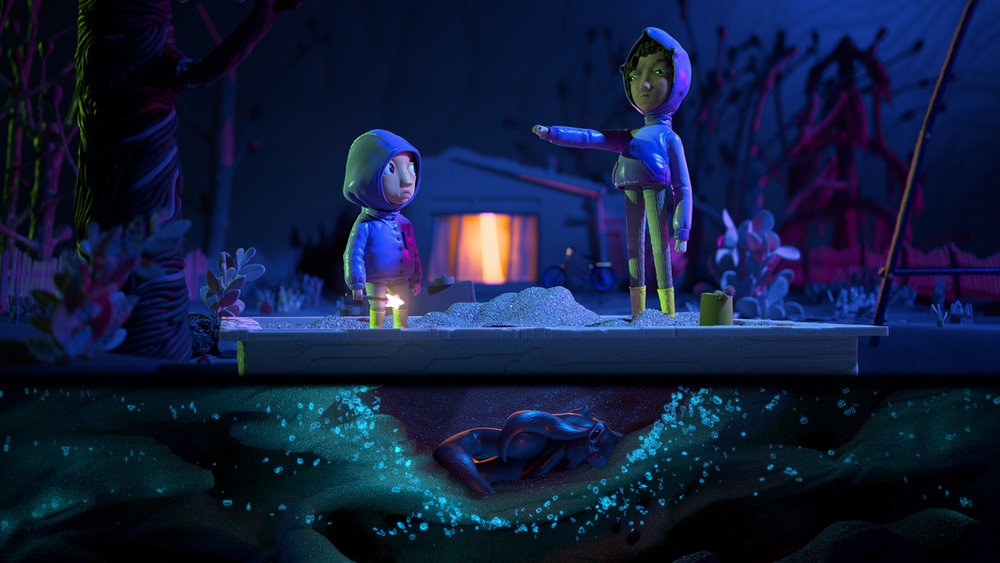 RUNNING LIGHTS
Lithuania. Animation. Gediminas Siaulys. 2017. 11 min.
A magical transfer of glowing energy and life is set into motion when one creature departs its earthly form.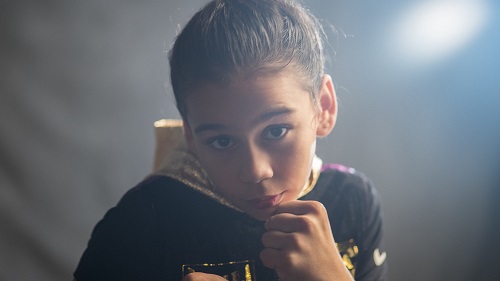 JESSZILLA
USA. Documentary. Emily Sheskin. 2017. 7 min.
A pugilist-in-training, Jess has big boxing aspirations, while her father worries and supports her in one-two alternations of his own.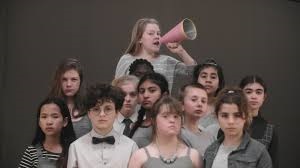 A FIELD GUIDE TO BEING A 12-YEAR-OLD GIRL
Australia. Live Action. Tilda Cobham-Hervey. 2017. 20 min.
Whether you are, have been, or ever wanted to be one, who doesn't need A Field Guide to Being a 12-Year-Old Girl?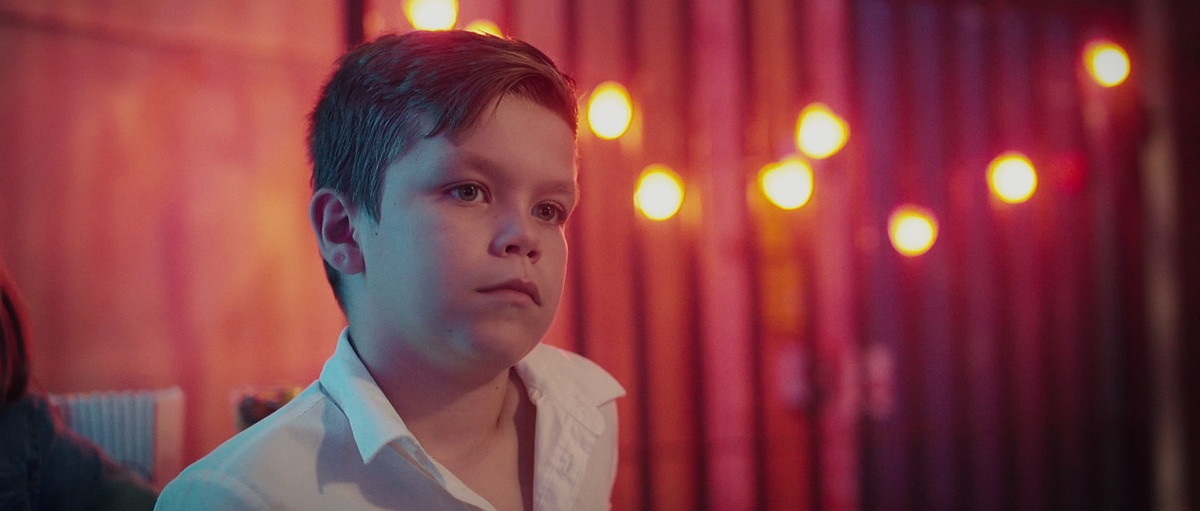 SLOW DANCE
Sweden. Live Action. Christian Zetterberg. 2018. 6 min.
A middle school dance floor is the ultimate field of courage for our protagonist.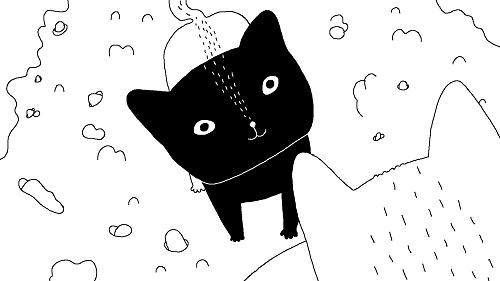 CATMOS
Russia. Animation. Katya Miloslavskaya. 2017. 5 min.
The (cat) power of the cosmos can fuel you once you connect your charger to the energy and yin-yang fusion of Catmos.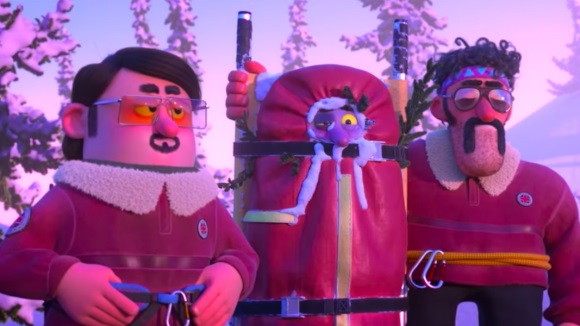 HORS PISTE
France. Animation. Léo Brunel/Loris Cavalier/Camille Jalabert/Oscar Malet. 2018. 6 min.
Crevasse-kicking laughs are in store when an alpine ski rescue goes way, way off track.