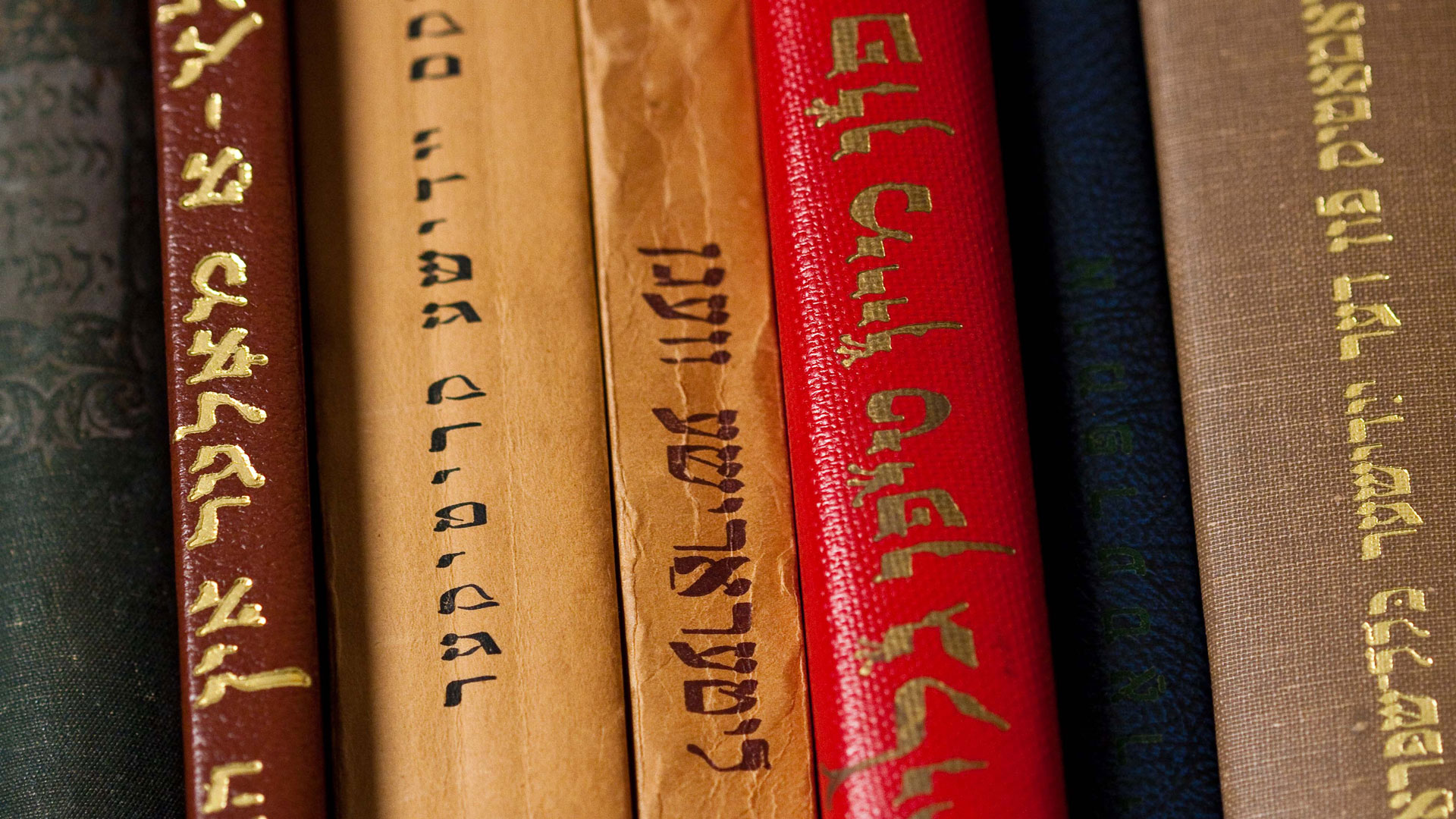 Great Jewish Stories from Eastern Europe and Beyond
Courtesy of the Yiddish Book Center, Amherst, MA.
In the mid-1990s, pioneering American filmmaker Joan Micklin Silver—who is being celebrated at the 2017 Westchester Jewish Film Festival—directed the outstanding 13-part radio series "Great Jewish Stories from Eastern Europe and Beyond" for National Public Radio and the National Yiddish Book Center.
During this year's festival, we are showcasing 10 of these extraordinary stories, read by top stars of the stage and screen. Acclaimed actor and Yiddish speaker, Leonard Nimoy brilliantly introduces each short story. We invite audiences to enjoy them at listening stations in the Jane Peck Gallery and on our website.
On the surface seemingly dissimilar, these stories all use humor, tragedy, or, a mix of both, to struggle with a common question: What does it mean to live as a Jew in the modern world?
The Golem
by I.L. Peretz, read by Carol Kane
This brief but beautiful rendition of the Golem fable is set in the Jewish Ghetto in Prague in the mid-19th century.
---
The King
by Isaac Babel, read by Jeff Goldblum
Set in the last days of the Russian empire, The King gives to us one of the most outrageous characters in all of Jewish literature: Benya Krik, the undisputed boss of the Odessa underworld.
---
The Search
by Sholem Aleichem, read by Jerry Stiller
Acclaimed Yiddish author and playwright Sholem Aleichem (Fiddler on the Roof) takes us to a small town in Eastern Europe on the eve of Yom Kippur where a stranger enters the synagogue and permanently changes its spiritual balance.
---
In The Mail Coach
by I.L. Peretz, read by Leonard Nimoy
One coach passenger from a small Jewish town tells a writer the story of his frustrated wife, and another traveler later speaks of a stifled housewife. Could the two be referring to the same woman?
---
The Cafeteria
by Isaac Bashevis Singer, read by David Margulies
Singer is famous for blurring the lines between past and present, natural and supernatural. Here he focuses on a group of Yiddish-speaking immigrants who spend their days in a modest New York dairy restaurant, talking about the past.
---
A Ghetto Dog
by Isaiah Spiegel, read by Lauren Bacall
Spiegel's stories often center on memorably crafted characters and their conflicts. This is the story of a thoroughly assimilated widow who lives happily with her dog until the day a German soldier forces her to move to the Lodz Ghetto.
---
Goodbye and Good Luck
by Grace Paley, read by Rhea Perlman
Grace Paley is one of the few contemporary writers who captures Yiddish cadence, inflection, and syntax in modern American English. In this story we meet the very unconventional Aunt Rose.
---
The Place
by Edith Konecky, read by Julie Kavner
Set in the mid-1930s, this deceptively simple comic story brilliantly depicts the trials and tribulations of a Jewish girl's coming-of-age, which come into focus while she's trying on dresses at the tailor's shop where her father works.
---
Tuition for the Rebbe
by Abraham Reisen, read by Peter Riegert
Reisen's short stories are rich in observations of everyday life in Eastern Europe, often highlighting the large gap between rich and poor. In this story, Reisen focuses on a young boy trying to impress his teacher and classmates.
---
The Conversion of the Jews
by Philip Roth, read by Elliott Gould
Precocious Ozzie Freedman dutifully attends Hebrew school in preparation for his bar mitzvah. He is a bright student, but entirely too inquisitive for his teacher, Rabbi Marvin Binder. A delicious Rothian romp. Need we say more?
---