Located in the heart of Westchester County, NY, just 30 miles north of Manhattan, the historic JBFC Theater houses five state-of-the-art movie theaters ranging in capacity from 31 to 249, along with a gallery space that can accommodate large or small groups. We offer a sophisticated yet comfortable setting for corporate events, presentations, premieres, screenings, and private receptions—just a 55-minute train ride from New York City and within a block of the Pleasantville Train Station on the Metro-North Harlem Line.
This space is available for rent by industry professionals, nonprofit organizations, and businesses Monday through Thursday from 9:00 am to 5:00 pm. Other times may be available for a higher rental fee, subject to the JBFC's programmatic activities. Learn more about our vaccination policy and other safety protocols here.
Many convenient options for food are available within walking distance or by delivery (Blue Hill at Stone Barns is a short ten-minute drive away).
For more information please contact rentals@burnsfilmcenter.org to set an appointment with a rentals coordinator. Please include the following information in your email inquiry:
Preferred date and time
Estimated number of attendees
Preferred venue
Brief description of your event
Your organization name
Are you a nonprofit (yes or no)
Due to frequent activities and programs, walk-in inquiries regarding rentals cannot be accommodated.
Rental Rates and Guidelines: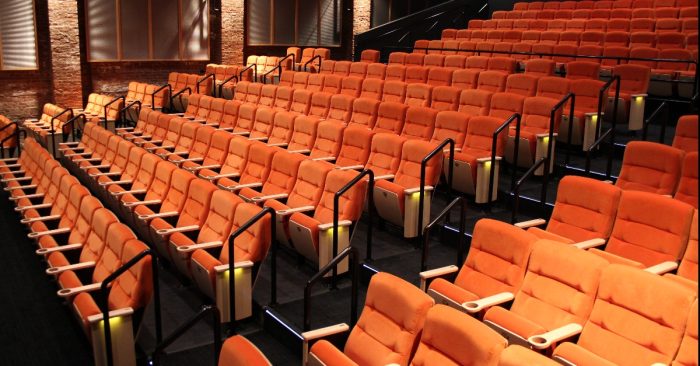 DAVID SWOPE THEATER (Capacity: 245)
$550 per hour (two-hour minimum)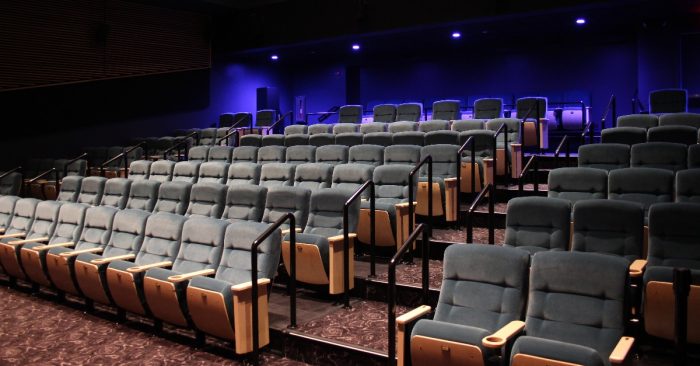 THEATER TWO (Capacity: 118)
$450 per hour (two-hour minimum)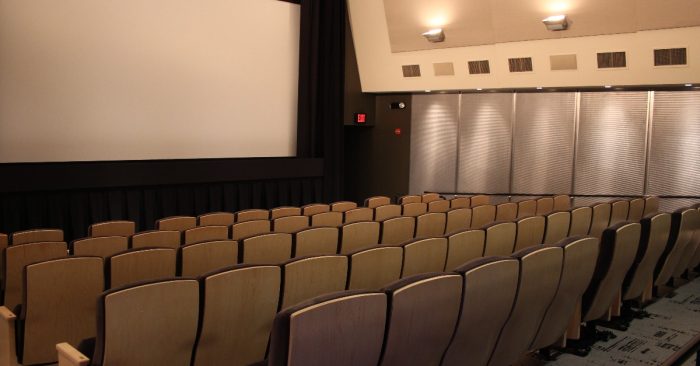 THEATER THREE (Capacity: 77)
$350 per hour (two-hour minimum)

THEATER FOUR (Capacity: 41)
$350 per hour (two-hour minimum)
THE ADAM R. ROSE & PETER R. MCQUILLAN THEATER (Capacity: 31)
$350 per hour (two-hour minimum)
THE JANE PECK GALLERY (Capacity: 300) Available for rent for reception use in conjunction with your theater rental at an additional rate of $150 per hour (four-hour minimum, inclusive of theater rental time). Bar and catering services must be self-provided and are at an additional cost. All vendors must be pre-approved by the JBFC. Please ask about our Preferred Vendor List.
Rental Rates Include
ON-SITE SPECIAL EVENT STAFF
Projectionist
Technical inspection of media (delivery of media required 1 week prior to event)
ADDITIONAL SERVICES
Concession Staff: $25 per hour
Additional Special Events Staff: $25 per hour
A/V Technician: $40 per hour
Technical Staff: $50 per hour
Digital Recording of event: $150
FORMATS
DCP and 3D DCP
Digital File (1920×1080 / Quicktime .MOV – ProRes or H264)
BluRay (Two exact discs must be delivered for back-up purposes)
HD Cam
35mm
Stage Feeds Available for Presentations