Building Imagination: September 17, 2018
We hope you enjoy the Building Imagination e-Journal, which includes photos from this fun and engaging event. Click below.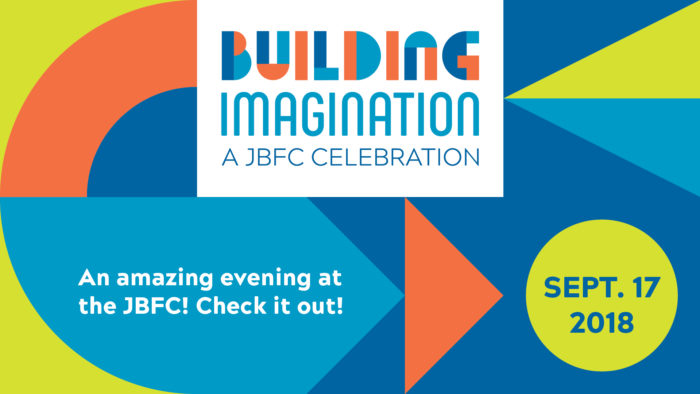 Monday, September 17, was an amazing evening honoring ROBERT GOLDBERG and DORI BERINSTEIN for their profound commitment to building imagination through the arts. The event was a wonderful opportunity to introduce many new friends to the JBFC mission, while celebrating the steadfast friendship of so many members of our community.
The evening began with a touching remembrance of David Swope, JBFC chairman emeritus and dear friend. Bette Midler and Alan Cumming presented video tributes to our honorees and JBFC board member Ron Howard shared a special message for our guests. The program also included "sneak peek" performances from THE PROM, a new Broadway musical comedy that starts previews at the Longacre Theatre in October. The evening was capped by a seated dinner in the Jane Peck Gallery.
Dori and Bob share the JBFC's commitment to building imagination. We help students and emerging artists imagine new ways to tell their stories, while motivating educators to integrate viewing and creating media into their classroom culture. Through our film programs and community conversations, we inspire change, creativity, and cross-cultural awareness. All proceeds from Building Imagination benefit our film, media education, and scholarship programs.
Click below to make a gift to Building Imagination. Help us Build Tomorrow each and every day.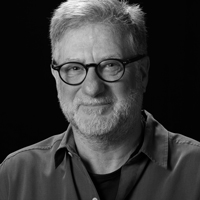 ROBERT GOLDBERG
David Swope Leadership Award
We were honored to award JBFC Board member and President of Yorke Construction, Robert Goldberg, the very first David Swope Leadership Award, named after JBFC founding board member and chairman emeritus. Bob literally helped bring JBFC's campus to life as Yorke built our five-screen Theater complex and the Media Arts Lab. Dedicated to the greater metropolitan arts community, Yorke has completed major projects for a number of cultural institutions, including Lincoln Center Theater, The 52nd Street Project, New Victory Theater, and The Blue School. An avid supporter of our film and media education programs, Bob is particularly dedicated to our Creative Culture fellows.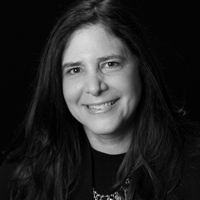 DORI BERINSTEIN
Vision Award
We were honored to recognize Dori Berinstein, a four-time Tony-winning Broadway producer and an Emmy-award-winning director, producer and writer of film and television with the JBFC Vision Award. A longstanding JBFC fan and supporter, Dori is the curator and moderator of our ongoing film series Life on the Stage. Dori's Broadway productions include: Who's Afraid of Virginia Wolf (Tony Award); Legally Blonde: The Musical (Olivier Award), and Thoroughly Modern Millie (Tony Award).  Her next Broadway musical is The Prom (directed by Casey Book of Mormon Nicholaw) opening on Broadway in November.  As a documentary director, her films include, amongst others: Marvin Hamlisch: What He Did For Love (Emmy Award), and Carol Channing: Larger Than Life.
For additional information, please contact Rose Vondrasek at 914-773-7663, ext. 436 or rvondrasek@burnsfilmcenter.org.