Coming Soon: Fall 2017 Courses
Fall 2017 Courses @ the Lab for kids, teens, and adults will be available on our website for viewing and registration in mid-July. Stay tuned for more details!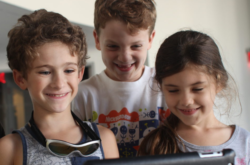 Want to be notified when courses go live? Join the Education mailing list!
Don't Miss Out
Get updates about films, events, and classes at the JBFC!