March 29–April 2
Grades 4 and 5
10:00 am–12:00 pm
Learn the basics of filmmaking, stop-motion animation, and editing in this fun, fast-paced camp experience! Led by JBFC Education Program Manager Brandon Shenkman, Experiments is a weeklong experience over five two-hour sessions where students create digital stories and short animations while exploring key filmmaking concepts like shot types, framing, and voice-over. Whether a budding filmmaker looking to hone your skills or a total newbie ready to get your feet wet, this playful course will give you room to experiment with the support of a collaborative community.
The filming and animating portions of this course will take place during class time, so students must have access to two devices (one for creating and one for communicating with the class). This course does not require out-of-class work, but if students feel inspired to keep creating, we will gladly share all they make.
Registration and General Information for Virtual Education Classes
Materials: We anticipate a cost of $10 for all apps and materials for the week.
App: Adobe Rush (iOS or Android) – Free
App: Stop Motion Studio Pro (iOS or Android – available in your device App store for $4.99)
Animation: Paper, crayons/markers, scissors, clay (if available), and small toys.
Access to two devices (one for creating and one for communicating with the class).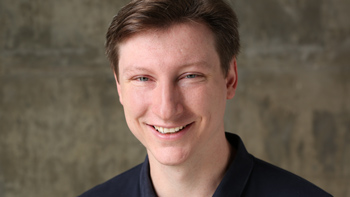 Brandon Shenkman graduated from Rensselaer Polytechnic Institute with a B.S. in Electronic Media, Arts and Communication. While attending RPI he interned at IBM in the Software Division. He has also designed and scored independent video games as well as being an accomplished freelance writer. He teaches various courses at the Jacob Burns Film Center.