No sections are available at this time, please check back soon.
FREE Family Saturdays @ The Lab
PLEASE NOTE: Family Saturdays is currently on a "warm weather break" and will resume in October 2017. For more information, visit our Family Saturday FAQ Blog Post.
Drop by the Media Arts Lab between 1:00-3:00 pm on the first Saturday of select months for our Family Saturdays @ the Lab program!
Each month features three brand new hands-on activities for students ages 3 and up. With the help of our faculty and staff, media makers of all ages can explore, discover, and create amazing projects. We offer a wide variety of activities: from animation and sound editing, to live green-screening and group storytelling projects, plus so much more!
Family Saturdays @ the Lab run on select Saturdays from October through April.
Participation is FREE and open to the public. No registration is necessary.  Just make sure to sign in when you arrive at the Media Arts Lab!
(JBFC Film Family Members receive an "early-bird" perk. Doors open at 12:30 pm for all card-carrying members at the Film Family level and above).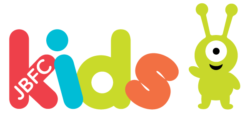 Sponsored by:            JBFC Kids Community Partner: