Family Saturdays @ The Lab
Saturdays, Oct 7 — Jan 1
12:30pm — 3:00pm
Registration Not Required

---
FREE Family Saturdays @ The Lab
Drop by the JBFC Media Arts Lab between 1:00–3:00 pm on the first Saturday of select months (Oct. 7, Nov. 4, Dec. 2) for our Family Saturdays @ the Lab program! Please note: All card-carrying JBFC members at the Film Family level and above are invited to join us at 12:30pm for an "early-bird" perk.
Each month's event features three FREE, brand new, hands-on activities for students age 3-13. With the help of our faculty and staff, media makers of all ages can explore, discover, and create amazing projects. We offer a wide variety of activities, from animation and sound editing to live green-screening and group storytelling projects!
Participation is FREE and open to the public. No registration is necessary – just make sure to sign in when you arrive at the Media Arts Lab! For more information, visit our Family Saturday FAQ Blog Post.
Family Saturdays @ The Lab is proudly presented by JBFC Kids.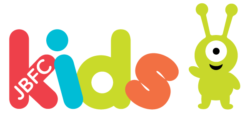 Sponsored by:            JBFC Kids Community Partner:


Don't Miss Out
Get updates about films, events, and classes at the JBFC!