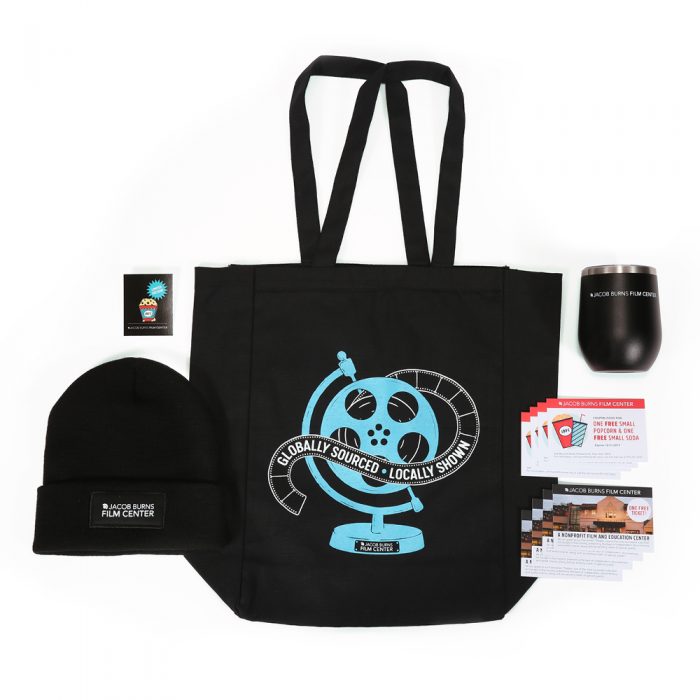 Burns Box
$75
Unbox your love of cinema and bring home a bit of the JBFC with the "Burns Box" this holiday season! This holiday gift features JBFC items that were made exclusively for the Burns Box. Unlike JBFC Gift Cards and Gift Memberships, the Burns Box is a limited edition item – only 100 boxes available!
100% Cotton tote with fun graphic
Popcorn enamel pin
4 Complimentary popcorn & soda coupons
4 Complimentary movie tickets
12 oz. Double-walled JBFC logo tumbler
Unisex JBFC logo beanie
Pre-order Bonus: Order by 11/15/18 and receive JBFC umbrella!
The Burns Box can be purchased at the theater for $75.00 (pick-up only). If you would like the Burns Box shipped you can purchase it online at the link below or by phone. With USPS Flat Rate Priority shipping, the Burns Box is $88.65.