Stock up on coffee and energy drinks so you can stay up all night as we present our sixth annual Halloween Movie Marathon! Hosted by JBFC Senior Programmer Andrew Jupin, you won't want to miss out on this year's selection of restored classics, oddball gems, and shocking new favorites. Like last year's marathon, we're showing 10 features playing across two screens! This year's lineup covers several sub-genres of horror and will have everything from ghost stories, killer robots, and witches, to horrifying folk tales, '80s slashers, zombies, demons, and more! Several titles will be shown on 35mm film prints, and one screening will even feature the return of the We Hate Movies cast, set to mock yet another schlocky title with a live, improvised commentary! There will be a costume contest and activities in the Jane Peck Gallery, and we'll also have the concession stand open all night with plenty of coffee! So rest up, caffeinate, and get ready for everyone's favorite terrifying night at the JBFC!
Check-in begins at 8:00 pm. Collect your credentials, register for the costume contest, and grab a drink. The first film begins at 9:00 pm.
Find the full schedule of Halloween Marathon screenings here.
Tickets: $50 (students/members), $60 (nonmembers)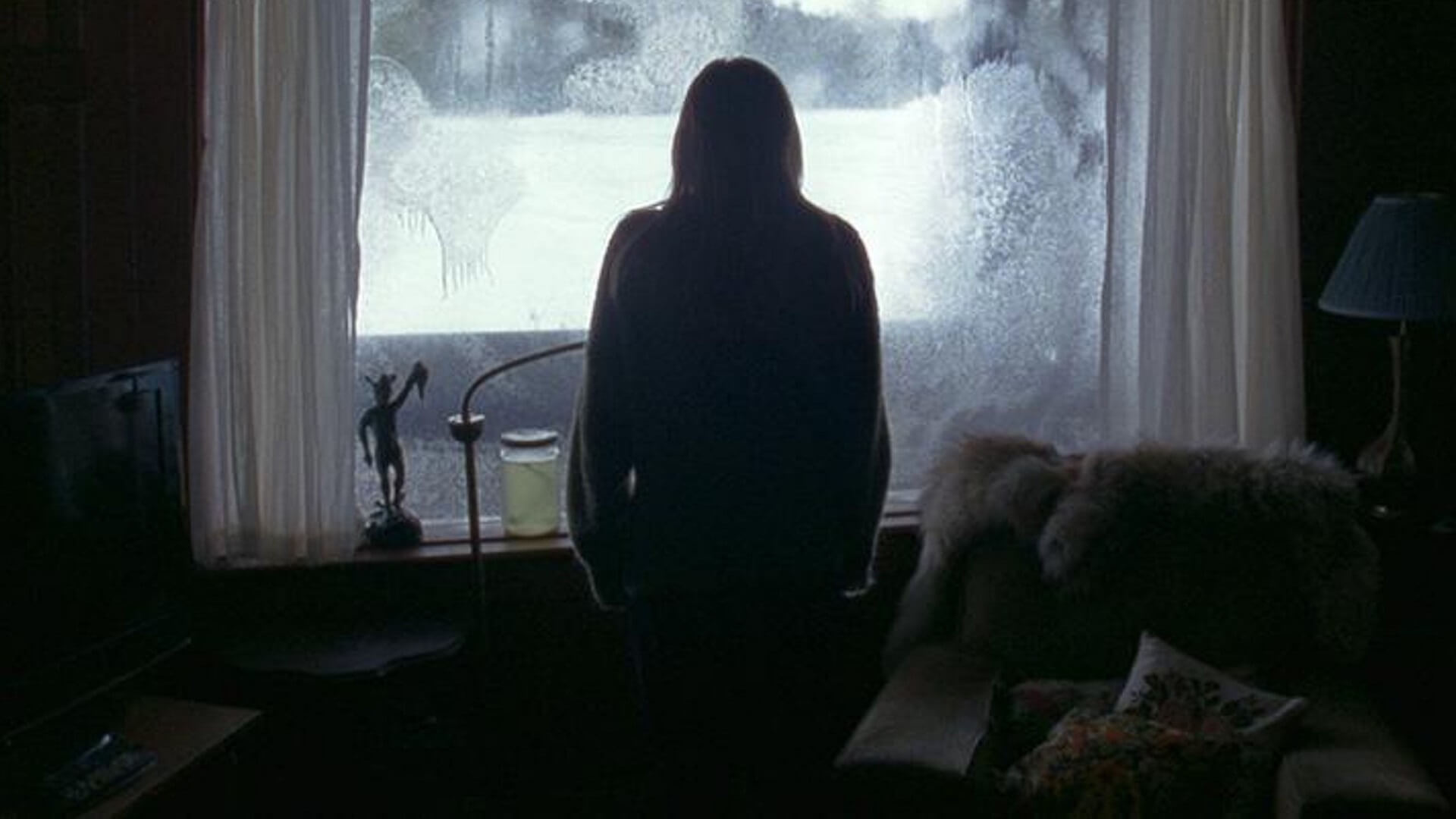 THE LODGE
UK. ENGLISH
Veronika Franz/Severin Fiala. 2018. 108 min. NEON
A bone-chilling nightmare from the directors of Goodnight Mommy, The Lodge follows a family who retreat to their remote winter cabin over the holidays. When the father (Richard Armitage, The Hobbit trilogy) is forced to abruptly depart for work, he leaves his children, Aidan (Jaeden Martell, Knives Out, It: Chapter Two) and Mia (Lia McHugh) in the care of his new girlfriend, Grace (Riley Keough, The House That Jack Built). Isolated and alone, a blizzard traps them inside the lodge as terrifying events summon specters from Grace's dark past. Preview Screening!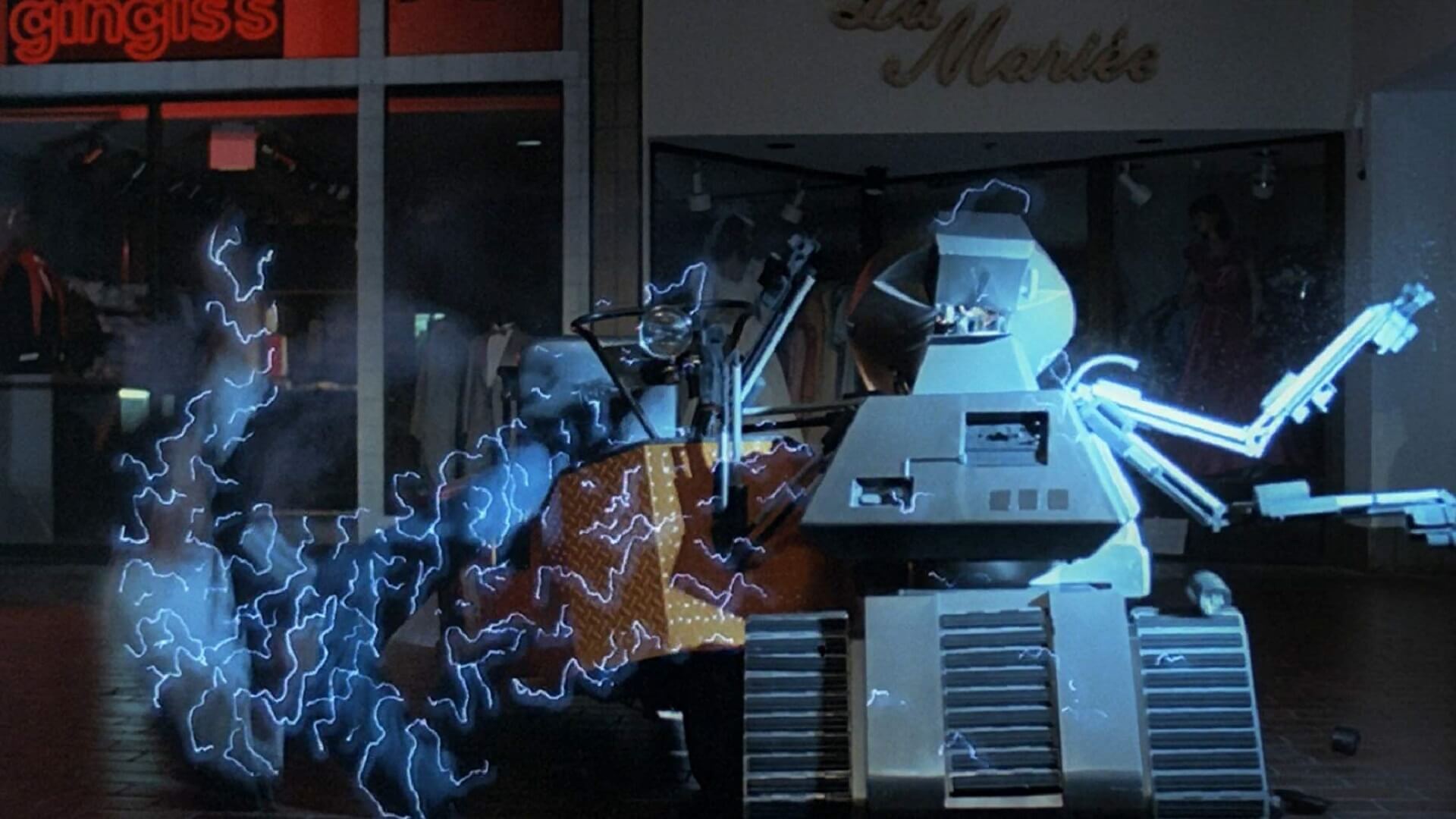 CHOPPING MALL
US. ENGLISH
Jim Wynorski. 1986. 77 min. Shout! Factory/American Genre Film Archive. R.
A joyous hybrid of Friday the 13th and Dawn of the Dead…with robots! A group of teens, including Barbara Crampton (Re-Animator) and Kelli Maroney (Night of the Comet), sneak into a mall for a debaucherous night of partying and fooling around… in a furniture store? But they soon find themselves confronted with a team of blood-thirsty, high-tech Robo-killers! Packed with familiar faces from Roger Corman's legendary acting stable (Paul Bartel, Mary Woronov, Dick Miller), this movie crams more slit-throats, lasers, and exploding robots into 77 minutes than most filmmakers can muster in an entire career! This screening will be accompanied by a live, improvised commentary from the cast of We Hate Movies.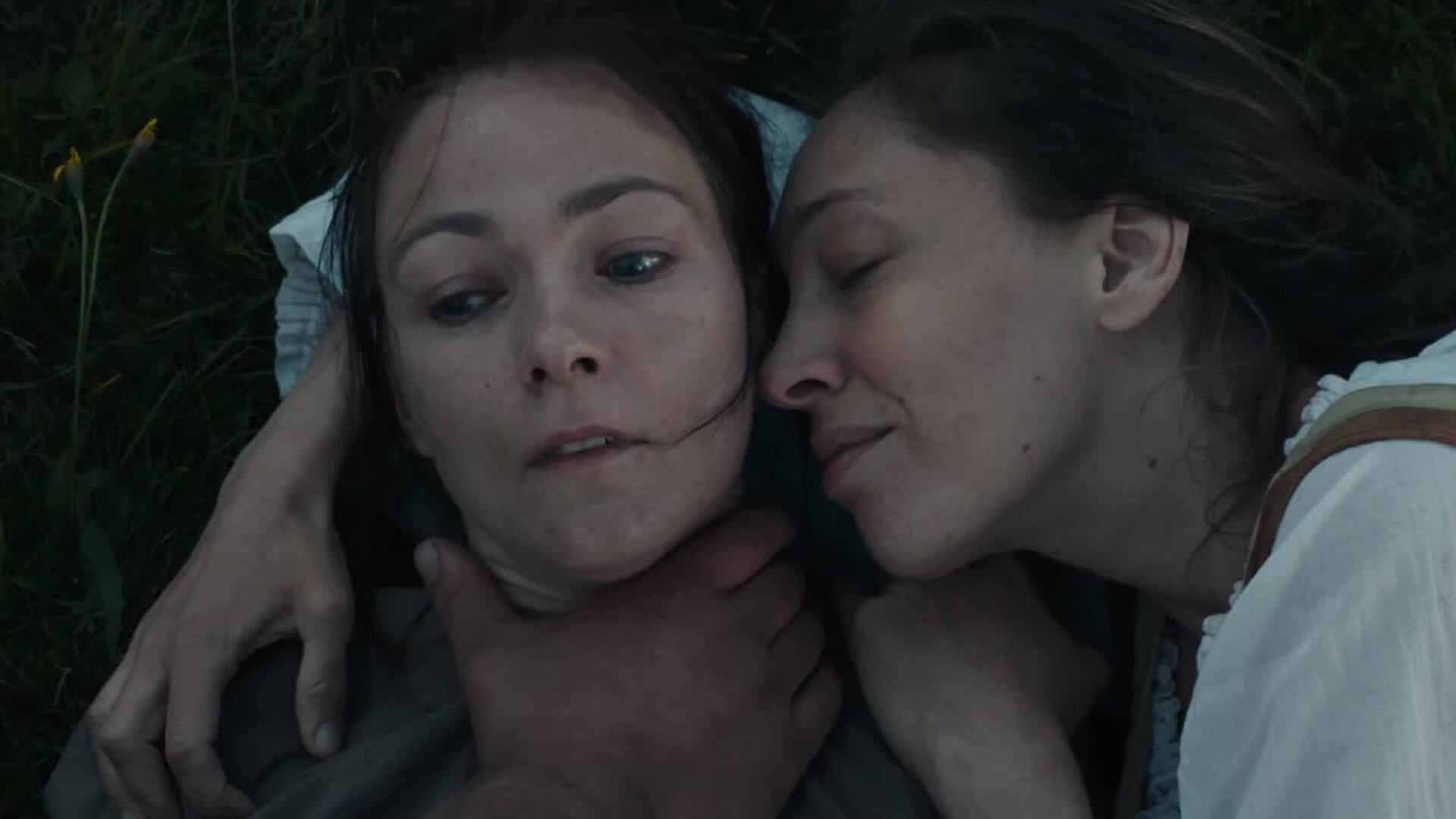 HAGAZUSSA
Austria/Germany. German w/ subtitles
Lukas Feigelfeld. 102 min. Doppelgänger Releasing
In a remote Alpine village in the 15th century, the orphan Albrun (Aleksandra Cwen) grows up to become a marked woman. The scapegoat of ancient superstitions and monstrous misogyny, this self-styled witch begins to assert her otherworldly birthright. The plague she conjures makes human cruelty look pathetic and small by comparison. Playing like The Witch microdosed LSD, this atmospheric debut feature from Lukas Feigelfeld is a haunting pagan death trip and a startling vision of psychedelic horror.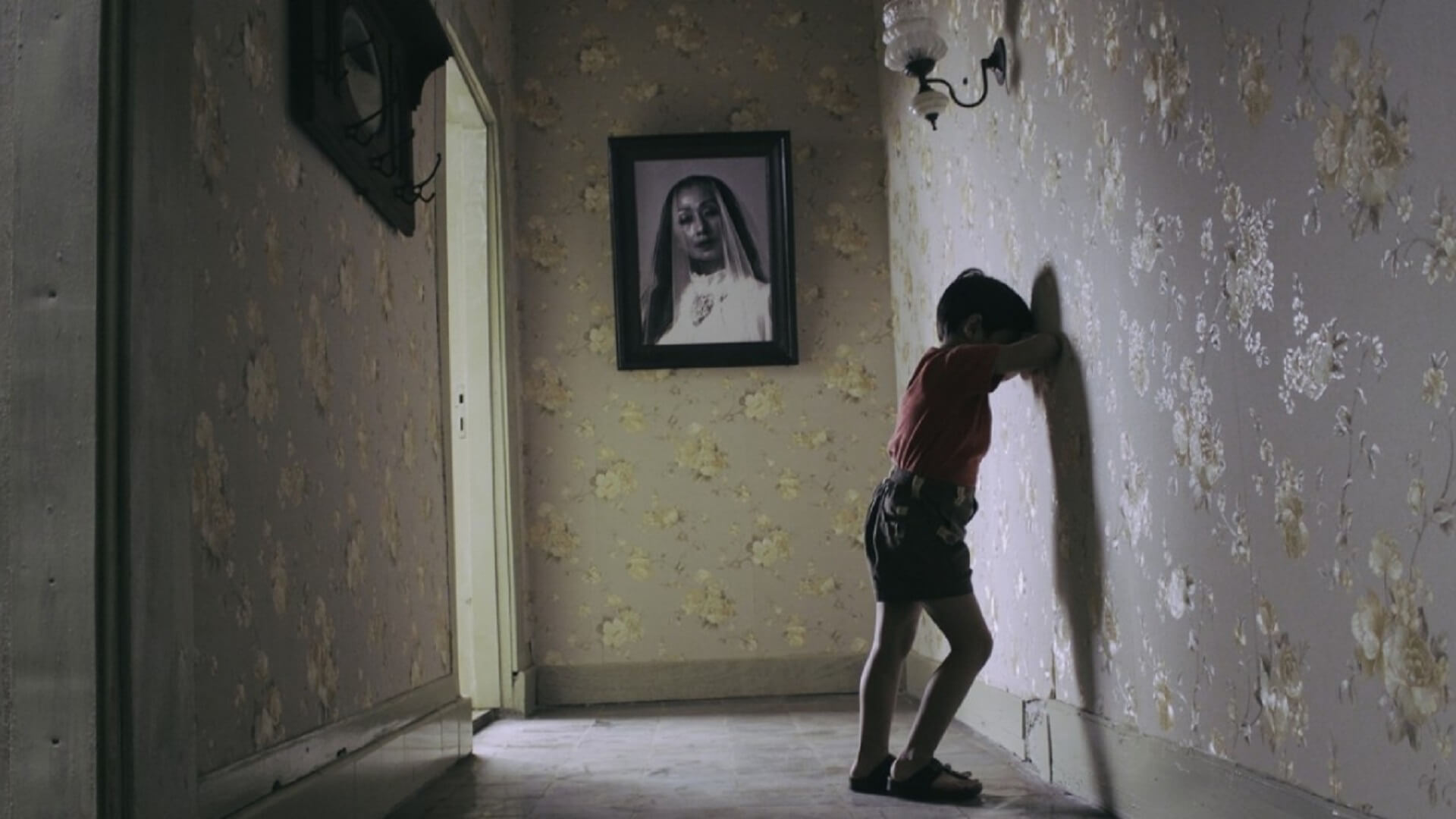 SATAN'S SLAVES
Indonesia/South Korea. Indonesian w/ subtitles
Joko Anwar. 2017, 110 min. Shudder.
When a famous singer (Ayu Laksmi) dies from a mysterious illness, her family feels her presence linger, and a horrifying saga begins. Oldest daughter Rini (Tara Basro) and her siblings care for their sick mother in the countryside, but after the matriarch passes away, evil entities terrorize and even possess the family. To protect her little brothers, Rini traces back the roots of the evil and learns the horrifying truth. A SHUDDER ORIGINAL.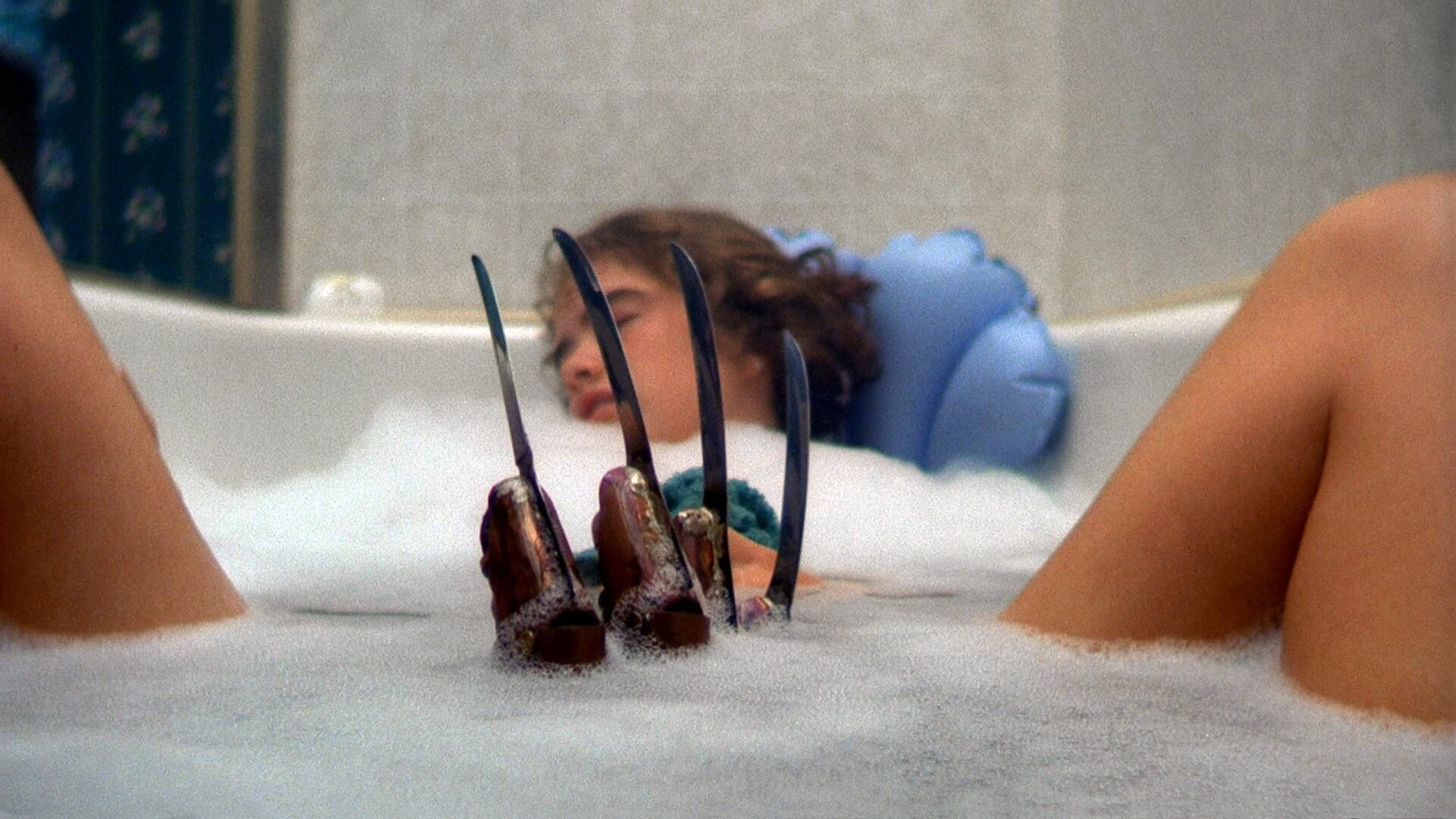 A NIGHTMARE ON ELM STREET
US. ENGLISH.
Wes Craven. 1984. 91 min. New Line Cinema. R.
35th Anniversary Screening! In quiet Springwood, Ohio, a group of teenagers (Heather Langenkamp, Amanda Wyss, Jsu Garcia, and Johnny Depp in his film debut) are terrorized by the specter of Freddy Krueger (Robert Englund, in the role that would make him a pop icon), a child murderer who stalks them in their dreams, making them terrified to go to sleep. As the teens struggle to stay awake and avoid Freddy's knived glove, their parents—including the legendary John Saxon (also in this year's marathon in Black Christmas)—try their best to continue covering up a heinous act of mob justice that just may have been the cause of their kids' nightmares. Presented in 35mm, courtesy of Warner Brothers.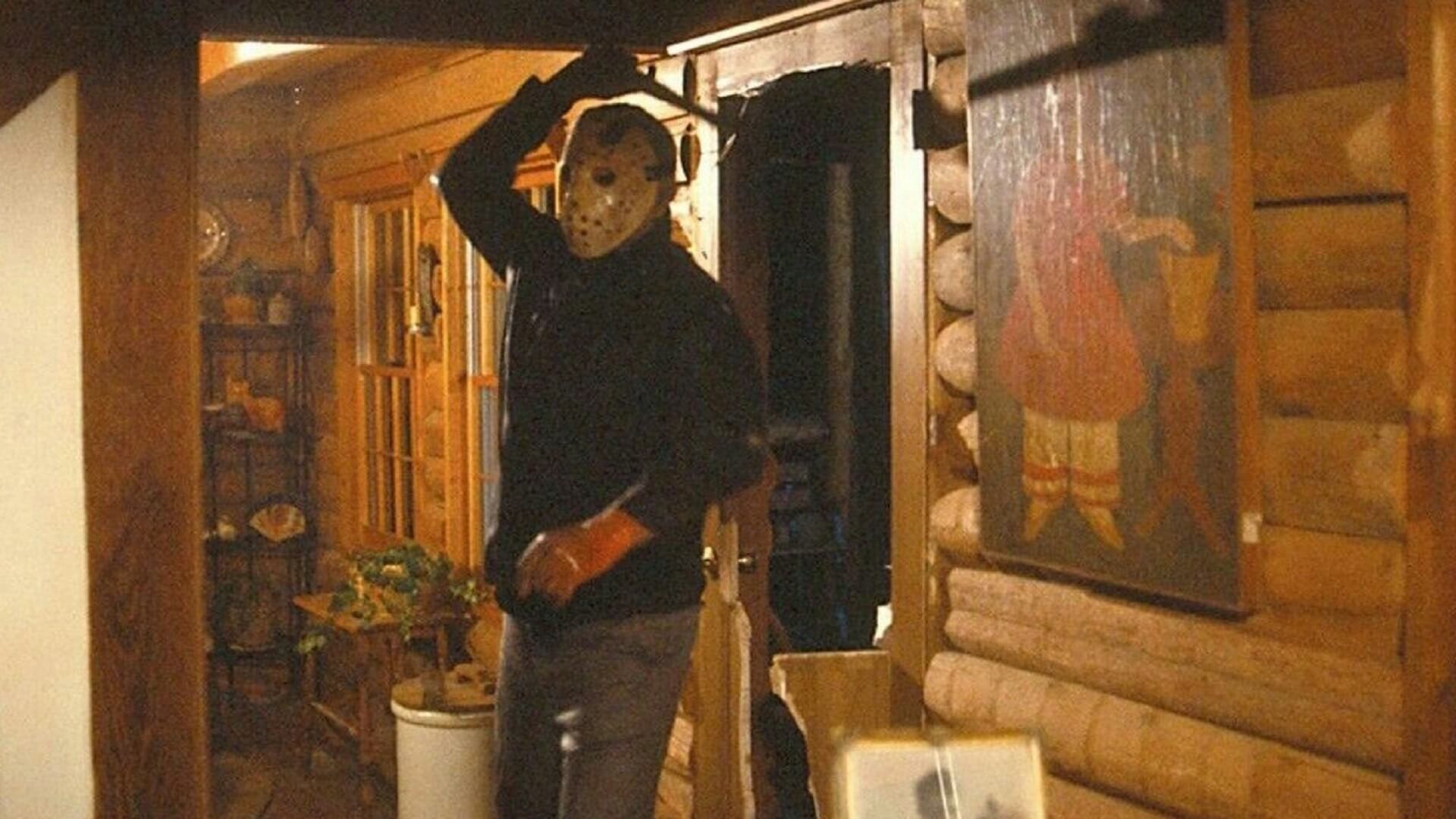 FRIDAY THE 13TH: THE FINAL CHAPTER
US. ENGLISH.
Joseph Zito. 1984. 91 min. Paramount Pictures
35th Anniversary Screening! Hockey-masked killer Jason Vorhees returns to terrorize a lakeside family and their rowdy teen neighbors in the fourth—and what was intended to be the final—installment of the long-running slasher series. In the town of Crystal Lake, recently divorced Mrs. Jarvis (Joan Freeman) and her kids—young Tommy (Corey Feldman, The Lost Boys, Stand by Me) and teenaged Trish (Kimberly Beck)—find their peace and quiet invaded by a group of hard-partying kids moving into the rental house next door. As night falls and the teens begin to pair off, an unseen killer begins to pick them off one by one. Considered one of the best entries in the franchise by fans, The Final Chapter has laughs, scares, and even a pre-Back to the Future Crispin Glover, dancing wildly and searching for a corkscrew (if you've seen the film, you get the reference). Presented in 35mm, courtesy of Paramount Pictures.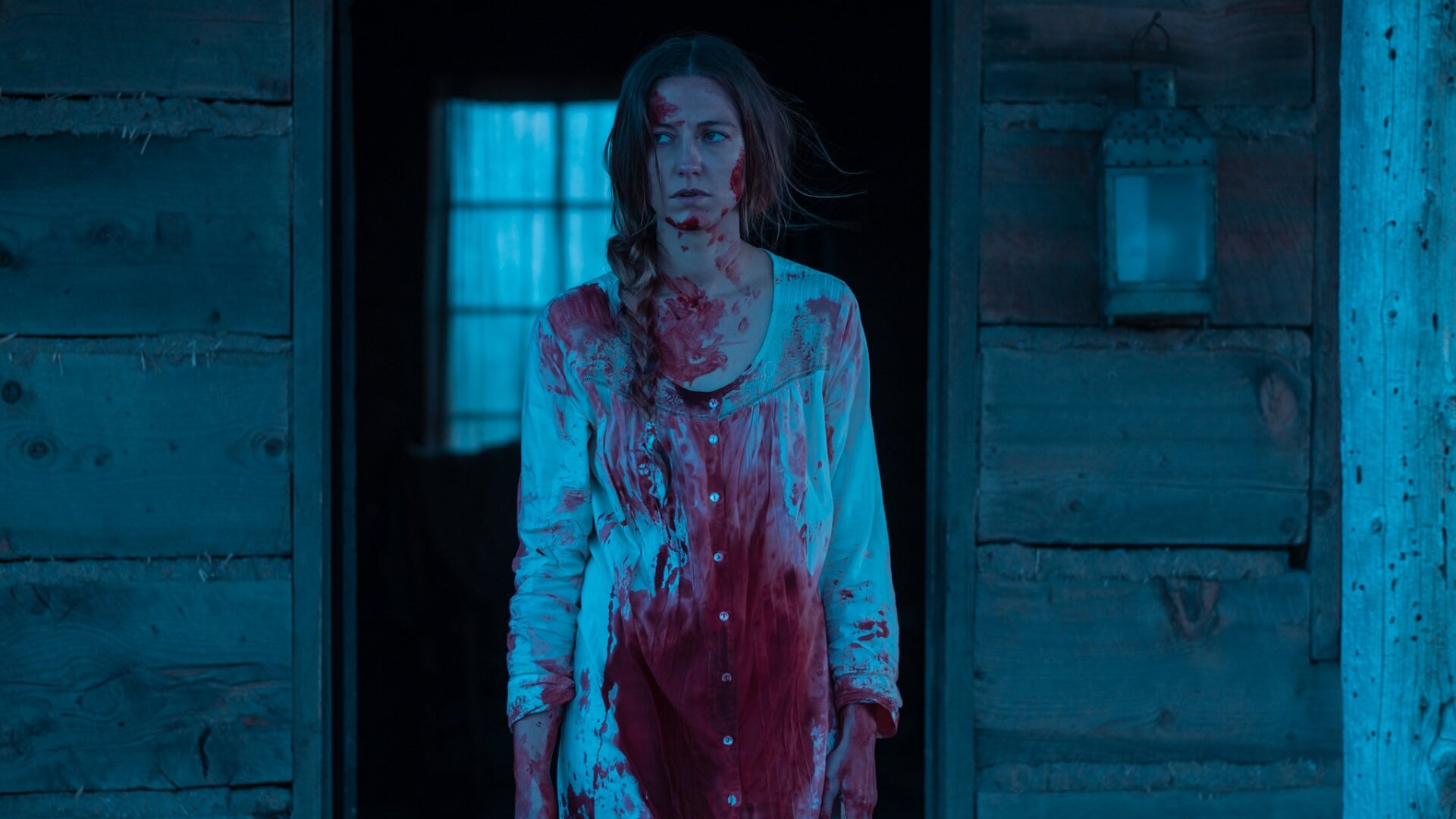 THE WIND
US. English.
Emma Tammi. 2018. 90 min. IFC Midnight. R.
An unseen evil haunts the homestead in this chilling, folkloric tale of madness, paranoia, and otherworldly terror. Lizzy (Caitlin Gerard, Insidious:The Last Key) is a tough, resourceful frontierswoman settling a remote stretch of land on the 19th-century American frontier. Isolated from civilization in a desolate wilderness where the wind never stops howling, she begins to sense a sinister presence that seems to be borne of the land itself. When a newlywed couple arrives on a nearby homestead, their presence amplifies Lizzy's fears, setting into motion a shocking chain of events. Masterfully blending haunting visuals with pulse-pounding sound design, director Emma Tammi evokes a godforsaken world in which the forces of nature come alive with quivering menace.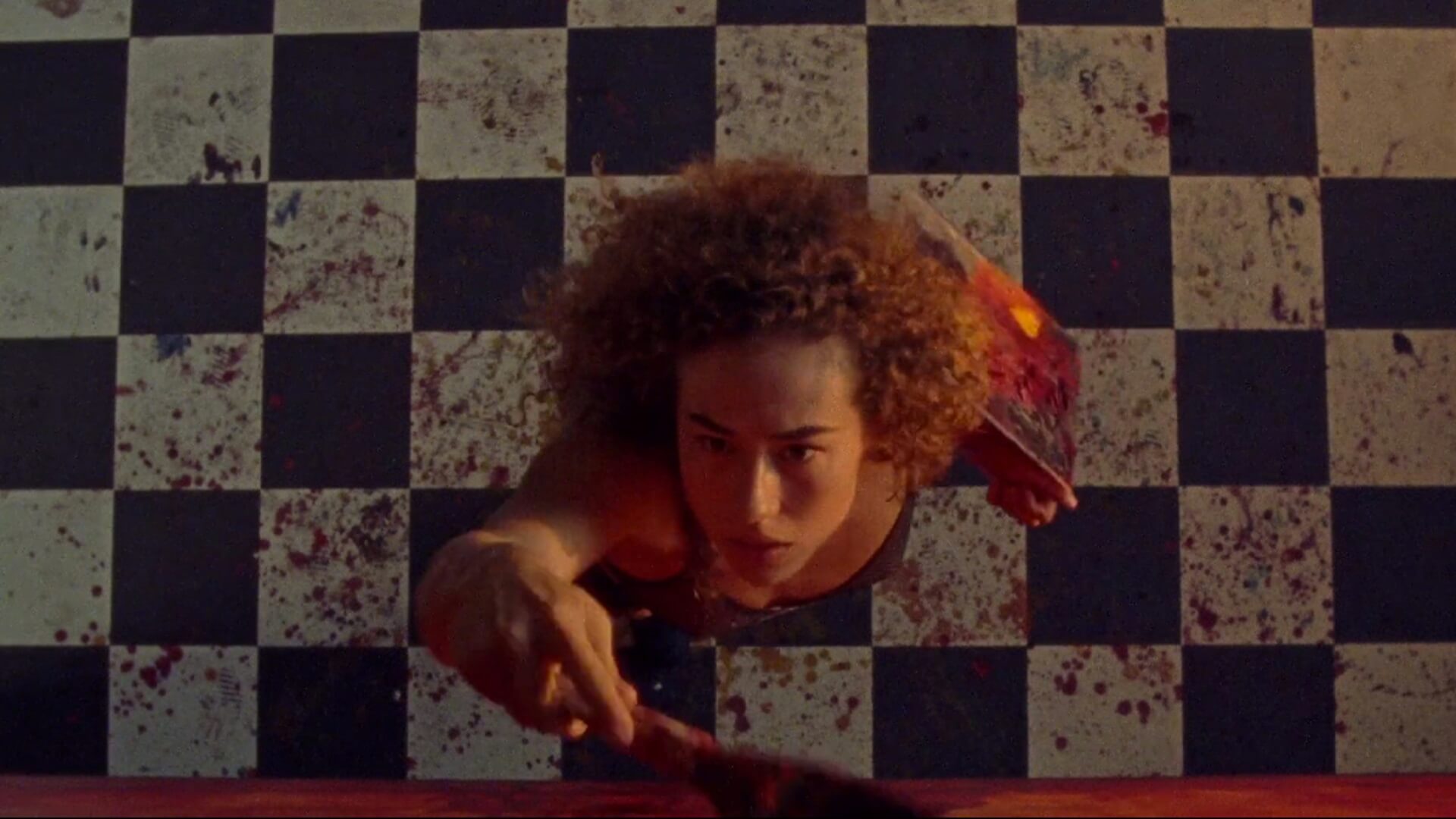 BLISS
US. ENGLISH
Joe Begos. 2019. 80 min. Dark Sky Films.
Brilliant, up-and-coming painter, Dezzy (Dora Madison, Everybody Wants Some!!!, NBC's Friday Night Lights), facing the worst creative block of her life—and on deadline for a new gallery show—turns to anything she can, including hot new designer drug Bliss, to complete her masterpiece. While Bliss seems to smash through Dezzy's artistic wall, it also comes with some pretty serious side effects that send her spiraling into a hallucinatory hellscape of drugs, sex, and murder in the sleazy underbelly of Los Angeles. Presented in 35mm, courtesy of director Joe Begos.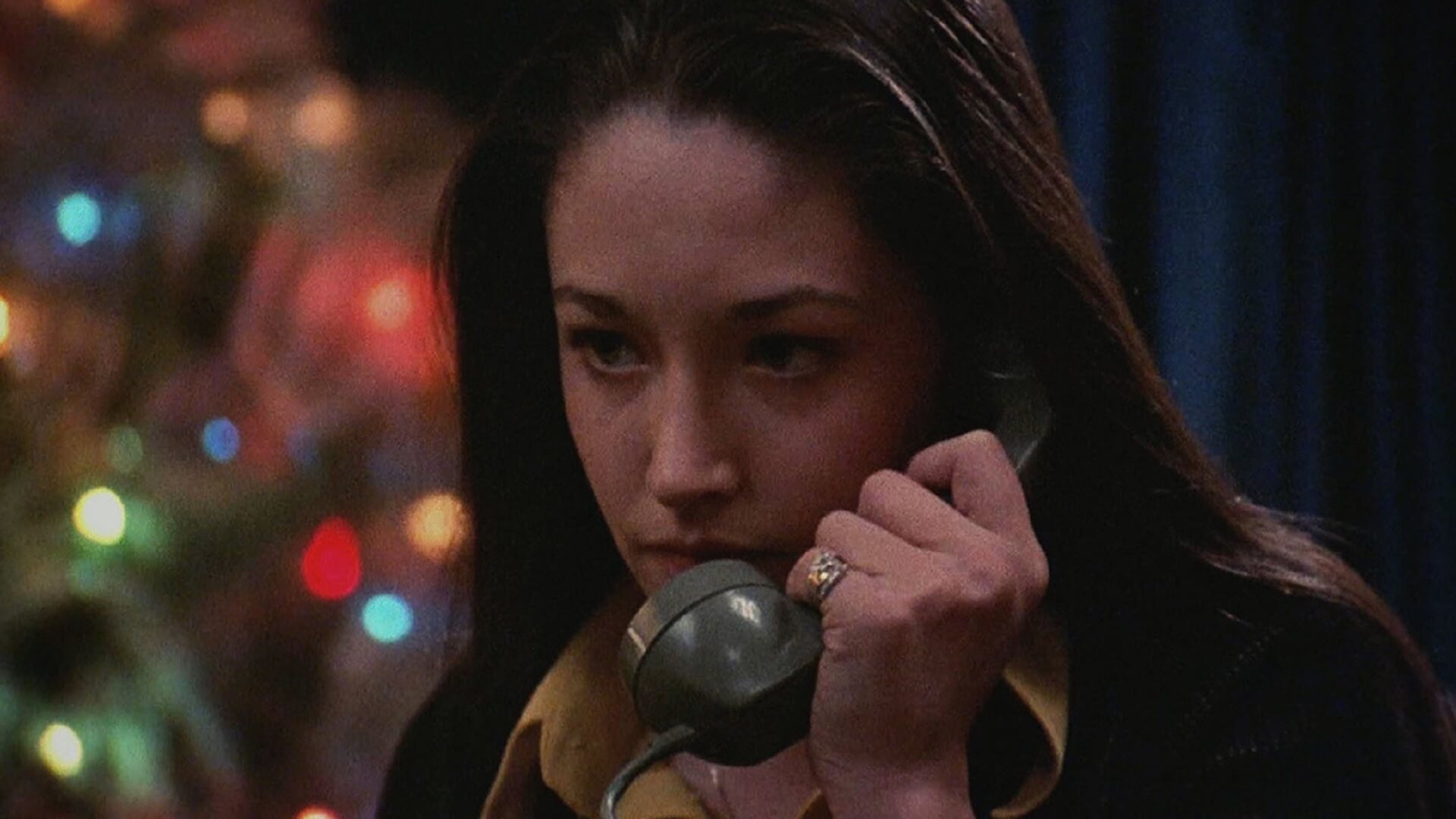 BLACK CHRISTMAS
USA
CANADA. ENGLISH.
Bob Clark. 1974. 98 min. Shout! Factory/American Genre Film Archive. R.
When sorority sisters Olivia Hussey (Romeo & Juliet),Margot Kidder (Superman) and Andrea Martin (SCTV) find themselves under attack from a vicious killer fond of making obscene phone calls, it's up to police chief John Saxon (also in this year's marathon in A Nightmare on Elm Street) to even the odds. But what about Keir Dullea (2001: A Space Odyssey), the brooding art-school pianist? Could he have something to do with the Xmas rampage, or is he just another red herring? Years before he created the ultimate comedic yuletide experience in A Christmas Story, genre pioneer Bob Clark gave us one of the most influential Hitchcockian slashers of all time, one that—nearly half a century later—is still more effective than anything Jason or Freddy ever produced.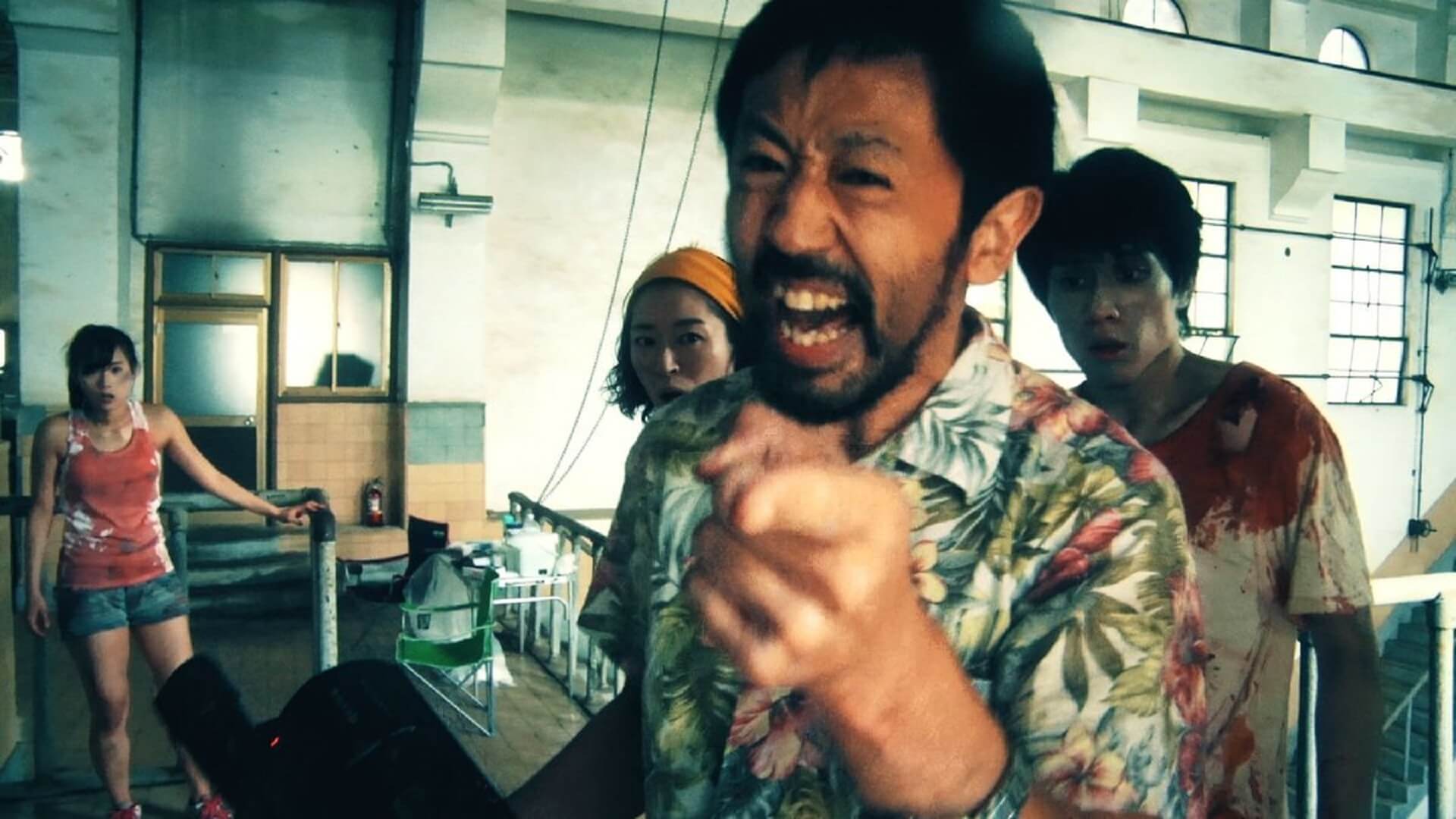 ONE CUT OF THE DEAD
Japan. Japanese w/ subtitles
Shin'ichirô Ueda. 2017. 96 min. Variance Films/Shudder.
While shooting a low-budget zombie film in an abandoned warehouse, the cast and crew find themselves caught between actual zombies and a mad director who won't stop rolling! If you think you know what happens next, think again. Filmmaker Shin'ichirô Ueda turns the film on its head more than once for one of the wildest, funniest, and most surprising zombie movies of all time. With pop culture's obsession with zombies at full saturation, One Cut of the Dead is a more than welcome breath of fresh air. This film is not what you think it is!